Belli-overpriced box
These are nice products, but they're very overpriced for the quality. The box is very nice, and a little bit goes a long ways, but that just doesn't justify them being about $20 more than what I would want to pay for them. I'll be using them, but not buying more after I run out.
Published:
Pros:
Nice smelling, moisturizing, cute packaging, giftable
Cons:
Way overpriced, weird ingredients, doesn't stay through hand washing, weak scents
I got the Bellina Box-O-Goodies because I was curious about this overpriced line and nothing else piqued my interest when my monthly review came up. Never one to pass up a chance to use a cute, new lotion I was fairly excited to see if these lived up to the price tag. In this box you get:
Cattiva Diva Silky Hand Cream in a 3.4. fl. oz tube
Fresh Fiore Creamy Body Wash in a 8.5 fl oz tube
Dolce Dreams Whipped Body Lotion in a 8.5 fl. oz tube
A loofa
And the neat, black box.
Because there are so many products, the best way for me to cover them is one at a time. I will be going in the order I listed them in above. In all, this set is pretty nice to have around, but I wasn't as impressed as I could have been.
Cattiva Diva Silky Hand Cream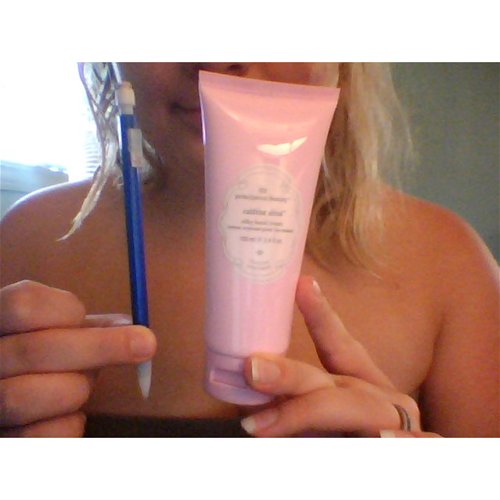 The Cattiva Diva Hand Cream comes in the smallest of the three tubes. It's pink and feminine looking, but the size makes it a bit big to toss into a purse. The top flips open fairly easily, and then there is a small hole at the top where you can squeeze the cream out. The ingredients are listed on the back and they are as follows:
Aqua, caprilic/capric triglyceride, carthamus tinctorius (safflower) seed oil, prunus amygdalus dulcis (sweet almond) oil, simmondsia chinensis (Jojoba) seed oil, Glyceryl stearate, PEG-100 stearate, cetearyl alcohol, limnanthes alba (meadowfoam), seed oil, tocopheryl acetate (vitamin E), cucumis sativus (cucumber) fruit extract, daucus carota sativa (Carrot) root extract, prunus persica (peach) fruit extract, glycerin, dimethicone, sodium hyaluranate, aloe barbadensis leaf juice, fragrance, ceteareth-20, C12-15 alkyl benzoate, isopropyl myristate, steareth-2, steareth-21, benzophenone-3, phonxyethanol, caprylyl glycol, ethylhexylglycerin, hexylene glycol, CI 17200.
Because a lot of those aren't organic or natural, it's best to do a spot test before you rub it all over your skin. In fact, all three of these have ingredient lists like that, so just be careful if you have sensitive skin to all of these products.
This is the thickest product in the set, and it is VERY viscous. It almost reminds me of fondant icing, but not grainy at all. A tiny bit goes a LONG way. It has a light, fairly sweet scent. It's sugary, but not in a way that makes it smell like cookies. It's nice, though it's certainly not a 'playful' smell.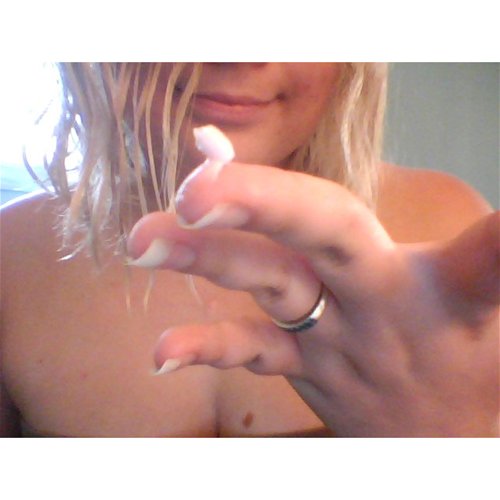 When you rub it on, it leaves your hands smooth for several hours or until you wash them. If you happen to get your hands wet it does make them feel a bit 'slimey,' and you can wash it right off with soap and water. It might just be my dry, New Mexico skin, but I also feel like it makes my skin a bit 'powdery.'
Fresh Fiore Creamy Body Wash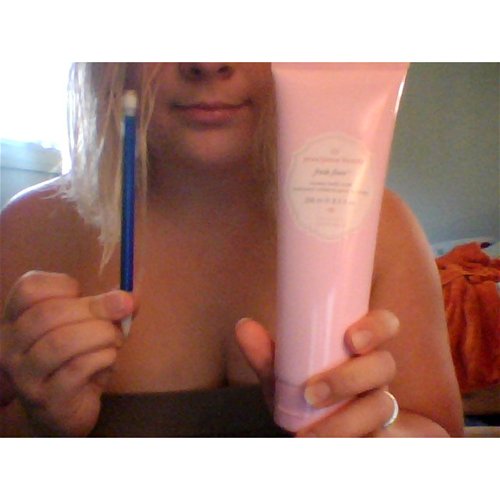 The Fresh Fiore Creamy Body Wash is one of the two, larger tubes that come in this set. It's also light pink and feminine with a white, printed on label that states the name of the product. It's waterproof if you want to keep it in your shower, which is always a must for body wash, and is easy to open with wet hands. The ingredients are as follows:
Aqua (Water), Sodium C14-16 Olefin Sulfonate, Cocamidopropyl Betaine, Lauryl Glucoside, Disodium Lauryl Sulfosuccinate, Glycol Stearate, Aloe Barbadensis Leaf Juice, Helianthus Annuus (Sunflower) Seed Oil, Camellia Sinensis (Green Tea) Leaf Extract, Linum Usitatissimum (Linseed) Seed Extract, Punica Granatum (Pomegranate) Extract, Olea Europaea (Olive) Fruit Extract, Macrocystis Pyrifera Extract, Morinda Citrifolia Extract, Butyrospermum Parkii (Shea Butter), Panthenol (Vitamin B5), Ascorbic Acid (Vitamin C), Hydrolyzed Wheat Protein, Phospholipids, Tocopheryl Acetate (Vitamin E), Betinyl Falmitate (Vitamin A), Ascorbyl Palmitate (Vitamin C), Daucus Carota Sativa (Carrot) Root Extract, Cucumis Sativus (Cucumber) Fruit Extract, Glycerin, Citric Acid, Sodium Chloride, Methylchloroisothiazolinone, Methylisothiazolinone, Polyquaternium-7, PEG-20 Methyl Glucose Sesquistearate, Fragrance, Tetrasodium EDTA, PEG-150 Dostearate. CO 17200.
This product is the thinnest of the three, and is very shiny. It looks feminine, and is pink in color (though it lathers white.) You just drop a little bit of this onto the loofa, and you have more than enough lather for a whole-body scrub down.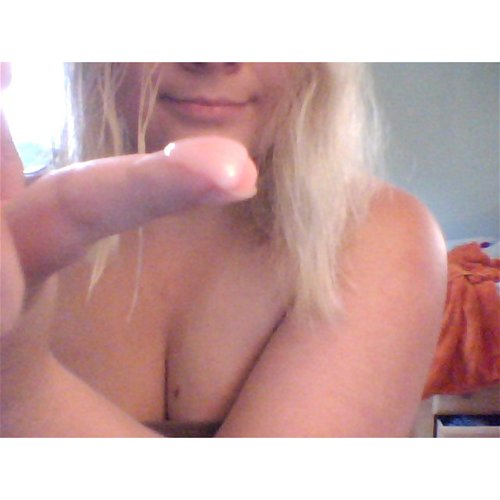 This smells a little bit darker and more natural than the hand cream, and isn't really sugary at all. It's VERY lightly scented, and you can only smell it on your skin if you put your nose right up to yourself, and only then for about an hour after use. It is very slightly moisturizing.
Experience
Dolce Dreams Whipped Body Lotion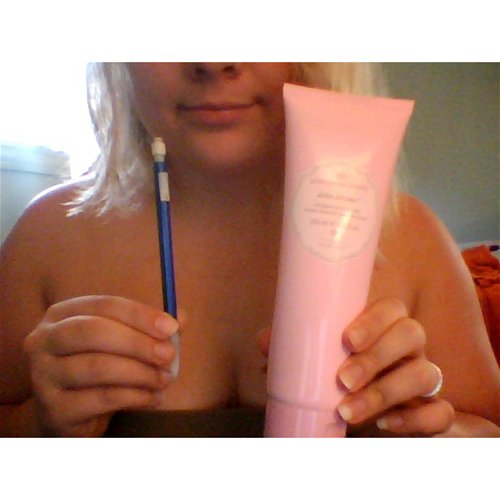 The Dolce Dreams Whipped Body Lotion is the second large tube that comes in this kit. It's also pink with a flip top, and is certainly too large for most people to toss into their purse. It's easy to hold and use, and claims to be an 'aphrodisiac.' The ingredients are as follows:
Aqua, carthamus tinctorius (safflower) seed oil, caprylic/capric trigylceride, glycerin, limnanthes alba (meadowfoam) seed oil, butyrospermum parkii (shea butter), glyceryl stearate PEG-100 stearate, cetearyl alcohol, ceteareth-20, prunus persica (peach) fruit extract, daucus carota sativa (Carrot) Root Extract, Cucumis Sativus (Cucumber) Fruit Extract, Aloe Barbadensis Leaf Juice, Dimethicone, Parfum, Sodium Polyacrylate, Disodium EDTA, Phenoxyehanol Caprylyl Glycol, Ethylhexylgycerin, Hexylene Glycol, CI 17200, Benzophenone-3, Tocopheryl Acetate (Vitamin E).
This one is in between the hand cream and the body wash as far as viscosity goes. It's easy to rub on and spread, but it's not going to drip off of your fingers or hands. It's white, and goes on clear. It does feel like a thinner lotion that has been 'whipped,' and does not leave a 'powdery' feeling like the hand cream.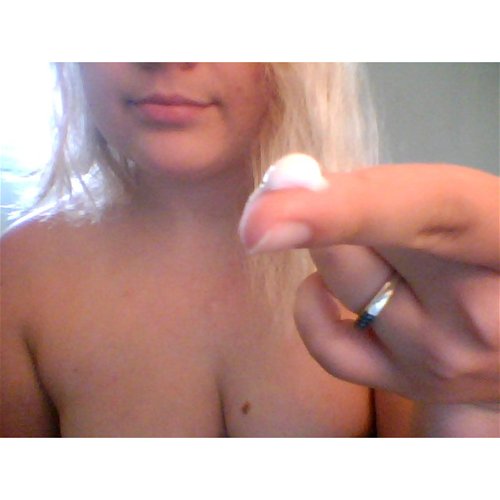 The scent with this is VERY strongly floral, but not quite as dark as the body wash. It smells very natural, and not sugary like the hand cream. It's very feminine, but at the same time reminds me of my Grandma's restroom (not an aphrodisiac, if you ask me!) It layers well with the scent of the body wash.
Loofa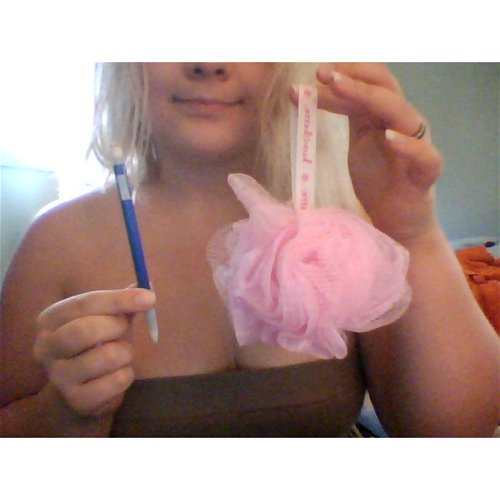 The loofa that comes with this set is VERY basic. It's small and a bit abrasive, and it foams up well with either soap or body wash. It seems to be sewn together pretty solidly, so I expect it will last a long time. It does hold water fairly well, and takes a while to dry.
Box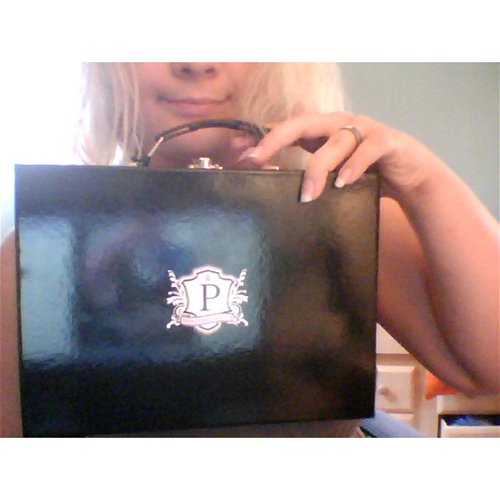 The box that these all come in is made of a hard, black cardboard. It has the brand emblem on the front, a small latch on the top to keep it closed, and a handle to carry it with. It makes it AWESOME for gifting and makes the whole set feel more quality. It's also great to travel with and keep your toiletries in, or to keep nicknacks in under your desk.
Overall
In all? This box is full of things that are nice, but all remind me of lotions I've seen for much cheaper at Kmart. They're fairly generic in scent, and WORK, but not great. I'd much prefer to use one of my Not Soap Radio body butters or Cake hand creams than one of these, even though these have a higher price tag.
I am rating this box 4 out of 5 stars because they ARE good lotions, especially if you love things that are light and floral, but I'll stick with my wacky, cheaper body products.
This product was provided free of charge to the reviewer. This review is in compliance with the FTC guidelines.

Thank you for viewing
Bellina box
– body moisturizer review page!