Flowers in a can.
Pheromones are dependent upon your body and if you've ever been interested in them, this little bottle is a good place to start! It's inexpensive price and pretty floral scent make it a good buy whether the pheromones attract the opposite sex or not! It is still an enjoyable scent to have in your arsenal.
Published:
Pros:
Sweet floral scent
Small bottle is good to throw in your purse and take with you
Can in aerosol.
Cons:
May be strong when first applied
Can spray easily without a top
This little bottle of scent is fantastic! The pheromones situation is something I didn't really experience, but it's still something I'd buy otherwise.
This body spray comes in an aerosol bottle, which I love compared to your traditional pump spray body spray.
That said, it streams out in a very smooth, very fine mist, which gives you very even coverage exactly where you want it to go. I even experimented a little bit and sprayed just a touch in my hair! The smell is very floral. It almost smells literally like spraying flowers on yourself. Now, if this is good or bad depends on if you personally like flirty floral scents or not. I, myself do. The smell is a slight bit strong when you spray it onto yourself initially, but the strength does go away within about 5 minutes, leaving with you just a very pleasant scent.
What I did notice was that the scent does not change. At all. It stays exactly the same floral. I found this to be odd because in my experience, pheromones change scent according to your body-specific chemistry.
As I mentioned, the mist is very fine and gives even coverage, which is helpful for a quick all-over one swipe spray, instead of spraying specific areas of you body. The spray did leave me with an overall feeling of freshness and calmness.
Though pheromones are ideally/according to legend supposed to attract the opposite sex, I have had no man come up to me & propose. I did however, have one tell me that I smelled "lovely," which was definitely nice.
The bottle is slightly bigger than the size of a normal hand. It's small enough to toss in your purse for travel. Make sure you have the top on at all times, as this is an aerosol can and the sprayer is fairly sensitive. This spray can be used all over your body, but is not recommended for spray too close to your lady parts.
All in all, I would say this is a good buy. It may not have men lining up at the door, but it's a very reasonable price and you might still get a compliment or two while smelling lovely.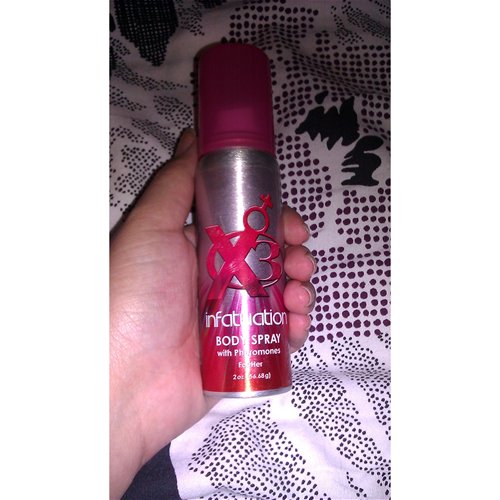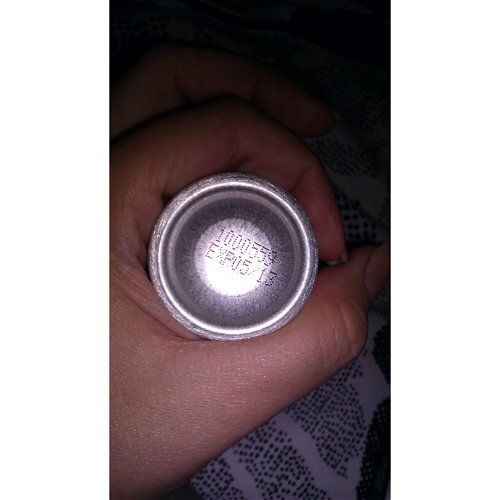 Experience
I found that when wearing it, I was definitely more attracted to guys! I'm not sure if that directly correlates with the spray, or I was just particularly spicy that day, but it made me more flirty & felt a bit more confident with/around guys. I also noticed the way THEY smelled more than normal. I wore it at work which, I'm surrounded by the same guys everyday, but they were just a bit more enticing. I also had a girl ask me what I was wearing & said she enjoyed the scent.
Follow-up commentary
11 days after original review
I still enjoy this product. I keep it in my purse as something to "spruce me up" when I'm out & about or at work. The scent doesn't give me a headache, which is a big concern for myself. All in all, it's a good product.
This product was provided free of charge to the reviewer. This review is in compliance with the FTC guidelines.

Thank you for viewing
Infatuation body spray with pheromones
review page!