AAA Convenience
Being able to by batteries and sex toys all in one place is definitely a convenience. Just think of all the other things you could use these batteries for!
Published:
Pros:
Name brand, convenient, same price as batteries in stores
Cons:
Price, not rechargeable, not the absolute best batteries out there
These batteries are actual brand name batteries, in a discreet brand-less package (packaged in the USA). Four Duracell AAA-batteries come in a package. It was nice to see that these are a popular brand, as I was not sure what brand of batteries I would be getting and what the quality would be as it does not really say on the product page. Some people don't even know Eden Fantasys sells batteries, but they do...and someday, you will likely find that to be quite convenient, as I have! It's not like these could be used just for sex toys, so that is really great. It's nice to have a small stockpile of batteries handy for a number of reasons, so it is great that these are available on the site. If you are placing an order, it is always nice to make sure you will be ready to play with your new toys by getting some brand new batteries as well.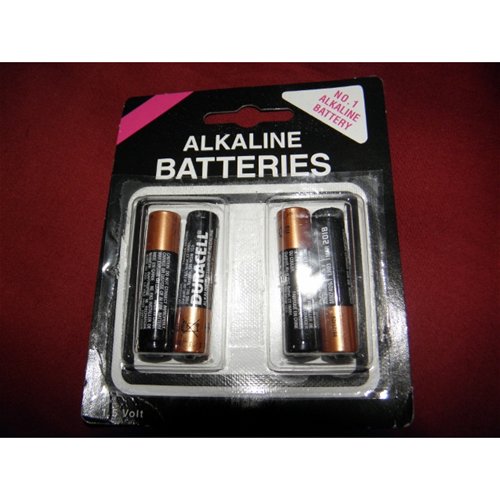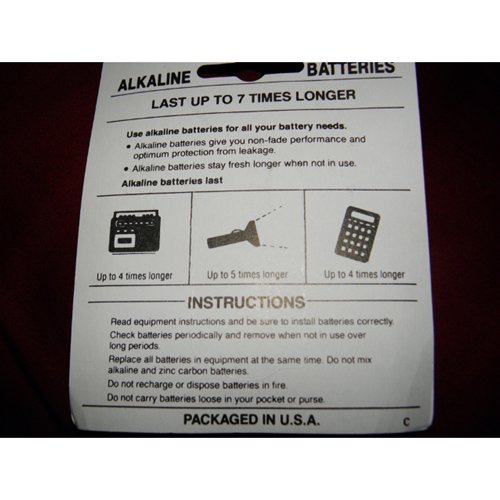 I want to say that these are expensive...but really, this is about the same price that this same brand of batteries at my local stores. Granted, I think those are expensive too, but these are probably the average price for Duracell batteries. You can always go to a dollar store for batteries, but I've found that those won't last as long. These are the only AAA batteries currently available on Eden Fantasys. Personally, I have found that all Energizer Advanced batteries are the best and longest lasting batteries. It would be nice if those were available on here, because those are better than all the rest that I've used. Those are easily the best batteries I know of. While these are not the best batteries out there, they are better than most. They will last a while, and can be used in a number of things (not just sex toys).
It would be nice if these were rechargeable, but they are just regular batteries. The downside of that is that they end up polluting the planet in a landfill. If you are able to recycle them that is great, but I do not have a recycling center near me so it is an inconvenience and makes me feel a little guilty when I use batteries. In fact, I have a big jar full of used up batteries, waiting for the day I can dispose of them properly. Knowing that these will add to that is a little disappointing, but so many things run on batteries that it is to be expected.
Follow-up commentary
2 months after original review
I think it is great that Eden carries these, and I ordered a pack of the AA batteries after I got these. They are handy to have, and have many uses around the house, rather than being exclusively for toys. If you are making an order and have some points to spare, why not pick up some batteries too? They are nice to have on hand, in case of emergencies...or in case of a toy suddenly running low on power!
This content is the opinion of the submitting contributor and is not endorsed by EdenFantasys.com

Thank you for viewing
AAA batteries 4 pack
review page!