Definitely Recommended For Better Sex!
If you are in the market for a really good, glycerin free, and water based lubricant you could do much worse than Better Sex Essentials liquid lubricant. Long lasting, easy to clean up, and priced to sell this lube is one to replace less effective lubes. While it doesn't have a pleasant taste one can overlook that lack since it is body friendly, latex condom safe and can be used with any toy out there!
Published:
Pros:
Glycerin free, water based
Cons:
Contains parabens, may turn cloudy over time
Better Sex Essentials, that's a pretty big name to live up to but this line from Sinclair Intimacy Institute® seems to be up to the task. When I tried the
Better Sex Essentials Massage Oil
was very impressed so it was a given that I would be curious about the rest of the line.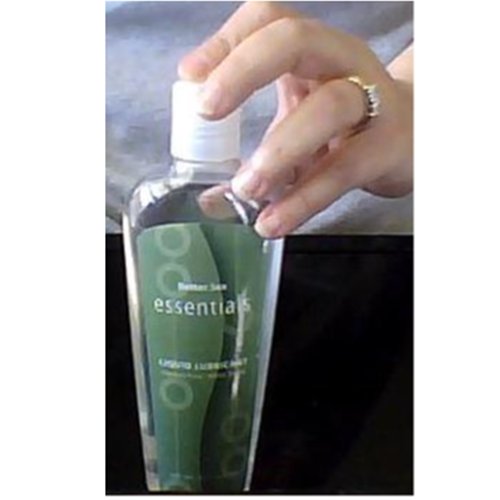 The Liquid Lubricant, according to the bottle, is "Expert Recommended, Non-Staining, Long Lasting Formula, Hypoallergenic & Non-Toxic, [and] Latex Compatible." So far so good! I'm curious what expert recommends this lube but if I were an expert I would be recommending it so I have no doubt that someone does.
The product arrives in a clear plastic, 8 fl. oz. bottle with a green and white label. It has a heavier clear plastic flip top lid and both the bottle and lid are recyclable. I am wondering if the lube should have been packaged in a more opaque bottle as I have begun to notice some clouding of the clear liquid. It's only barely noticeable but slightly disappointing. When I pour it out onto my fingers it is still clear, as you can see in the photo.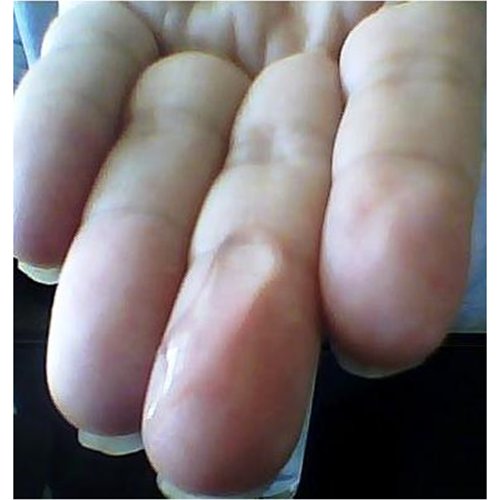 The lube is completely clear and fairly thin, but is lubricious enough to stand up to anal play. Obviously if you prefer a gel type lube for anal play then this won't be an adequate substitute. For us it was pretty standard and needed to be reapplied more often than our usual silicon variety lube. We were expecting this to be the case so it wasn't a major downer.
When I use it for vaginal play this lube seems to mesh with my natural lubrication and become even more slippery. I can have those marathon sex sessions I love so much without the soreness of dry, overstretched tissues after. I, personally, did not need to reapply the lube after an initial dime size portion but your mileage may vary.
We tried this lube for hand jobs and found that it works well but has an really off taste that made re-wetting the lube with saliva problematic since neither of my guys appreciates me spitting on them. The lube held up to about twenty minutes of stroking before it needed to either be re-wet or reapplied. Re-wetting with a cup of warm water provided more time stroking as more lube tended to just get goopy.
For toy play this lube is tops! It is compatible with all types of materials and is glycerin free for those who have to watch what they put near their lady bits.
The lube washes off easily with warm water so using it in the shower is not very effective, but it does make clean up after play much easier. It doesn't stain sheets, towels, or toys. It also doesn't dry sticky or leave a crusty film. It just seems to be absorbed by the body making it pretty good for a short massage.
Liquid Lubricant leaves the skin feeling soft, moisturized, and smooth.
I have tried it on the harder to moisturize skin of heels and elbows but it doesn't seem to be very effective at softening these areas.
One drawback to the lube is the amount of parabens included in the ingredients. For the most part I have no problems with glycerin in lubes but I'm not too sure I want to be absorbing parabens. If you know you have an allergy to these ingredients this is probably a lube that would be best skipped.
Experience
For an absolutely all around good lube this is a great product. We found it to be great for traveling as it is very inconspicuous and doesn't leak all over the place. Slip it into your bags and off you go!
Follow-up commentary
10 months after original review
While I know that this product has been discontinued I still recommend it and use it regularly. It doesn't irritate my sensitive bits and cleans up really easily. It has been one of the better purchases I have made.
This content is the opinion of the submitting contributor and is not endorsed by EdenFantasys.com

Thank you for viewing
Better sex essentials liquid lubricant
review page!