A Bit of Black and Pink
How flattering the outfit was impressed me as well as the fact that sizing was spot on. Other than the thinness of the material, this product is excellent and worth purchasing and investing in. I'm single, but I'm a firm believer in buying things that make me feel good even if no one else sees it. This product fits that to a tee.
Published:
Pros:
fits true to size, flattering, material sturdy
Cons:
Sturdy material, but thin. Bra doesn't offer support, would like garters to be a little longer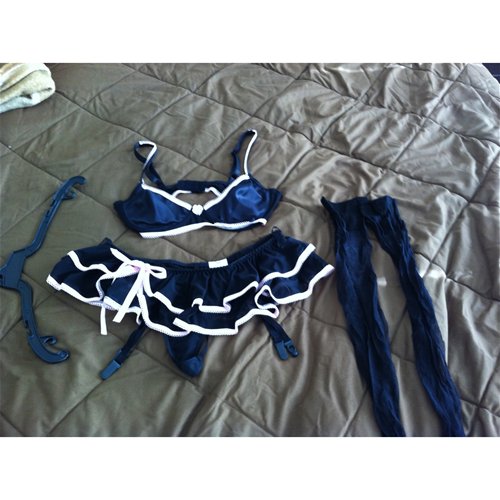 It came in a clear plastic wrapper with both pieces on a hanger.
My first impression of this set straight out of the packaging is that it's extremely cute and looks exactly like what is offered on the site. I loved the scalloped edge on the skirt and was impressed that it fit. A medium was what I ordered and I admit to being apprehensive because I'm a B on top, but a L/XL on the bottom. The bra and garter skirt fit perfectly, and I was shocked how it flattered my figure. The material didn't feel too uncomfortable against my skin, but I would need to test it for longer periods of time to attest to comfort of the fabric long-term.
Sizing Per Manufacture
Medium (What I purchased based on posted fit of bra)
Size 6 - 10
Cup B - C
Bust 34 - 36
Waist 28 - 30
Hips 32 - 34
Weight 120 - 140
What I am
(Medium on top. Large to XL on bottom)
Size 12-14
Cup B
Bust 36
Waist 32
hips 40
5'10"
Weight around 175-180
Considering my sizing is odd, this fits much differently than it is sized. The stretch of the bra and skirt make it much more forgiving if you need buy a size down (or up) to accommodate bust. The bra was the exact size that I needed and the skirt itself sat on my hips well.
A little information on the product: This is a black bra and garter skirt set by Escante. It does come with a pair of thin, nylon stockings.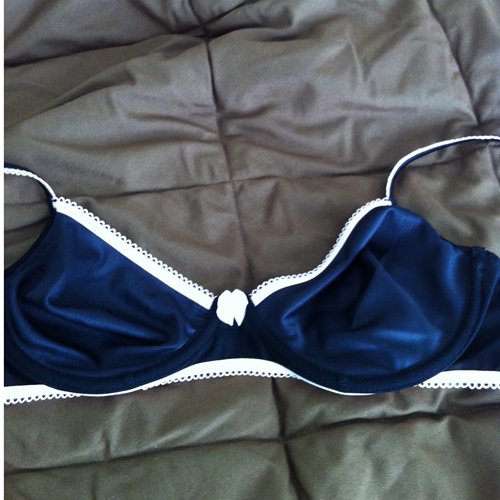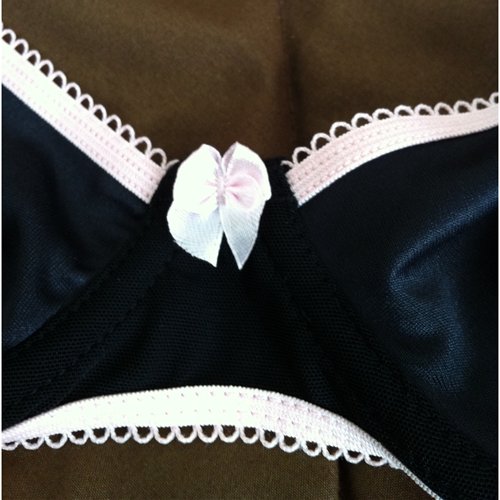 The bra cups are made of 100% polyester, with the back consisting of 89% nylon and 11% Elastane (or Spandex) which gives it a nice stretch around the bust. The cups are softer and the fabric is thinner, but not see through, and it does contain underwire. Design-wise, there is a ruffle/loop-like embellishment that runs along the top part of the straps, the top of the cups, and all along the bottom edge. Between the cups there is a small bow.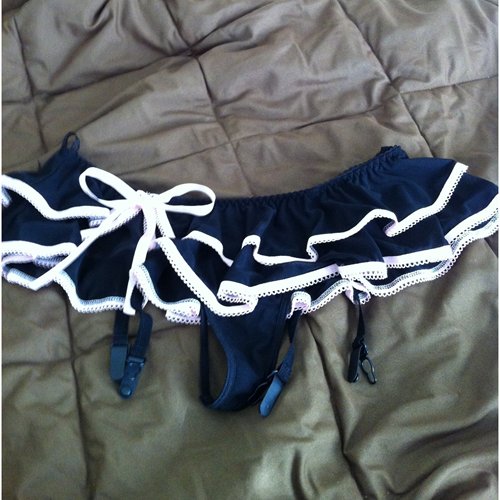 The skirt bottom is a layered (top layer shorter than bottom layer) scalloped design made of 89% nylon and 11% elastane (Spandex). The bottom edge of both layers is edged with the same light pink ruffle/loop embellishment. There is a large pink ribbon that can be unlaced near the right side of the skirt, but it will not undo the skirt. The top edge is unadorned.
It does have an attached g-string that is lined in the front (the part that rests against the mound), but the g-string unlined.
Though the fabric is thinner feeling, but it does have durability. Material allows for some pulling and stretching so it seems sturdy.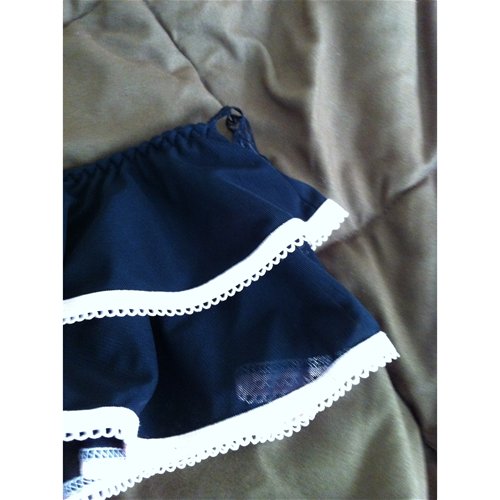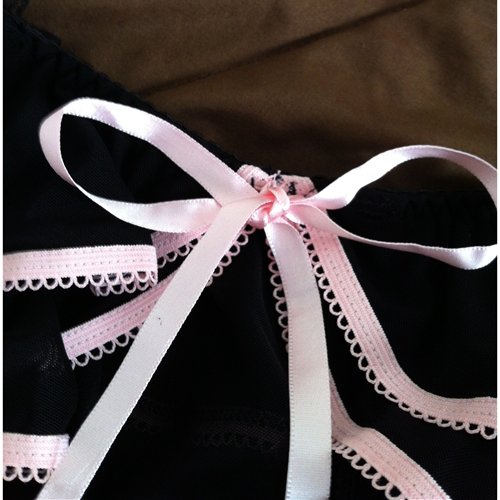 Garters measure about 8 3/4ths inches in length and have nice stretch to them. They are attached to the top edge of the skirt. I had a difficult time with one staying attached and it took repeated snapping, unsnapping, and resnapping to get it to stay put. It could be because my butt is bigger, but going up a size would have made the bra too big and I'm not sure the skirt would have fit as well either. Longer garters would be my suggestion.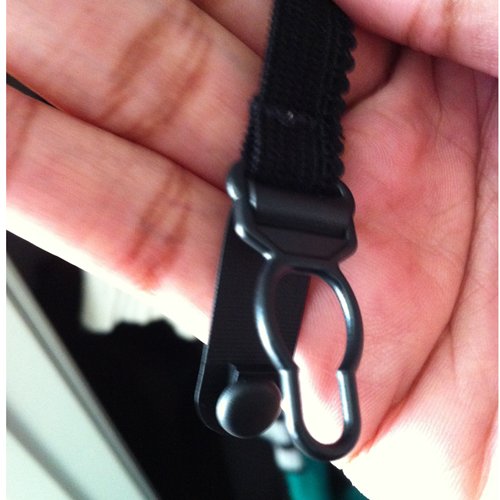 Care instructions require that you wash the bra by hand in cold water and then line dry. The bottoms can be machine washed with warm water on gentle cycle. I tend to wash my bras in the washer so we'll see how it stands up on multiple washes.
A few things that I'm iffy on is the thinness of the bra and it's ability to offer support. The bra does have an underwire that fit me fine and wasn't uncomfortable, but the cups themselves aren't made of sturdy fabric, so don't look for a lot of support there. I had one garter that refused to stay attached, so I could potentially see wearing them out being a problem.
One reviewer mentioned how it is better for shorter girls. I'm 5'10" and I would have to wear longer dresses because the garters would show if I wore a dress that only came to mid-thigh. A great thing with the stockings provided is the fit. I have thicker thighs and felt like those stockings fit much more comfortably and had more stretch than another pair of stockings that I own.
I like this set a good deal and have a feeling that it will hold up well over long-term wear.
This content is the opinion of the submitting contributor and is not endorsed by EdenFantasys.com

Thank you for viewing
Black bra and garter skirt set
– bra and panty set review page!