Badass Femininity
The Royale Bustier and Boyshort set is comfortable to wear while still maintaining a badass feminine look. The boyshorts are a great addition to the set and can be used for daily wear with a lengthy liner, making this set an even better value. It lacks breast support, so bustier women beware.
Published:
Pros:
comfortable, stretchy, zip front, full coverage bottoms, good value
Cons:
no breast support, boning is a joke
The Royale Bustier and Boyshort by Seven Til Midnight is user friendly, comfortable, sexy, and feminine (yet still badass looking!). One of my favorite qualities of this set is that the bottoms are full coverage, unlike all the sets with thongs which I will never wear. I don't get how they are boyshorts since they're cut more like a bikini, but for the sake of the name of the set, I'll refer to them as boyshorts.

I call this bustier "user friendly" for a couple reasons. It laces in the back, so it can adjust in case it's too small. The lace does not stretch much, but the black material is stretchy and comfortable. The bustier zips in the front so you never have to lace it up to put it on, just adjust it once and zip it up in the front. You can unzip it a bit if you are very large breasted, which would allow you more room. The zipper is backed, so it won't touch your skin. This is a big plus for me. If you wanted to show more cleavage or if you needed that extra room, you could unzip the top and cut an inch or so of the backing off!

This is a really versatile piece because it can be worn in public. The wetlook is not see-through at all, so it could be worn to a party or club if you're comfortable with the sheer back. The problem with this idea is that there is little support, but I think if someone wanted to use it for this purpose they could sew cups into the bustier. The bottoms can also be worn for daily wear. The liner is substantial (measurements below) so it's perfectly safe, and after wearing it, it gives great coverage at the right places. There are other pieces like the Royale boyshort that are sold by itself that is slightly different in design and there is a chemise too. These could all be used interchangeably.

When I took it out of the clear plastic bag it arrived in, it didn't smell. It is soft and a comfortable fabric, though I imagine the wetlook would not be too breathable during hot weather. It was really comfortable to wear and move in. The plastic boning is a joke, so if you're counting on that to flatter your figure, don't. It won't hold your stomach in or give you an hourglass look. It is mainly just for show, because it looks like it has boning, and to hold a decent shape instead of just being a shirt. The material is 92% nylon and 8% spandex on both the bustier and boyshorts.

I would only hand wash this. You don't want to mess with the boning or rip the lace.

The tag says:
Hand wash cold
Do not bleach
Do not iron
Line dry

I've already washed these and line dried them since receiving them. They held up fine, and when washed in cold water with other stuff in my hand-cranked hand washing machine I use for all my lingerie, they had no tears. They did not bleed to ruin anything else I put in with them.

I'm a size 2 with a 26" waist. I wear a 32C bra. The small fits me great, though I did adjust it so the lace-up back was the smallest it could be, and I still am perfectly comfortable with room to move. It doesn't have underwire or cups or anything and it gaps a bit at the top as you can see in pictures below. The underwear is a bit tight though. I ordered a medium of the boyshorts by themselves that can be used interchangeably. I have a substantial ass, so I have issues fitting it into smaller underwear sometimes.

Bustier measurements:
Each "panel" unstretched (from the lace up to the zipper) - 12.5", for total of 25" long not including the adjustable lace up back.
Deepest part of the back including lace ruffle trim - 10"
Bottom lace ruffle - 2.25"
Longest part of corset (from highest point on chest to lace ruffle trim) - 17"

Boyshort measurements:
Waist, across, unstretched: 11"
Waist, across, stretched: 17"
Leg holes: 7"
Side, length (what sits on your hips: 3.75"
Liner, length: 4"
Liner, width: 2.5"

This set looks exactly as pictured. There were no surprises except that the blue is a little darker than in the pictures, but I like the real color better. I took these before adjusting the back, so it looks even better now that I have but I didn't want to take new pictures. I took them by myself so sorry for things not all being in the pictures. It was the best I could do!
Experience
cont.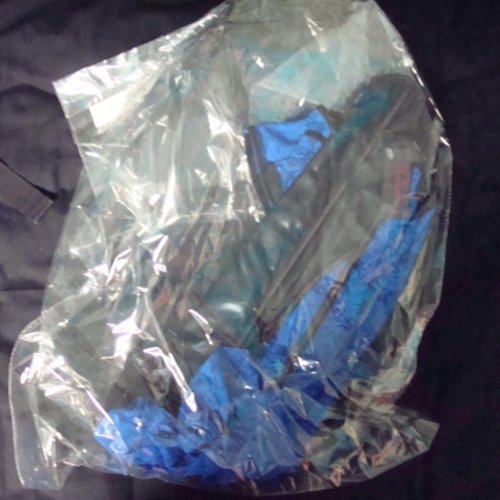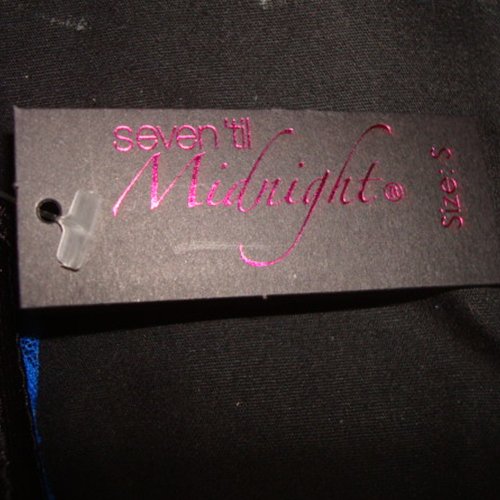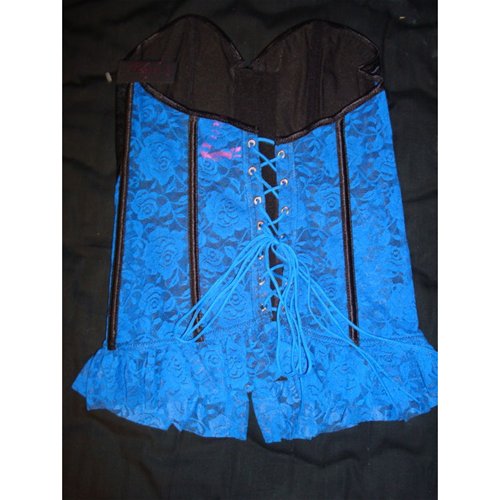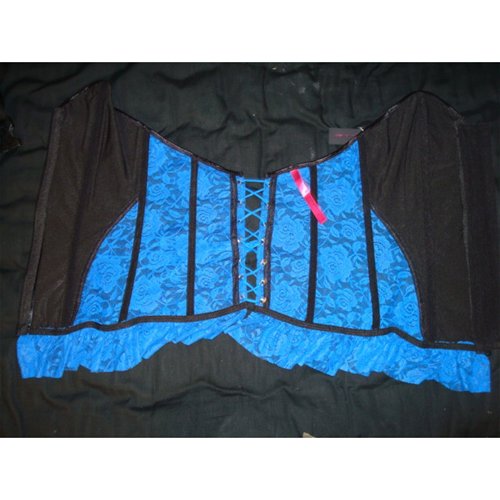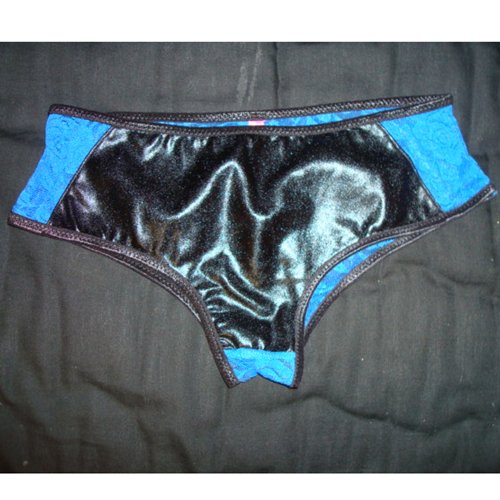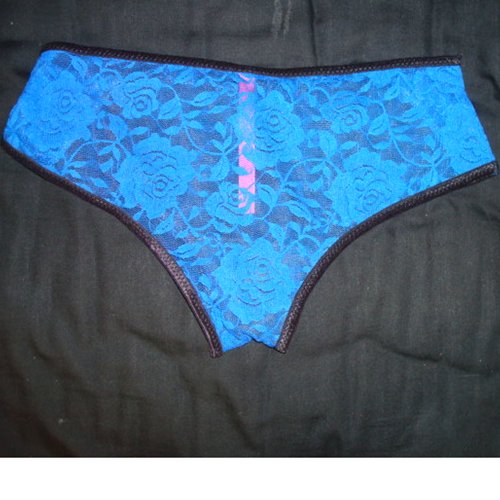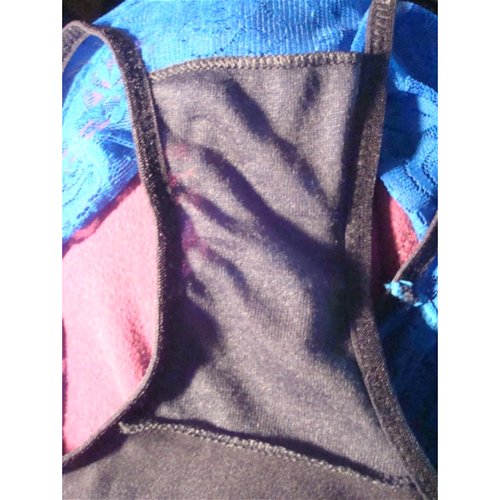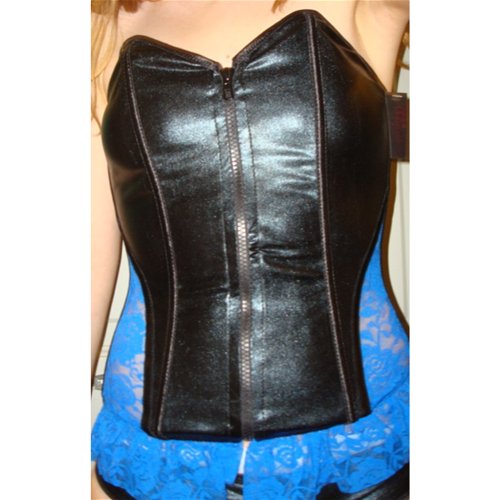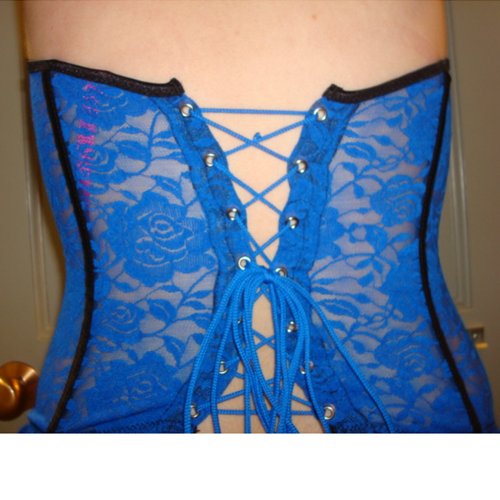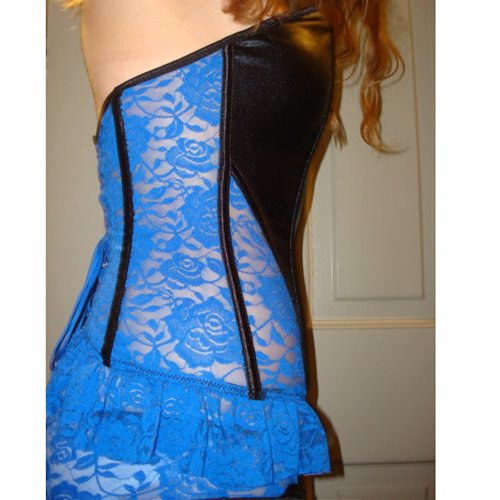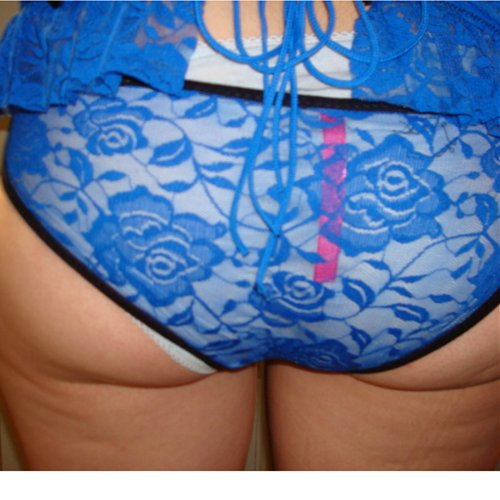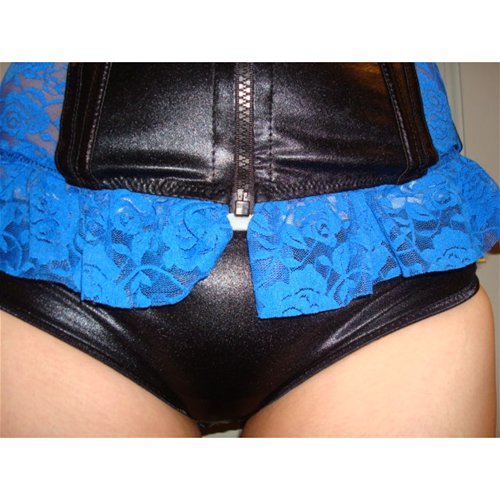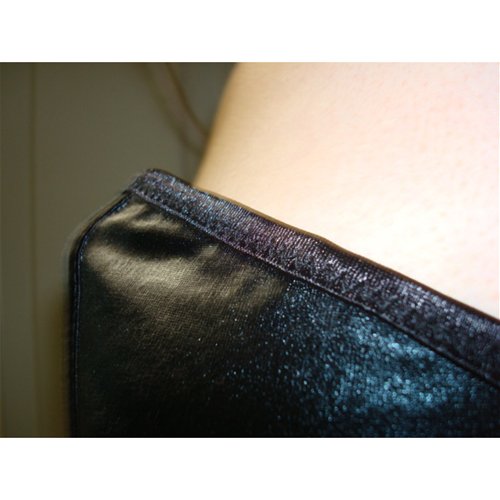 While wearing this, it was very comfortable, aside from that the bottoms are very small and the stretchy part is over the vulva, which doesn't really help much to fit ASS in them. The zipper works smoothly and the laces are easy to adjust. I love the colors and how it looks. It fits very well and was a great price, especially with the added benefit of the full coverage "boyshorts" that are cut more like a bikini in reality. I really like this set. If you think about it, the bustier is under $20 since the boyshorts sold separately are $10. When on sale or with a coupon code, the price is even better. My favorite look is sort of a tough femme style, and this fits that perfectly with the lace but also the black wetlook style that resembles leather (though of course the look and feel is way different than leather).
I surprised my partner with this and was very pleased with the outcome. It was incredibly easy to remove and my partner was really excited about it and loved its look. We both love that badass woman look, and I incorporate it into all of my daily outfits, so this was an extension of that. I was very comfortable in it because of this, and it didn't make me feel awkward the way some other lingerie does that just isn't like me. I love this bustier and can't wait to get the medium sized underwear in the mail later today.
This content is the opinion of the submitting contributor and is not endorsed by EdenFantasys.com

Thank you for viewing
Royale bustier and boyshort
review page!