Big or small this one fits all
For the price it's at least worth purchasing, and if they're not for you then wear them during a sexy session between you and your partner(s) and let them rip and cut them off of you. But if they are for you then wear them out on the town and whether you're in a dark alley or even in your own bedroom, you will be ready and not have to fight to take this pair off because of its sexy crotch less feature. Who knows, give them a try, you may actually end up liking them.
Published:
Pros:
One size does fit most, comfortable, sexy, easy acces, affordable
Cons:
None that I can think of
The second I saw these It was a must buy, especially with the crotch less and cut out on each outer thigh feature, I knew my viewers would love to see me in these. When I finally received it in the mail and opened the package I was shocked, I honestly didn't think that I would be able to fit into them because they looked like they were meant for very small and petite women only, but because I had paid the money for them I had to at least try them on.
After stretching out the material to fit I had no issues. The nylon material actually held up quite well with no tears or accidental runs/holes. Yeah, my toes did poke out a little but that wasn't very bothersome, especially for those men who have a toe fetish. When if first touched my skin it was a little awkward at first, seeing is how I am normally not into fishnet stockings, but I will admit that it wasn't too tight and it didn't cause my skin to protrude out of the little holes, THANK GOD!!! Lol.
Later on I learned that wearing your panties over them is best, especially if you are going to want to keep them on during any form of foreplay and even during sex. When wearing them during sex and or foreplay they did work out perfectly, making those who are watching me strip and tease just that much more hot and bothered.
In all honesty, I am a bigger girl being 5'6" and weighing in at 215 lbs with a woman's clothing size of an average 16. This product was meant for women from the weight of up to 175 lbs, which is normally the one size fits most criteria, but after fighting with it for a few minutes by slowly inching it up my legs by not leaving any bunching, and then to finally get it to fit over my colossal ass. I was super surprised, they actually fit, although I realized after I had put them on that as a camera girl, I have to take off and put back on a lot more than the average woman, so I recommend wearing your panties or g-string over the stockings for easy access while still being able to wear them.
For the price of only $4.99, you can even order a few and cut just few larger holes in them giving it a more kinky look and feel to them. In fact, I may even buy a few more pairs, and hope they will come out in different colors, just to add to my growing collection of outfits.
Nylon:
*Components - Nylon represents a family of synthetic polymers, a thermoplastic material
*Properties - Nylons are generally strong, tough, and resilient polymers which offer good barrier and high fatigue properties. They are hypo-allergenic and offer good resistance to oils, greases and solvents. They have good resistance to a wide range of chemicals and a high abrasion and weathering resistance. So it is ok to get kinky with alot of lube and oils and have a great chance on not ruining these.
*Hygiene And Maintenance - Nylon can be washed in sudsy water. Never use a scouring powder. It is easier to gently wash them by hand in luke warm water and air dry them to keep any accidental rips or tears from happening. If by chance you accidentally do put them in the wash with your other clothing there should be no issues, as long as you don't put them in with towels or anything that may leave little fuzz balls on them.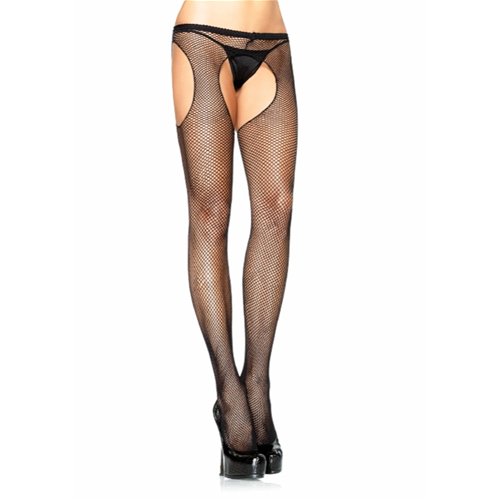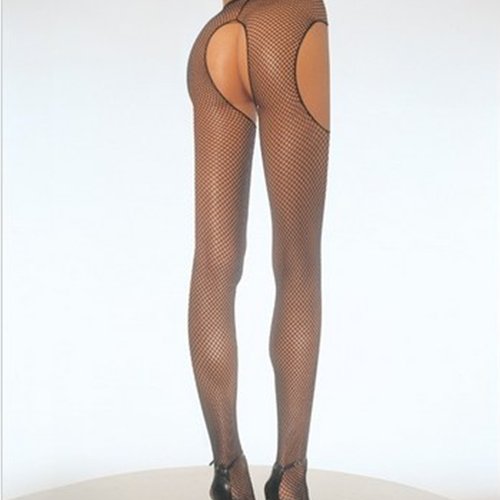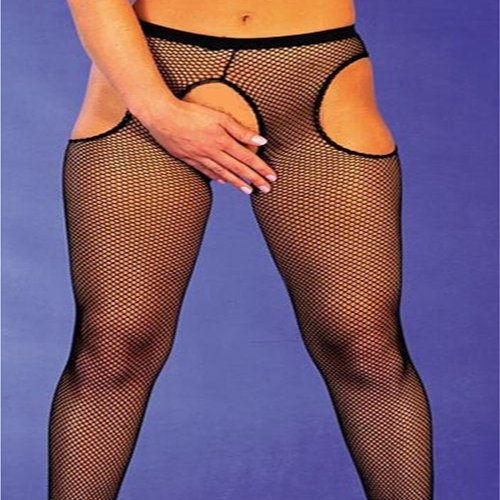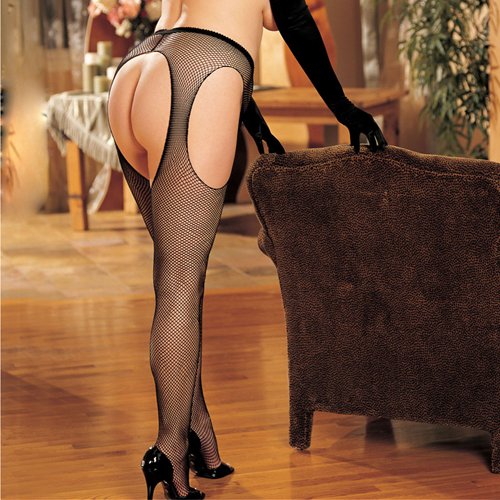 I hope all this helped you to make a wise choise on why this product is or isn't for you. But for the price, its at least worth purchasing for you to try on for size.
This content is the opinion of the submitting contributor and is not endorsed by EdenFantasys.com

Thank you for viewing
Fishnet suspender pantyhose
review page!