Cute and comfy (XL)
If you are looking for a cute Pocahontas like costume for Halloween, this is a good choice. It's very cute and comfortable and even the headpiece works well. It's a little short, but nothing shorts or leggings cannot fix. I love the costume and I'm very glad I bought it.
Published:
Pros:
Comfortable, Cute
Cons:
Little short for larger reared women.
When I first saw this on Eden, I fell in love. It was just too cute to pass up for me to get for Halloween. Being part Native American, I thought it would be very cute to get for a Halloween costume and go as Pocahontas. So, I got it. And even with the shortness, I'm glad I did!
Material and Maintenance
The outfit itself is made out of Polyester. Polyester is a low absorbency material and is combustionable, but with shrink away from the fire. The material is best cleaned by hand with a gentle detergent and can be ironed on a low temperature.
The Dress
The dress itself is very soft feeling, almost like a soft leather. It laces up the front about three inches with the thick leather like string that ties and is ended with beads and two small brown feathers each. The back of the dress zippers up with a small zipper that blends with the material of the dress and actually does all the way down to the blue ribbon along the skirt line.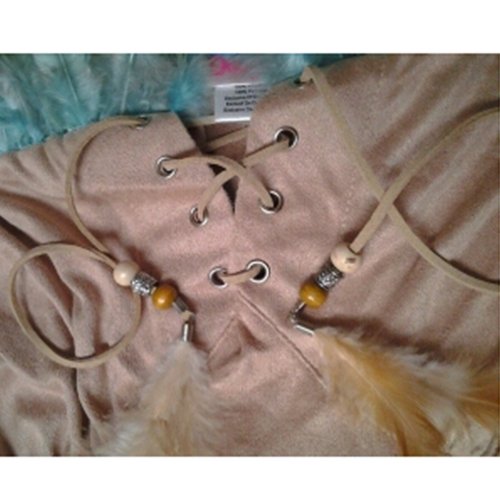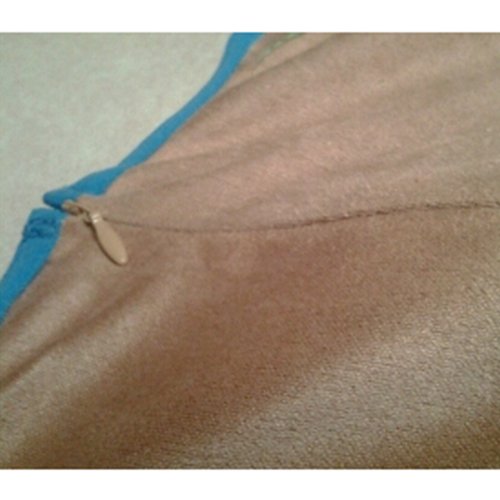 The sleeves themselves are meant to be off the shoulder. They are decorated with a thinner blue ribbon that goes all the way around the dress and cuts off in the middle where it laces up the front. If you are unsure if the dress with stay up with the off the shoulder straps, the dress does come with removable clear straps that will go over your shoulders. The bag is found in a mini bag inside the bag with the headpiece. From the back of one shoulder and around the front to the back of the other shoulder is accented with realistic feeling mini soft feathers. The feathers range in different sizes in a pattern that goes short to long and short again all the way across. The feathers themselves are blue with brown stripes.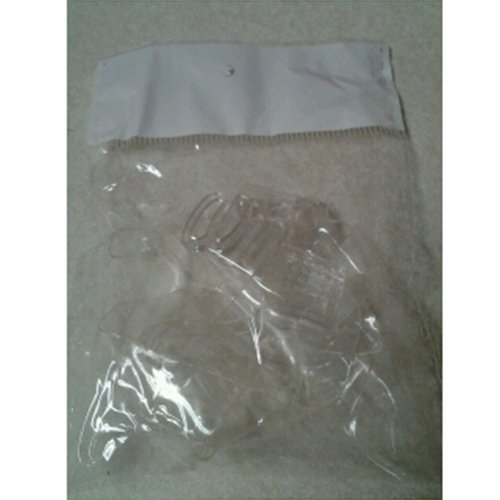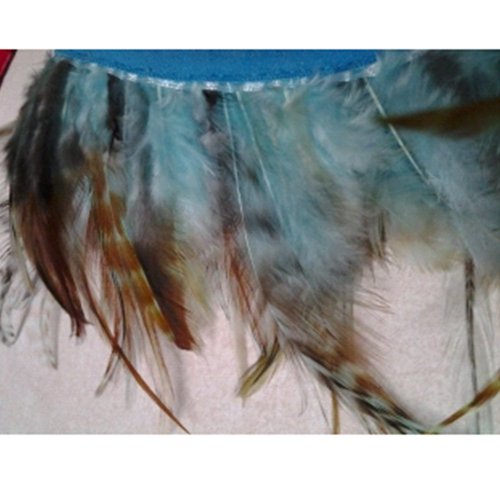 Down the stomach are two strips of blue ribbon that have a cute alternating patter of blue flowers, 2 black dots, yellow diamond, two black dots, blue flower, and so forth all the way down to the thick blue ribbon that goes from one side of the patterned ribbon all the way around the back to the other patterned ribbon and not in between down the front. The photo shows two blue ribbons going around the back, mine only has one. There is no second ribbon.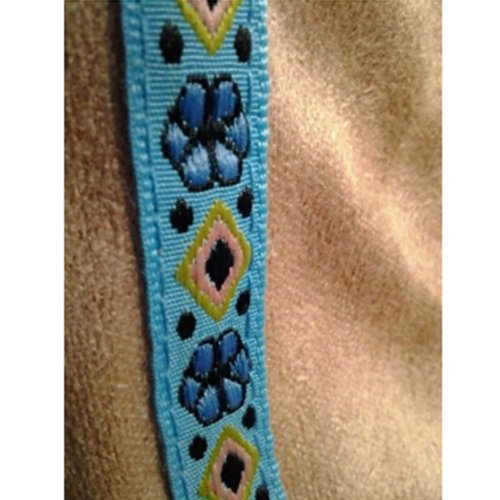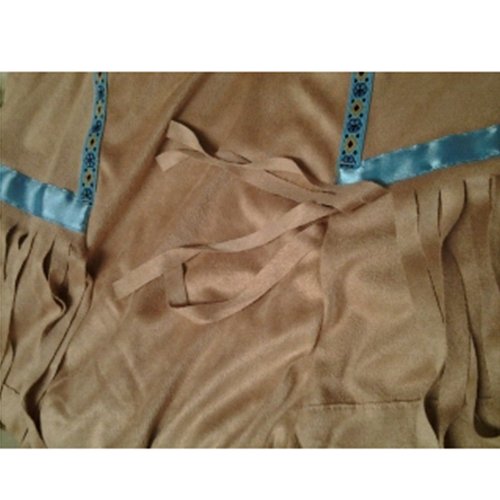 The skirt itself of the dress is cut in a V like pattern all the way around the dress. Following the thick blue ribbon all the way around is two layers of addition tan material matching the dress and each layer is cut in to thin strands about four to five inches long each.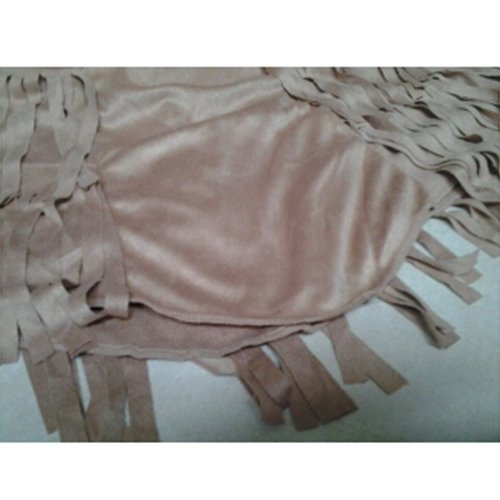 Even though polyester is able to be hand washed, the tag does state for dry clean only. It also states it is 100% polyester and made in China.
The Headpiece
The headpiece does come in a separate bag inside the package so there are no worries of getting feather pieces all over the dress. When I decided to order the outfit, I mainly wanted the dress since I'm not a fan of headpieces (they usually never stay in place). However, I was quite surprised with this piece.
The headpiece is made out of almost the same material at the dress. It feels almost the same, but has more of a leather-like feel than a fabric feel since it is thicker. The polyester leathery feeling material actually goes all the way around your head and laces up about an inch to an inch and a half up of material and allows you to tie it on securely. If your head is a little larger, it's no big deal since it is adjustable. Smaller than average heads may be a little loose but nothing that cannot be handled with a nice hair style. The strings are a bit long and end with a cute beading tipped with small brown feathers.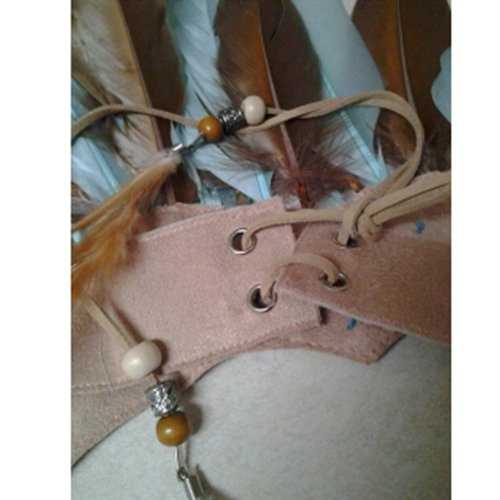 Down each side of the headpiece is a string of blue boa like feathers. They are very soft and fluffy, but may annoy some. In the process of trying it on, I got a feather in my mouth. But they are still cute and if you have long enough hair, you can probably braid them in with your hair if you'd like. They do shed a bit and hand a little past my shoulders.
Across the top from side to side sticks out more firm realistic feathers which are colored in alternating colors of Blue and Brown and are a little over 5 inches long. There is about 25 feathers that alternate starting and ending with a baby blue.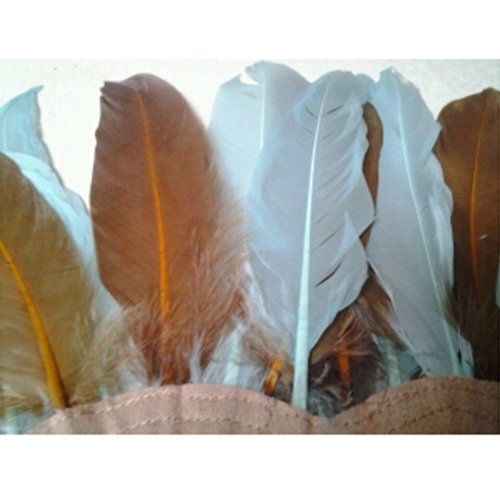 Experience
In the center front the headpiece is designed with baby blue disco ball beads in a sideways diamond pattern. There are 9 beads and they seem sewn on securely with blue thread.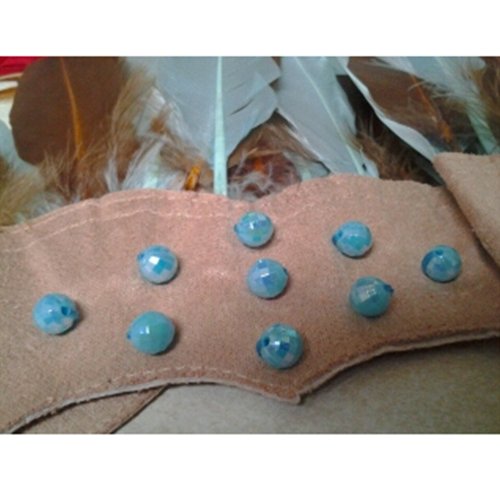 The Neckband
The neckband is the same material as the head piece and goes all the way around your neck to connect at the back with white velcro. The front is decorated with three of the baby blue disco ball beads. It's not too tight and can be only adjusted to get tighter by about a centimeter.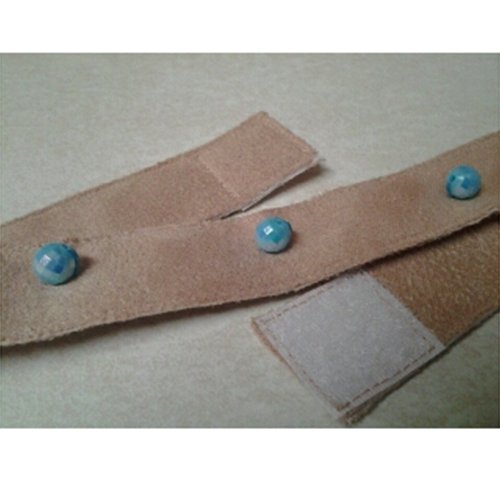 Experience
When I tried on the dress, I loved it. Even the headpiece and neckband. My only issue is it's quite short. I also have wide hips and a large rear. But, it's nothing that cannot be solved with some shorts or leggings and is still very cute. I cannot wait to wear it out for Halloween. It's very cute and very comfortable on my skin. I will be pairing it with my brown knee high boots.
I myself am a size L-XL top, 14 jeans, 38C Bra, and am 5'5". If you're about my bra size, you'll need a strapless push up bra to get your breast looking as nice as the models. I don't suggest being bigger than an XL and trying to fit it since it's snug, but if you are larger breasted and a medium, you can get away with this size.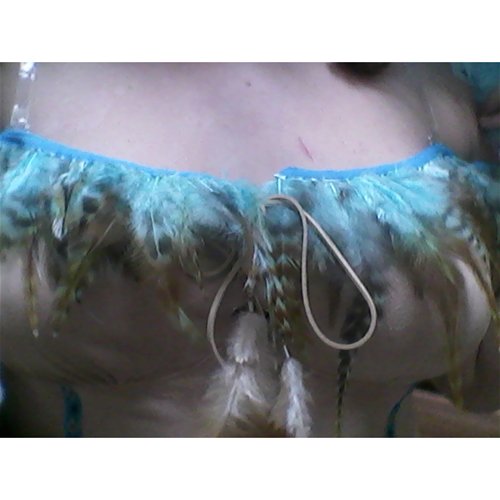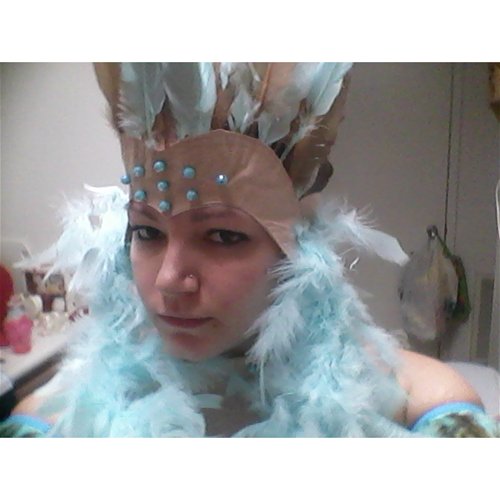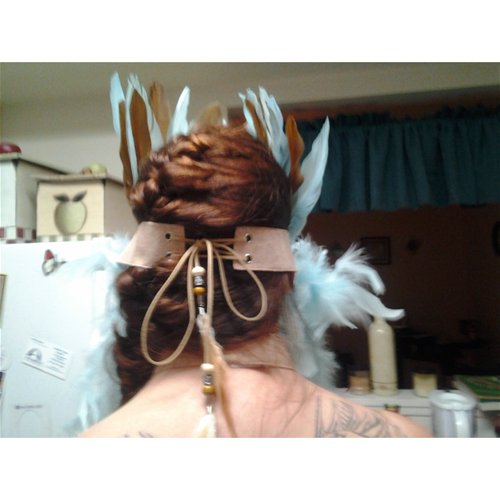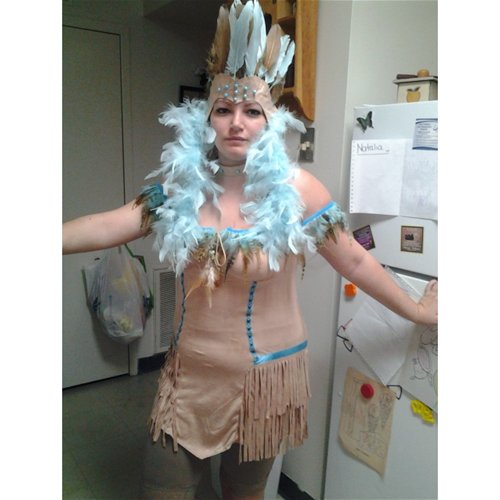 Follow-up commentary
3 months after original review
I ended up not using this one for Halloween, but I still adore the costume. My aunt wore it instead and it looked so adorable on her with her boots and leggings! I've so glad they bright it back to the site.
This product was provided at a discounted price in exchange for an unbiased review. This review is in compliance with the FTC guidelines.

Thank you for viewing
Rain dancing diva
– costume review page!