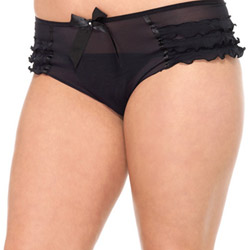 Mesh ruffle tanga with bow
Sexy panty
by Leg Avenue
Cute Ruffles On My Butt
Looking for something sexy yet cute? I would recommend trying these out. I love the ruffle butt on them which is kind of hard to find in plus size panties.
Published:
Pros:
Cotton Pantie Liner
Cute
Sexy
Plus Size
Cons:
Overhang on my pantie liner
Who Makes It?
The
Mesh Ruffle Tanga With Bow
is made by
Leg Avenue
, you can purchase these cute and sexy panties in
2
sizes those would be
1X and 2X
.
♒♒♒♒♒♒♒♒♒♒♒♒♒♒♒♒♒♒♒♒♒♒♒♒♒♒♒♒♒♒♒♒♒♒♒♒♒♒♒♒♒♒♒♒♒♒♒♒♒♒
What is it?
The
Mesh Ruffle Tanga With Bow
is a pair of sexy classy panties.
♒♒♒♒♒♒♒♒♒♒♒♒♒♒♒♒♒♒♒♒♒♒♒♒♒♒♒♒♒♒♒♒♒♒♒♒♒♒♒♒♒♒♒♒♒♒♒♒♒♒
Details
The
Mesh Ruffle Tanga With Bow
is made out of
Nylon
and
Spandex
. Nylon is described as generally being a strong and tough material. Nylon is hypo-allergenic and resist oils,grease and solvents, it is also known to have good resistance against a wide range of chemicals. Spandex is described as a synthetic fiber known for its exceptional elasticity which means it is stretchy. Like Nylon, Spandex is a very strong material and is very durable. Spandex materials can be stretch repetitively an yet still return back to its original shape. Spandex is resistant to body oils,perspiration,lotions and detergents.
The
Mesh Ruffle Tanga With Bow
are very stretchy and very see through. I got them in the
2X
sizing, normally in
Leg Avenue
items I wear the 3X/4X sizes. I was surprised at how much these stretched (I will get to the stretched and non-stretched measurements later) I was able to fit in them. These are a black see through material so you won't be hiding much in these if you chose to wear them around the house make sure its just you and your other half. There are
3
rows of ruffles across your butt and down the sides of your hips.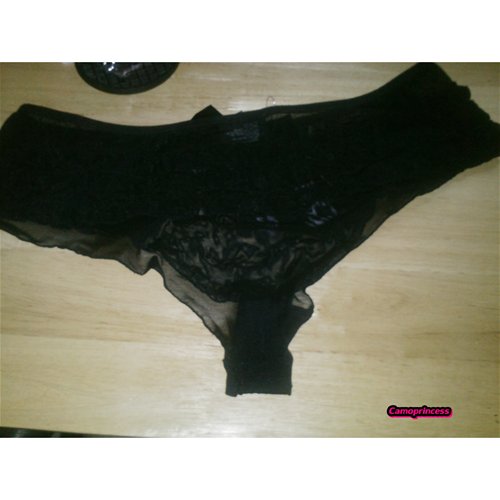 On the front of the pantie right in the middle you will find a black ribbon bow with a small rhinestone in the center. I think the ribbon boy in the middle gives it the cute look. Down the sides of the pantie along the front of the hip is a thin ribbon on both sides of the hips that match the ribbon at the top minus the bows.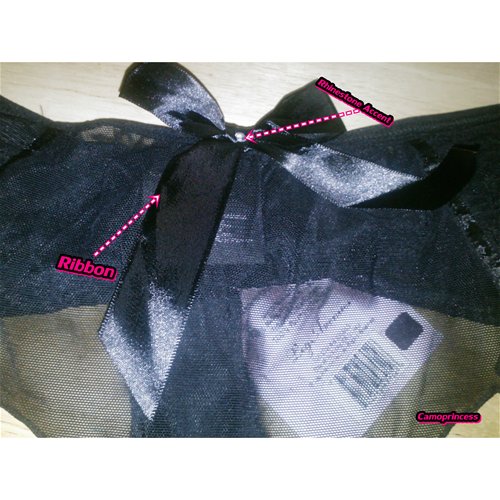 I am sure you are wondering is there a liner in these?! The answer is
YES!
there is a cotton pantie liner in these which I love! I love when panties have liners in them made of cotton so that I am less likely to end up with a yeast infection or something due to the non breathable material.
The pantie liner measures
3.75 inches in length
and
2.5 inches across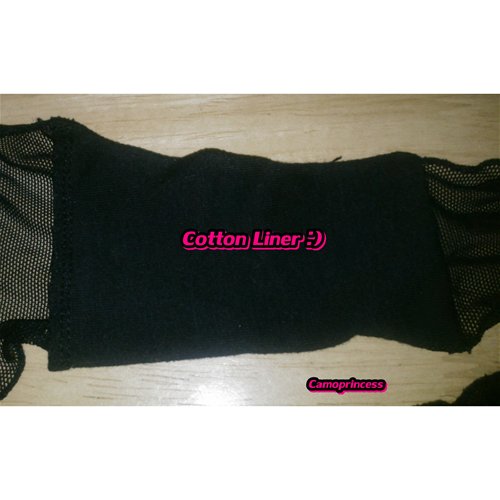 With my pantie liner I am not sure if its the way it was made or if mine was flawed, but part of the pantie liner hangs over the edge where it shouldn't. I am not sure if you can tell by the picture I took but I tried pointing it out. I mean its not a huge deal to me but could be to others who may receive their panties like this.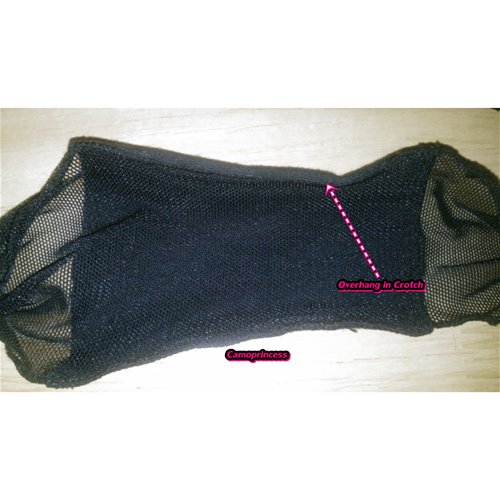 ♒♒♒♒♒♒♒♒♒♒♒♒♒♒♒♒♒♒♒♒♒♒♒♒♒♒♒♒♒♒♒♒♒♒♒♒♒♒♒♒♒♒♒♒♒♒♒♒♒♒
Let's Talk Measurements
I talked a little bit about the measurement of the pantie liner now lets get to the actual measurements here!
According to the
Leg Avenue
sizing chart the
Mesh Ruffle Tanga With Bow
should fit those of us who measures in at
Waist Hips
1X / 2X 16 - 24 - 31 - 40 41 - 50
I fall in the
16-24
sizing but not in the waist or hip sizing.
The measurements of the waist band not being stretched it
15 inches
I was able to stretch the waistband out to
25 inches
So that tells you how stretchy these are! So if you are bigger then the size chart for the 1X/2X these still may fit you like they did myself.
The sides in the front of the pantie measure out to be
10 inches long.
♒♒♒♒♒♒♒♒♒♒♒♒♒♒♒♒♒♒♒♒♒♒♒♒♒♒♒♒♒♒♒♒♒♒♒♒♒♒♒♒♒♒♒♒♒♒♒♒♒♒
How Were They Packaged?
Packaging for the
Mesh Ruffle Tanga With Bow
was very simple they were folded up and put in a small plastic bag. There is a tag with a picture of the panties on the model. Is the packaging discreet?! Not really but to me it is just panties so I am not worried that its not really discreet. Packaging for these aren't all that for gift giving but you could spruce up a gift bag with colorful tissue paper and make it cute!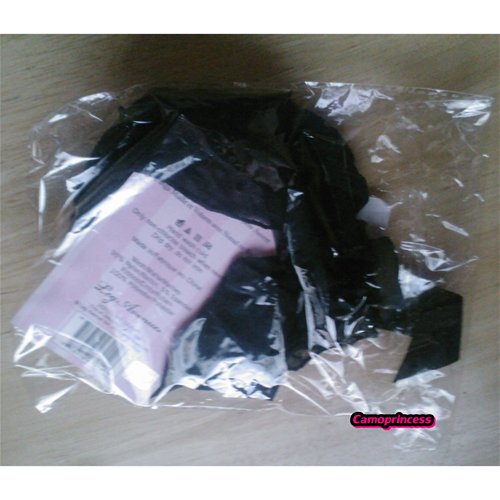 ♒♒♒♒♒♒♒♒♒♒♒♒♒♒♒♒♒♒♒♒♒♒♒♒♒♒♒♒♒♒♒♒♒♒♒♒♒♒♒♒♒♒♒♒♒♒♒♒♒♒
TLC? How Do I Care For These
The tag says to hand wash and hang to dry, also it states not to iron them as well. I don't know why you would want to iron these but don't! Nylon material can be washed with pretty much any liquid laundry soap but the Spandex is temperature sensitive so washing in a tepid water is best. Don't let these soak and NEVER bleach them.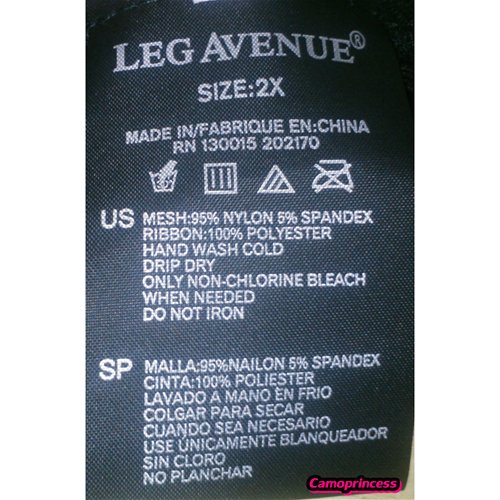 Experience
How Did I Personally Care For These?
In all honesty I refuse to hand wash anything that is why I have a washing machine right?! I dropped these into the washer with like materials and washed them on the "delicate cycle" in cold water. They made it through the washer perfectly find and then right into the dryer they went on a very low temperature to dry. Again, they made it through the dryer as well with no damage. Since I am not at my house I went that route, when I am home I wash in the washing machine then hang to dry.

♒♒♒♒♒♒♒♒♒♒♒♒♒♒♒♒♒♒♒♒♒♒♒♒♒♒♒♒♒♒♒♒♒♒♒♒♒♒♒♒♒♒♒♒♒♒♒♒♒♒


My Experience
Overall I am happy with these aside from the pantie liner that hangs off the side but I can get over that, it doesn't really take away from the item. When I wore them around my room to try them out they were pretty comfortable against my skin and wasn't scratchy or itchy. I can't wait to wear these for my partner I am sure he will love them just the same.
Follow-up commentary
7 months after original review
I still like these for the most part but the messed up pantyliner drives me insane. These would go great with any black lingerie that you have if you didn't want to wear the mesh thongs that usually come with most pieces.
This product was provided at a discounted price in exchange for an unbiased review. This review is in compliance with the FTC guidelines.
Thank you for viewing
Mesh ruffle tanga with bow
– sexy panty review page!