Fun in stocks and bonds. The perfect set.
So perfect that, if these came in other colors, I would own them all. These are of a higher quality than most of the lingerie you can buy at a mall for a reasonable price. They do hold up thigh highs well and support your breasts. They remain in place and do not require readjustments during wear.
Published:
Pros:
Wonderful price and qaulity
Cons:
There are no cons. Would be lovely in other colors
While it is called a bondage bra set, there is nothing constricting about it. Although the construction is very sturdy and durable, this will likely not survive hard play; it will snag and tear. It lays so well against you. Cool and silky to the touch, this slides against your skin with out becoming clammy. The garters are detachable, and the attachment loops are well hidden in-seam.
Measurements
Panties unstretched
15.5" waist band
7" wide front lace panel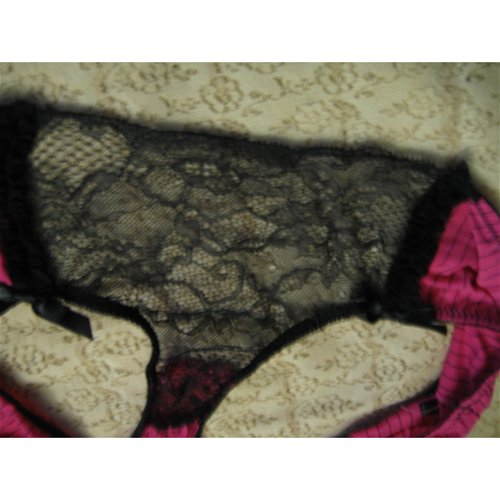 6.75" from start of lace in the crotch to the waist band
3.75" front ruffle from top to the bottom bow
.75" ruffle width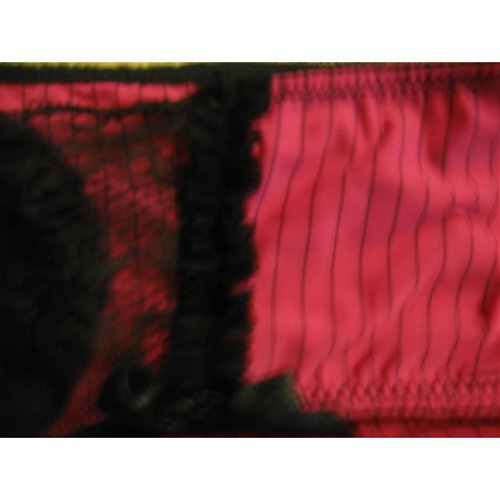 9.5" from the top of the waist band front to the back waist band, crotch line
8.5" leg hole diameter, hip to crotch
9.5" back mid crotch to waist band
4.5" front side seam to garter loop
4 back side seam to garter loop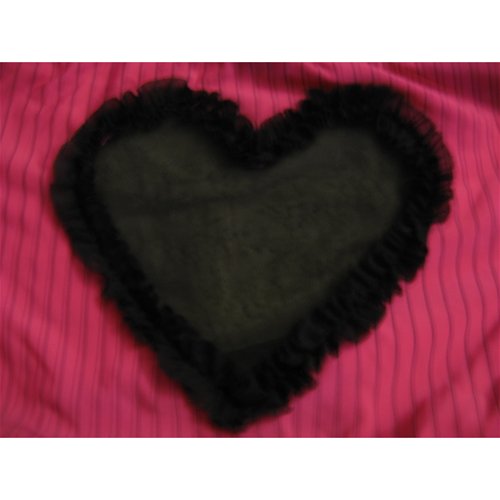 3.75" middle of heart to the point
5" wide at base of the hearts rounding
4.5" from point line to the top of the highest point of the heart.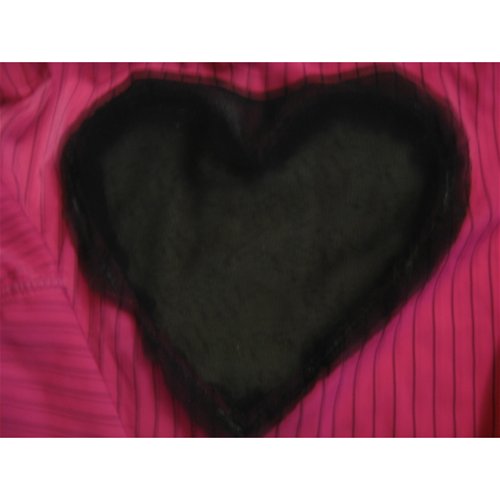 the back side of the heart mesh has a raw edge, it is only sew once. When I received mine in the mail it had some of the reinforcing tear away paper from the manufacturing process.
The elastic edging on this set is a bit under .75'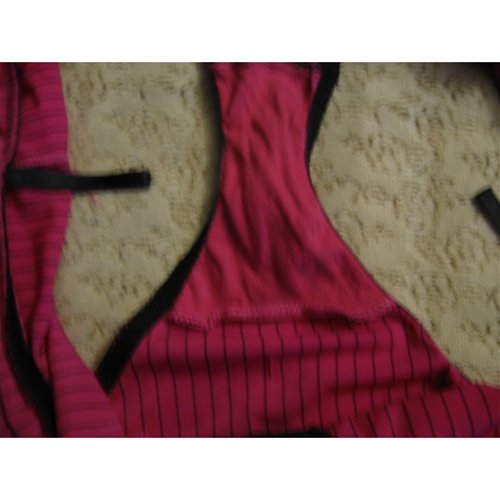 Pantie liner
2" top with out elastic
3.75" bottom width
4.25" top to bottom, vertical
Bra
Stretched the bust band is approximately 41"
Unstretched
31" bust
13" cup to cup, outer edges
pic of mesh reinforcement for the lace separated from the lace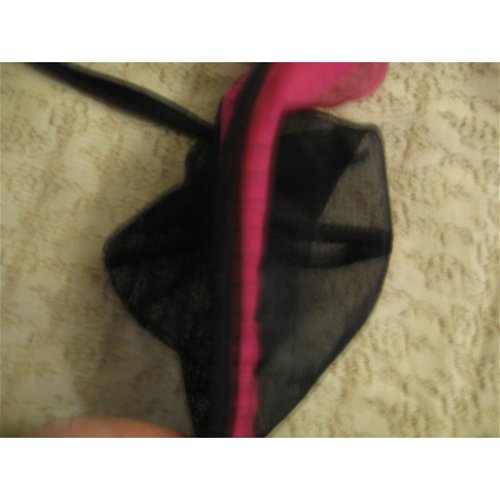 6.35" edge of cup wire to edge
6.75" band to ribbon on the cup where it connects to the strap
4.25" band to outer wire edge
the wire is covered by a sturdy trim
1.75" hooks
17" elastic strap loosened all the way out
9" elastic strap tightened all the way in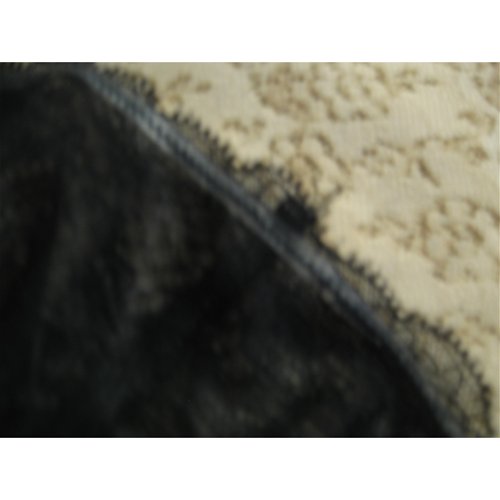 8" clear elastic on top of the cup
16" mesh reinforced area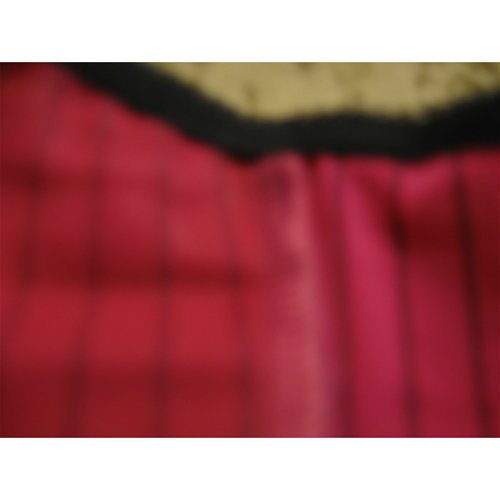 here's a pic of the mesh separated from the striped material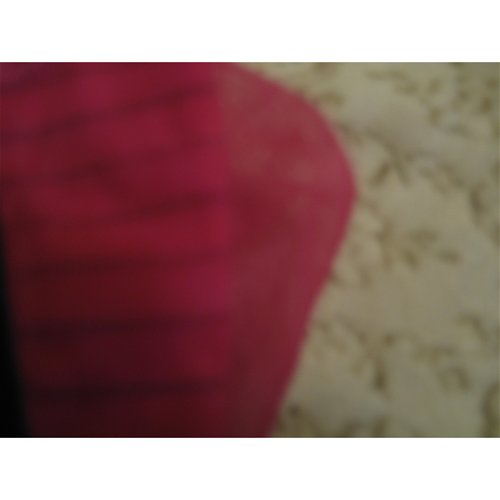 Three tags in the bra on the inside left.
1 is Dreamgirl
2 Hand wash in cold water, Line dry,88% Nylon, 9% Polyester, 3% Spandex
3 Made in China
One tag inside back of the panties above the heart
Hand wash cold water Line dry
88% Nylon, 9% Polyester, 3% Spandex
Everything was, as far as I could tell, single seamed. I put off this review, because this is a very complicated and well made langeria set. Came in a bag, with a hanger and tags.
Experience
I adore this set, it has a lot of detail and characteristic that are endearing. The garters are removable; it came with 4 of them. The material is the softest and coolest I've felt in a while. So far is has survied 3 delicate washing in the washing machine and being hanged dryed.

I am about a size 18, so I was surpized it fit so well as it did (If you would like my measurments to assist with you descison buying this set, please send me a meassage). My boyfriend was amused by the heart and said it was a sexy set. He payed alot of attention to my lacy B cups.
This product was provided free of charge to the reviewer. This review is in compliance with the FTC guidelines.

Thank you for viewing
Fuchsia stocks and bondage bra set
– bra and panty set review page!