Large Cheeked Women Need Not Apply
For those who want to put a little tease in your short skirt outfit, these are for you! Beware! If you are over a certain weight, you may not look as appealing as you thought you would.
Published:
Pros:
Sexy design, good quality, good packaging
Cons:
Looks terrible on those outside the intended weight range, shoddy workmanship in back
The Open Backed Pantyhose that I received was of very good quality. The stockings themselves felt slightly thick, so I wasn't scared of getting a run or hole in them. I put them on with long nails that weren't filed, so my ragged ends got caught on the material many times, but still no runs!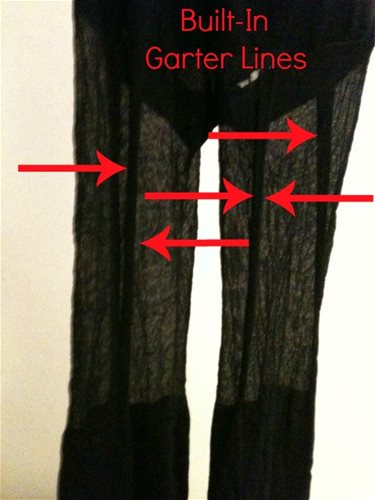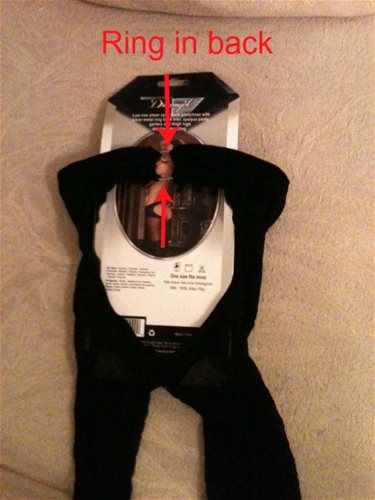 The stockings have a regular panel in the front and no panel in the back, so the tops of the stockings are held together by a metal ring. The way the stockings attach to the ring look a bit shoddy. There's fabric sticking out and it looks flimsy. The ring wasn't really uncomfortable, as it sits at your waist in the back. Aside from that quality flaw, these stockings are very well made.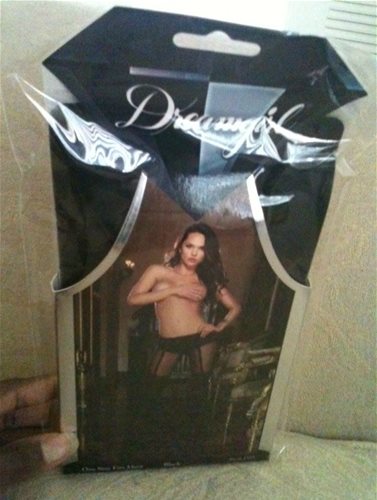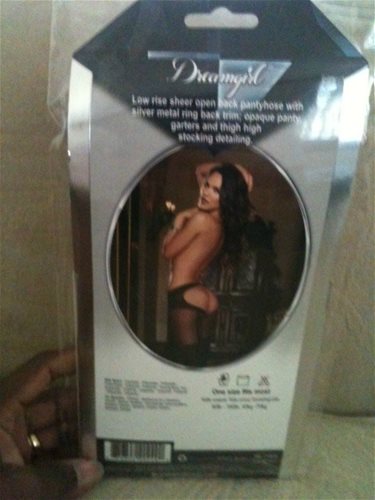 The packaging of the pantyhose was nice. The plastic outer covering wrapped a thin cardboard, with a lady on the front and back showing off the front and back of the stockings. This is not a discreet picture. so be careful when you get yours in the mail.
So anyway, these stockings are made of 95% polyester and 5% spandex. It is suggested on the packaging that you hand-wash these separately in cold water. You should not use bleach for any reason and they should be line dried.
The plastic wrap was sealed with a resealable end. Inside the bigger plastic wrap contained the stockings and promotional thin cardboard pieces. The actual stockings were again wrapped in plastic wrap, with a resealable closure. The company made sure you would be able to re-use the packaging for storage, as well, if need be. The second plastic wrap containing the stockings put my mind at ease that my purchase was from a company that cared about a quality presentation. In case anything had happened to the outer plastic wrap, your stockings will be protected by the second plastic wrap.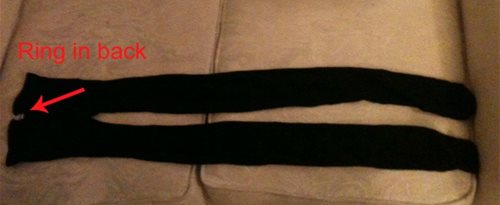 When I laid them out, I was surprised to see that they were so long. I knew they were one-size, but they seemed like they would be too big on me. It turns out they weren't. I usually put on my stockings while they are rolled up and then gently pull them out as they go up my leg. I thought I would run out of stocking, before I got to the top, but I didn't! Although, once I got to the top, I realized I should have put them on differently. The built-in garters weren't lined up properly, so I had to take it off and start over on one leg. I guess you should try to line up the garters BEFORE you put them on.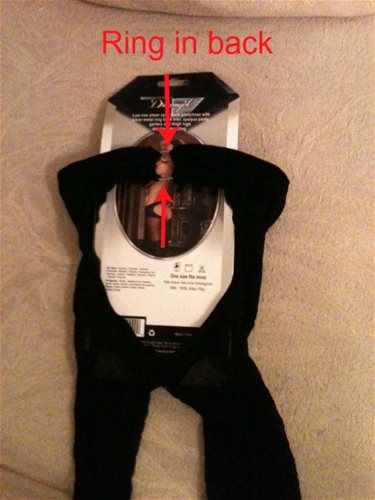 I had another surprise after getting them to the top. I realized my bottom was a bit bigger than the model's and did NOT like the way it looked in these stockings. Actually, the bottom of the opening in the back was biting into the bottom of my bottom! Not cool. Doesn't feel good and not very attractive. I thought these stockings would be fun and make me feel sexy. Instead, they made me feel so heavy and unattractive. So sad, because I know I'm beautiful with my voluptuous behind.
Experience
After reading more info on the back of the box, the suggested size for these "one-size-fits-all" stockings is 90lbs.-160lbs. No wonder my bottom didn't look good in these! I wish they would have told me that on the product page. I definitely would not have bothered to waste my time on these. Then again, for those who are larger than 160 and just LOVE these stockings, maybe this will be a challenge to get you motivated to loose the extra weight. Then you can look as good as the model!

I gave these a four, because it's not their fault the weight range wasn't stated on the product page. The only thing wrong with these, aside from that, is the ring attachment in the back.
Follow-up commentary
25 months after original review
These still aren't that flattering for a bigger behind. Luckily, my hubby loves me, and me in these, anyway! I guess they're growing on me for that reason. They do spice things up.
This product was provided free of charge to the reviewer. This review is in compliance with the FTC guidelines.

Thank you for viewing
Open back pantyhose
– hosiery review page!