Let's Go Back To The 80's...
The Slash leggings are a functional piece for anyone to add to their lingerie collections. They can be paired with just about anythings guided you have the right color. The design of them in unique and very fashionable. The will fit a wide range of sizes, but sadly they don't have plus size. Overall these are worthy of four stars.
Published:
Pros
Functional, paired with just about anything, unique design, and will fit a wide range of sizes.
Cons
Not available in plus size, will rip eventually, and the more stretching the more sheer.
Function
The Slash leggings are meant to be worn under a long top, dress, or with a skirt. Leggings are meant to be like stockings or hosiery. They do good at keeping you warm during the colder months. Leggings can be breathe so in the hotter months they can be paired with little clothing to help hide bare flesh. Leggings also are very fashionable these days and can be paired with just about anything.
Pairing Options
Not limited to, but certainly good options.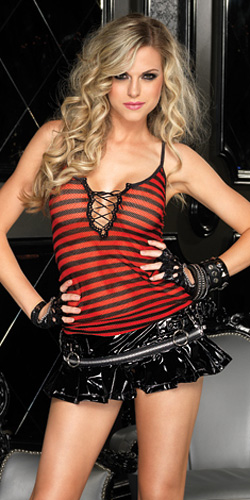 Vinyl Pleated Mini Skirt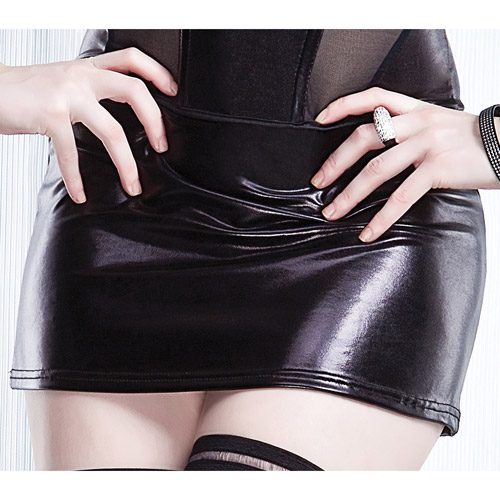 Wet Look Skirt
Wet Look Tank Top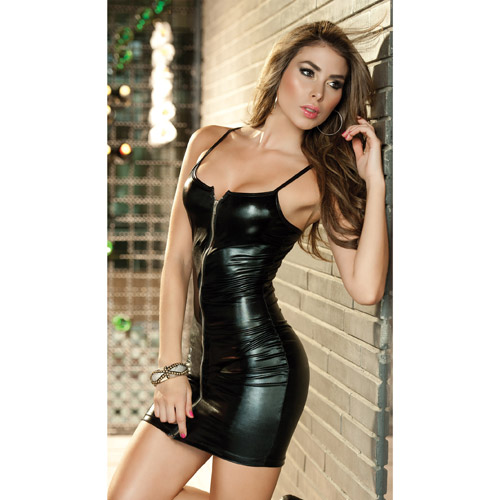 Zip Front Vinyl Look Dress
Material
Slash Leggings are made completely of 90% Nylon and 10% spandex. There isn't even any elastic bands. The material is much more like nylon then spandex. Having the Spandex in the mix with nylon allows for the material to stretch. So the size should fit a wide range of users. The material is Opaque until you stretch it to fit full areas of the body. The more stretching that happens, the more sheer they become. So in areas like the butt and thighs the material is sheer. I wouldn't recommend wearing these as pants. You will want to wear these are stockings. The material is thick and durable compared to some other materials, but it will still snag easily. The tend to collect a lot of pet hair and white fuzzies, so watch what you are touching, they might gather it up for you.
Care
These should be hand washed separately or with like colors in cold water. Don't bleach. And line dry. It's possible to use a lingerie or delicates bag to wash these in the washer, but they are meant to be hand washed. Pick up some
Dona Lingerie Wash
. You won't be sorry you did. And I recommend the Acai scent.
Design
The leggings start off like any ordinary pantyhose. They have a folded and stitched layer for the initial band. There is a seam, stitch from front to back that wraps up through the crotch area. So these leggings look like two stockings stitched together at the crotch area. The start of the legs isn't marked with anything like usual pantyhose. The Slash effect starts right at crotch level. The leggings continue down and thin down to the ankles. They cut off at the ankle, so your feet aren't covered up. Which is great if you want to wear open toed shoes to expose your feet. At the ankles there is another band of folded and stitched material.
Measurements Of Leggings
(Taken when laid flat)
Length (hips to ankles)-30"
Top Band (Hip)- 10"- 21"
Ankle Band- 3.5"- 7"
Experience
Sizing
Available in black and pink these leggings are only one size fits all. Dream Girl says that one size fits all should fit everyone from 90lbs-160lbs according to the box.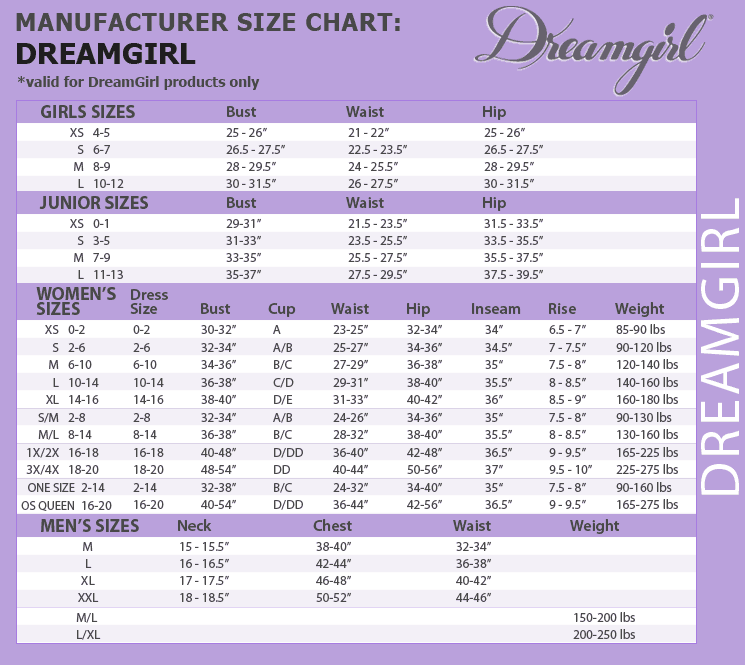 My Sizes
Hips to ankles- 29"
Hips- 42"
Ankles- 9"
Fullest Thigh- 26"
These leggings do fit me. But they are a little on the small side. I find that my butt area is too much for these stockings. So part of my crack is hanging out and I can't pull them up higher. I also have a hang over tummy that causes the hip band to roll down somewhat. The One size fits all fits me, but barely. They really needed a Plus Size option. I am able to wear these, but I would never wear them without having something over top of them. The only thing I am really not a fan of, is that these stop at the ankles. And are so tight on the ankles. I really dislike this. I'm not sure why, but this has always bother me with pants. It's the reason I don't wear straight legged pants. Otherwise these are very cute and functional, just not the best option for someone who doesn't fit them well.
If you are wondering if the Slash effect causes any issues with putting them on they don't. If you treat these like any other pantyhose. You should bunch them and slide into them. Pull up and stretch as needed.

Best Fit
Hips- 20" -38"
Hips to ankles- 28-30"
Ankles 7"-14"
Fullest for Thighs- 26"
Images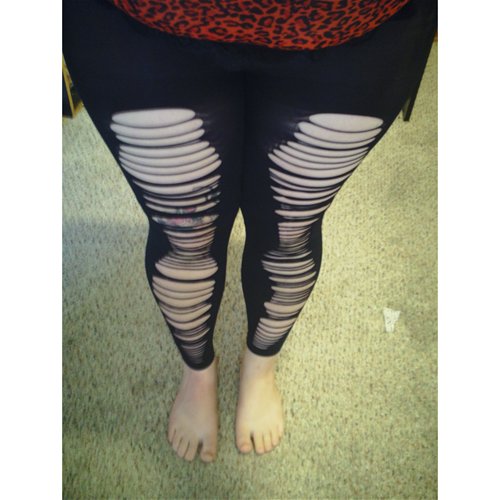 Overall
I'm giving these leggings four stars. They are great and will fit a wide range of sizes. They only issue with them is that they don't offer plus size! PLEASE, lingerie companies, start making more plus size options!
This content is the opinion of the submitting contributor and is not endorsed by EdenFantasys.com
Thank you for viewing
Slash legging
– leggings review page!