Long sleeve? Not long enough!
Overall, I'm not a fan of this set. I will probably never wear it again unless it is as part of a layered look. It's just not my cup of tea. However, it seems well made and very durable. If it seems like you then I say go for it!
Published:
Pros:
Cute lace, neckline is nice
Cons:
Sleeves are too short, very tight, straight fitting
I've had this set for a little while now and I keep trying it on hoping that it will grow on me. Turns out, not so much. Don't get me wrong, it's not terrible, it's just not fantastic. And I have pictures to prove it.
The pros:
The lace is very cute. It's longer which is a good thing for sure. It makes my boobs look fantastic (when I'm wearing a bra).
The cons:
The sleeves are just too short for me. Now I have average length arms, in no way am I some abnormal person with crazy long arms but this fits slightly longer than a 3/4 length sleeve on me. Other cons would be that it's more of a straight line, which is not at all flattering to my shape (yes, shut up circle is a shape!). I really prefer more of a flare at the bottom top. Now you can argue that that's my issue not this chemise's and you would be correct! However, I'm a believer in honesty.
The thong is like any other, though slightly more decorative. In fact, it's the best part of this set. It's pretty comfortable. I actually wore it all day yesterday. It didn't bunch, bind, twist or roll up. I mean let's face it, thongs can be a right pain in the ass right? But this one isn't. A definite plus for this outfit.
My hips are 44 inches around and this thing was neither too tight or too loose. I'd guess it was probably about 25 inches when fully stretched out and when measured across.
I'm sorry I dont have any real measurements on the top. I can't find a measuring tape anywhere!
So how about some pictures?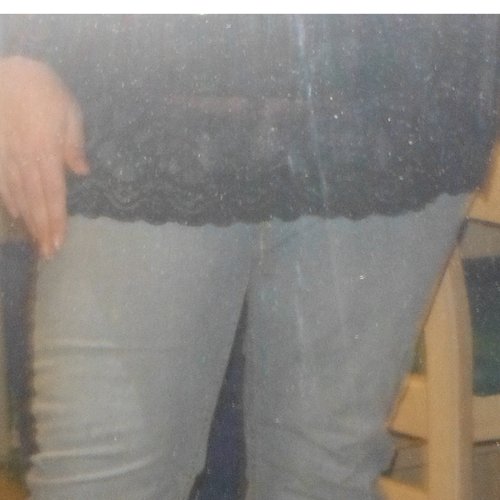 This is the length it is on me.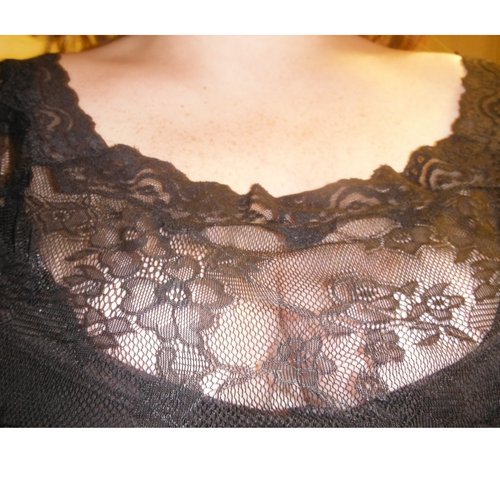 You can see where the neckline falls when worn the way it was intended.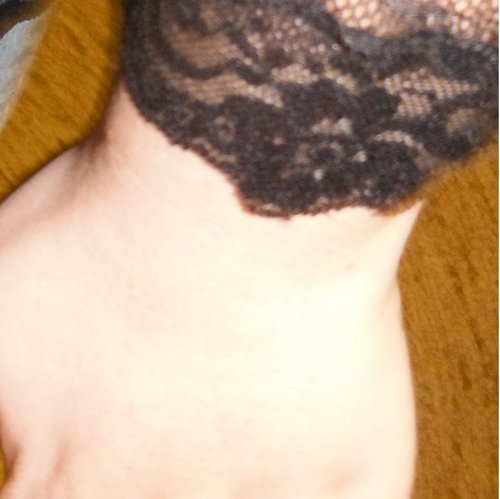 The sleeve length when worn as intended.
I have more photos but they are quite large and are over the 4 MB limit.
Follow-up commentary
1 month after original review
Overall I still don't like this set. In fact, I've not worn it since I finished reviewing it and I probably will never wear it again. Perhaps as layering if it's really cold out and all my regular layering tops are dirty? Yes, there you go, I found a use for it!
This product was provided free of charge to the reviewer. This review is in compliance with the FTC guidelines.

Thank you for viewing
Long sleeve chemise and thong set
review page!