Look's better on the computer.
If you want something cheap and you like hard material, this will be great for you. For me, I didn't like the way the babydoll felt on my skin. I also didn't like the way the thong fit me. It was two small in the front and to wide in the back. It was also itchy on my skin. I would have liked it to be a little bit bigger.
Published:
Pros:
-Its cheap.
-You get a free toy.
Cons:
-Width of the front of the thong is small.
-The width of the back is to wide.
-Very loud vibrator.
This outfit from DreamGirl is a babydoll and thong set that comes with a free vibrator. This was my first time seeing a lingerie set that has a free toy in the same box. I was thinking to myself, what a great deal! This DreamGirl babydoll only comes in one size, which is one size fits most! I'm a plus size girl, so when I saw that, I wasn't to sure if it would fit me.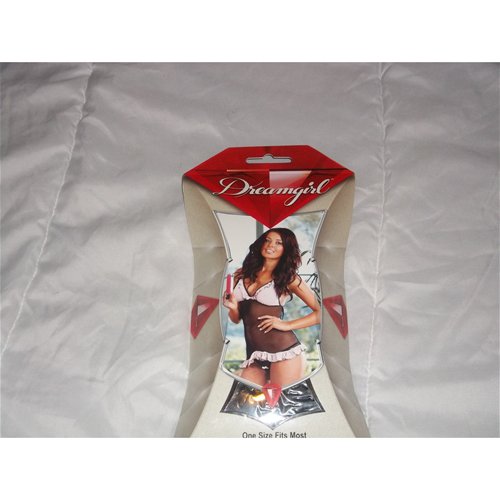 It come's in this small box. I took one look at the box and said ok really there's No Way I can fit into what is in this box. But I was wrong, I could fit it. I'm a 38C and the breast part fit really good. If you have bigger breasts, you may not be able to fit it. On the box, on the picture it shows it suppose to come half way down your booty but for me it come's right at the top of my butt.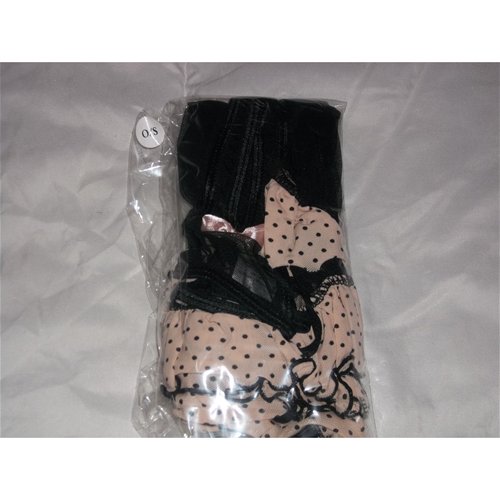 The breast part of the babydoll is pink with black polka dots and it also has a little pink bow. The waist part is stretch mesh and the bottom has ruffled hem and is also pink with black polka dot. The breast part is soft to the touch. The stretch mesh to me is a little hard, and it doesn't stretch too much. It's made of a cheap material, 100% Polyester. You must hand wash in cold water with no bleach, and line dry. It does get lint and hair in the little holes in the stretch mesh part. I didn't like the way it felt on my skin, it felt like a mosquito net and I was about to go camping.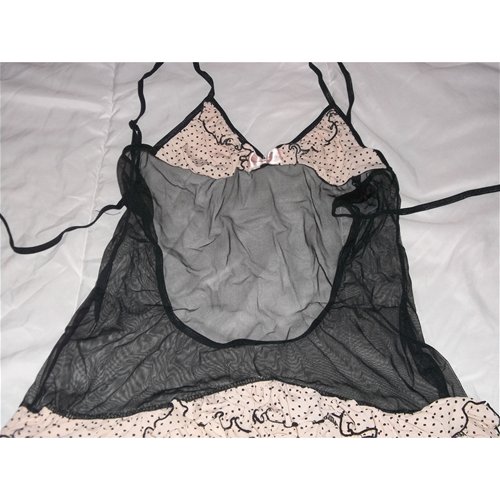 The thong is an open crotch thong, black mesh with a pink bow. It's also made with 100% Polyester. It stretches a little, but not a lot. The front is a little to small for me width wise. The part that will go in your booty crack is a little bit wider that I would like it to be.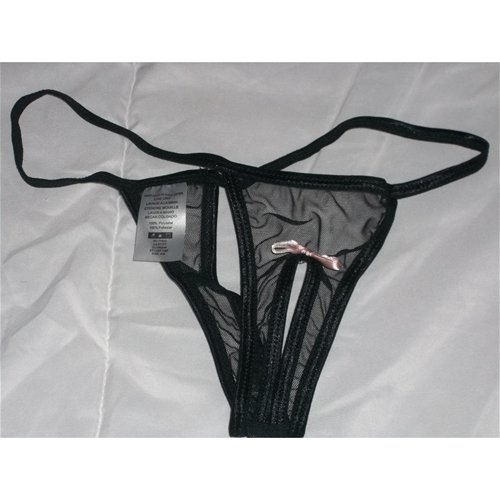 The vibrator is a dark pink. I would have liked it to the same color as the lingerie. It take's two AAA batteries, batteries not included. It's not waterproof. It has a twist button for on and off. It go's from low, medium, to high. Low is a pretty good speed. Ones you get to medium or high it gets very loud. When I say loud, I mean loud. If you are in a room with the door closed, someone will easily be able to hear you. You can have the TV on and someone can still hear the vibrator. That's how loud it is. I hate when you feel most of the vibration at the button of the toy and not at the tip, where the vibrations should be. This toy couldn't get me off. I hate the way it had my hand feeling from the vibrations. It felt like I was cutting the grass with a lawn mower. How it had my hand shaking. You can clean with wipes. It said on the box you can rinse it, but I wouldn't do that sense it didn't say it was waterproof.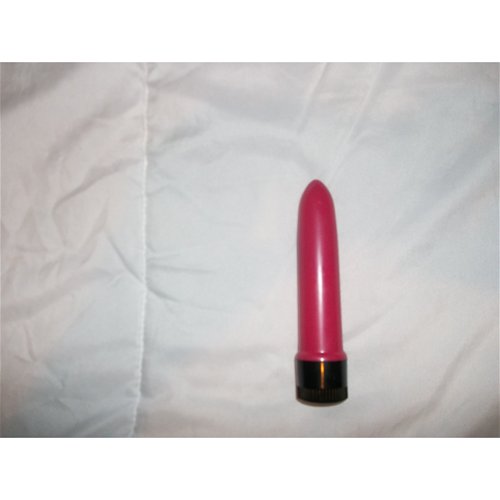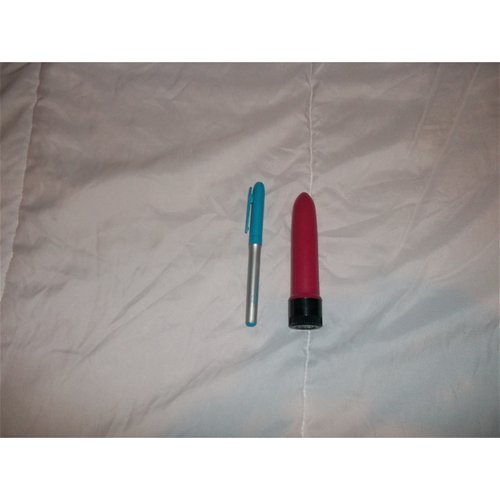 This product was provided free of charge to the reviewer. This review is in compliance with the FTC guidelines.

Thank you for viewing
Babydoll thong and toy
– babydoll and panty set review page!