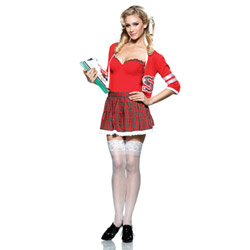 Varsity vixen costume
Costume
by Seven 'til Midnight
My Varsity Letter was an "A+"
I was a cheerleader, in high school, for the football team. When I compare my actual cheer-leading outfit next to the Varsity Vixen; the Varsity Vixen actually has much better sewing, is cuter and feels more comfortable. If you ever want to role-play the part of a cheerleader, this outfit is actually better than the real deal.
Published:
Pros:
This outfit is amazing,the detail, sewing, accessories and fabric makes this into a must buy!
Cons:
The under-wire on the teddy began to protrude.
Teddy-
This small red teddy is super unique, with its plaid accents and adorable ruffles. It is designed similarly to a swim suit, with thin shoulder straps and thin breast cups. The suit isn't cut extremely high on the thigh, and this makes it much more slimming and sexy.
*I love this teddy and the only negative thing about this is that the under-wire is beginning to poke out. This is an easy fix though, the under-wire can be reinforced with a small amount of work.*
I would compare it very much to a Marilyn look, it really does draw attention to curves.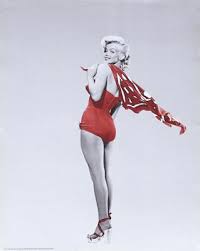 Measurements-
This teddy is 21.5 inches long, 24 inch waist,
30 inch bust (the cups could fit a B/C cup)
34 inch waist
14 inch straps (fully extended)
1.5 inch ruffles
Teddy Tag
Seven 'til Midnight
95% Polyester, 5% Spandex
Machine Wash Cold
Line Dry
Skirt-
This skirt is a short red plaid. It is easy to take it off, as it has a short Velcro strip that holds it together. The skirt is sturdy and the slit, where the Velcro closes the skirt, isn't visible. This makes the skirt OK to wear in public.
Measurements
14 inches long (about mid-thigh on me)
Ruffles occur about every inch
White lace ruffle on bottom (goes all the way around)
Jacket-
This red jacket has white lining and red buttons. The left sleeve has two, thick, white stripes (football outfit style). This jacket feels like it has a lower spandex count than the teddy's body, making it a lot less stretchy. This short and small jacket doesn't offer much warmth but it is absolutely adorable, and it emphasizes my breasts.
Measurements
Emblem- 5 inches wide, 5 inches tall
Sleeves- 15 inches long, 12 inch circumference.
Jacket Tag
Content= 95% Polyester 5% Spandex
Made in China
Machine Wash Cold
Do Not Bleach
Do Not Line Dry
Accessories-
This outfit came with two short, white, silky ribbons. These are to tie hair into two ponytails or braids. I don't have much hair, since I cut it off, but I am assuming these ribbons would look great on someone with long hair. These stockings don't come with the outfit but I thought these Leg Avenue Stockings would look wonderful paired with this outfit.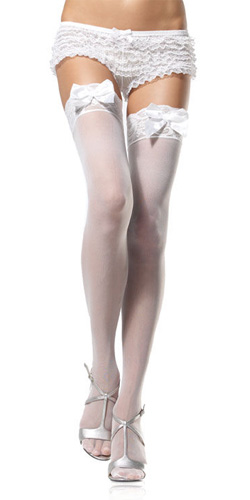 Overall-
I absolutely love
Seven 'til Midnight
it is an amazing brand with truly unique styles.
Seven 'til Midnight
and
Coquette
are my two favorite brands, and this outfit certainly lives up to my expectations. I could see this being appropriate for costume parties, for sexy role-playing, or for accessorizing other outfits.
My Sizes-
Bra Size-36C
28 size pants, medium size shirts+ clothing
Height- 5'2
Weight- 128
Official Size Chart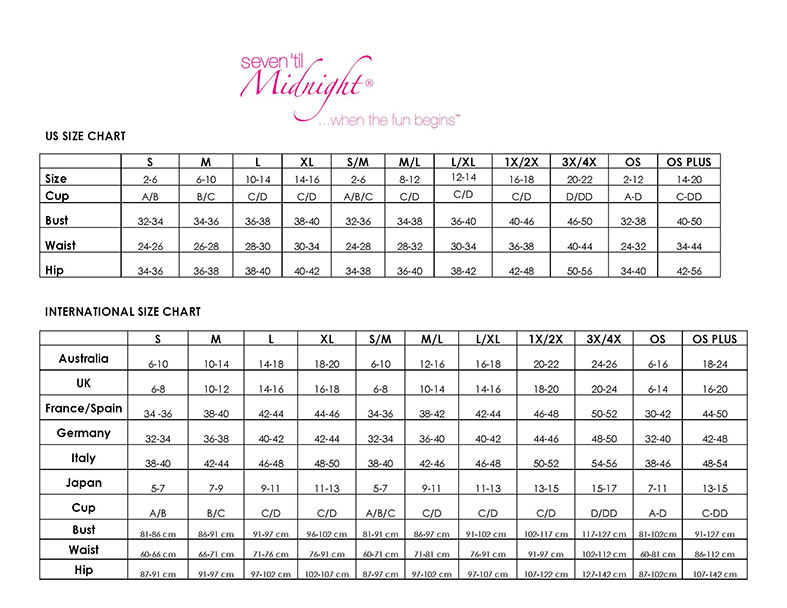 Cleaning and Care
This outfit might be a little too delicate for the wash machine. I would suggest hand washing it. This way the buttons, sequins and frills don't fall of.
Experience
I was a cheerleader, in high school, and this outfit definitely measures up to my actual cheerleading clothing. The only true different between the outfits is that the
Varsity Vixen
is a lot easier to remove, and it is a great deal sexier. The Velcro skirt, lacy bra cups, and tiny Letterman jacket make this outfit a much more "grownup" version of the classic cheerleader outfit.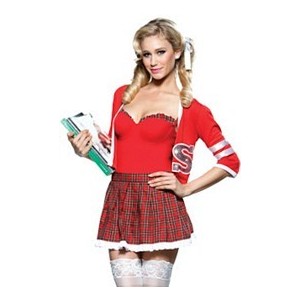 One of my favorite porn's, of all-time, is Debbie Does Dallas and I would highly recommend buying both this outfit and a copy of DebbieDoes on DVD. It would make a fun combo gift and I can't imagine not being turned on by a cheerleader, after having watched the movie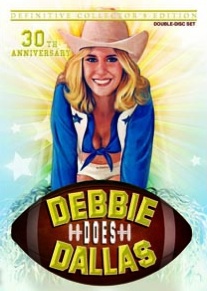 Follow-up commentary
5 months after original review
The Varsity Vixen is still an extremely adorable outfit and I love the way it fits, as well how it looks. I expected some of the sequins to fall off but they haven't yet even though I have worn this tons of times. The fabric has kept up fairly well and the only problem that I noticed was the underwire on the teddy has begun to poke out- one of the most annoying problems a bra can have!
This product was provided free of charge to the reviewer. This review is in compliance with the FTC guidelines.

Thank you for viewing
Varsity vixen costume
review page!