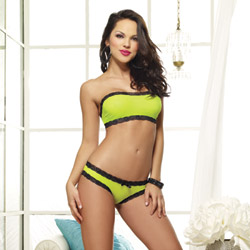 Spandex bandeau and panty set
Bra and panty set by DreamGirl
One Size Fits Most? More like Made For Small Boobs
Overall, this one didn't quite work for me, since my breasts are just too big, but those on the smaller end of the spectrum should definitely pick this up. It's pretty cheap for a bra and panty set, and is made well as all DreamGirl lingerie is. It's definitely a good set to have.
Published:
Pros:
cute, comfy, no underwire, cost effective
Cons:
too tight for me, made for women with small breasts
DreamGirl is one of my absolute favorite lingerie companies to buy from. I have tons of pieces from them, and I've always been 100% satisfied with the quality, fit, style and price. When I saw this Bandeau and Panty set, I immediately wanted it. I love bright lime and yellow shades, so I was extremely excited to see that Lime is a feature color in their collection this season. This set is adorable in the pictures, and for only $14.99, I was hooked. I was a little bit worried about the "one size fits most" sizing, but I've had good luck with OSFM panties so far, and the bra part didn't have any straps so it seemed like the set would fit. I've recently lost some weight, so that could only help.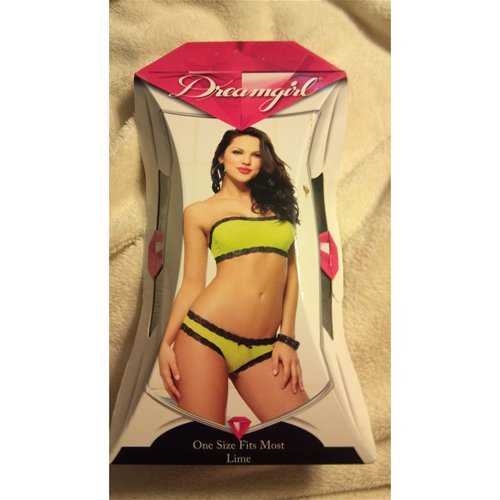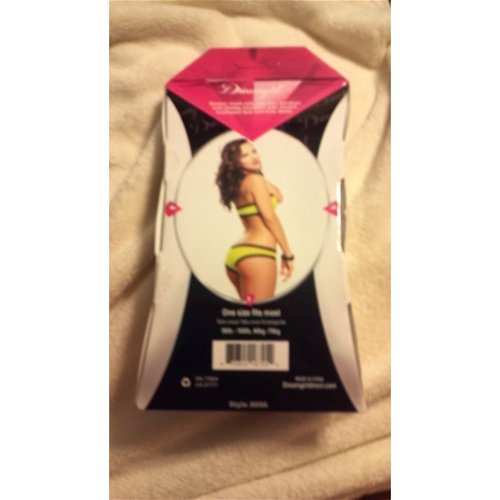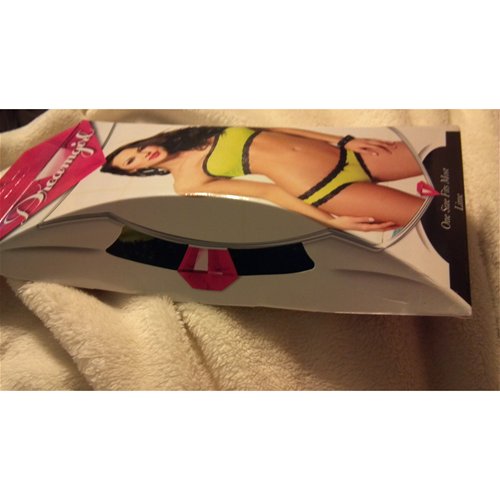 When the set arrived, it was packaged in a cute, stylish cardboard box, and the bra and panties were in plastic packaging inside. The lime colored material was made of Nylon, so it was pretty sheer and had little tiny netting that made it pretty see-through. It was incredibly well made, and there were no loose threads or seams at all. Since the material is super delicate, this set would be a hand wash/hang dry one. I wouldn't try to wash or dry it in a machine. After examining the set, I immediately tried it on, and was a little bit sad because it was awfully tight. I was able to get the bra and panties on, and the panties were relatively comfortable, but the bandeau was ridiculously tight, and totally suffocating my boobs. My boyfriend actually had to help me out of the top.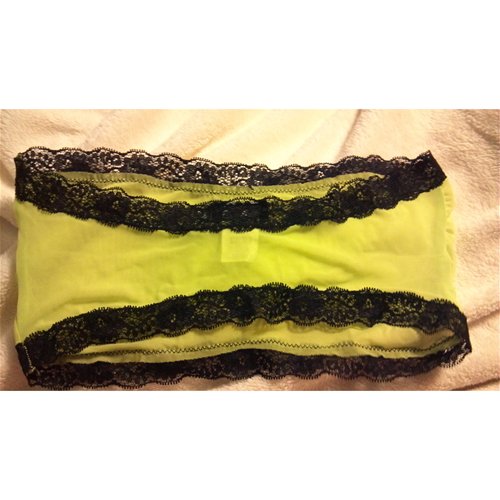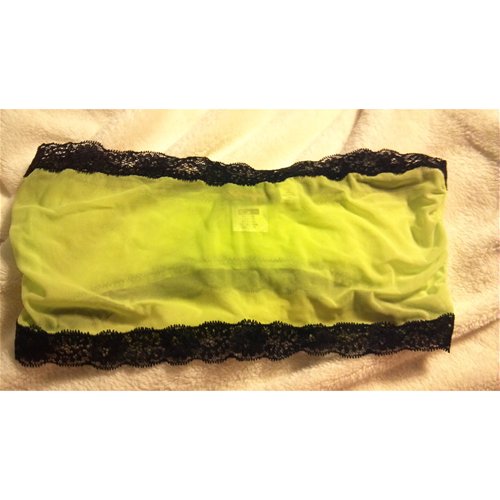 I hopped onto the EF site to check something that I hadn't previously thought of: the size chart! When I pulled up the page for the lingerie set, there was no link to a size chart. Surprise, surprise. There's only a link if you have a choice in sizing. However, I did some clicking around and found out that for DreamGirl, the One Size Fits Most size means that you should be between sizes 2 and 14, a B-C cup, 32-38 bust, 24-32 waist, 34-40 hip, and between 60 and 160 pounds. On a side note, any woman that weighs 60 pounds should be in the hospital, not shopping for lingerie! Anyway, I had found my problem! I am a size 16, and while I am within all of the measurement ranges for bust, waist and hip, there's no way in hell that I would fit into something manufactured for women with C cup breasts! I'm a DD on a good day, DDD on a bloated day. That completely explains my sizing issues. My weight is higher than the chart allows, but for this set that's not as important.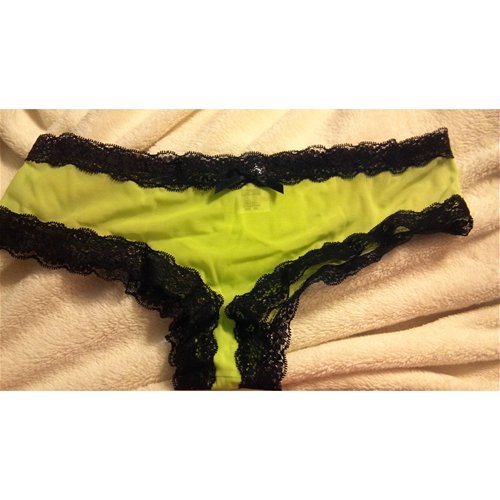 I'm not entirely sure what I'll do with the set, since I'd hate to return it. It's still adorable and I know that it will fit someone with smaller breasts a lot better. I'm planning on scheduling a breast reduction pretty soon though, so maybe I'll save it for after!
Experience
For me, the set didn't necessarily work out, but I think it would be a great buy for women who actually fit the size ranges! It's super cute, well made, and will last a long time as long as it is properly cared for and not washed or dried in a machine.
This product was provided at a discounted price in exchange for an unbiased review. This review is in compliance with the FTC guidelines.

Thank you for viewing
Spandex bandeau and panty set
– bra and panty set review page!