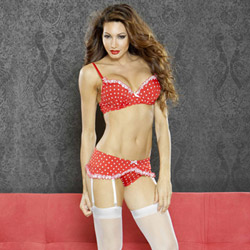 Perfect pin up bra and garter set
Bra and panty set
by Fantasy Lingerie
Perfect Under Covers
If you are secure in your body and how your partner reveres you this would make a great gift for anyone. However, I myself am not and I will never wear this for the partner, I love the fact that it came with actual panties that can be worn without fear of the string crawling up my ass crack when at work.
Published:
Pros:
Would be cute as hell on some people.
Cons:
Looks bad on some builds such as mine.
Here we have another piece in the Perfect Pin Up collection by Fantasy Lingerie, with sizes ranging from small up to 3 xs. The lovely three piece comes with bra, garter, and panties actual panties and not a g-string (now how about that). A fantastic gift to make any day special, this lovely piece of next to nothingness can be worn just like it is in the bedroom or anywhere else in the living quarters when the kids are in school and the two of you are alone.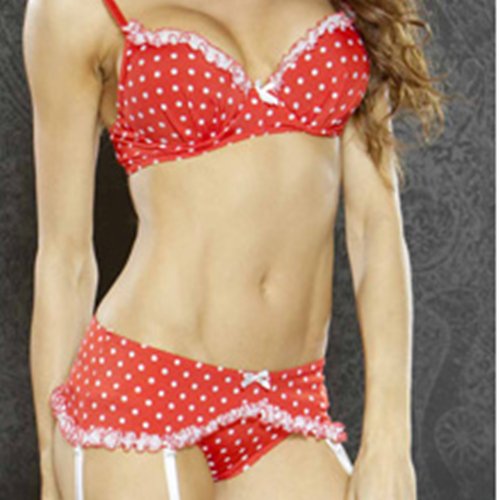 This really is sexy as hell to wear this at work, if you wear dresses or skirts. Who says that you can't look as good under the clothes and you do while at work? I've always enjoyed the times when I caught a glimpse of a garter on people like Monroe, Gable, and Davis, while watching the old movies.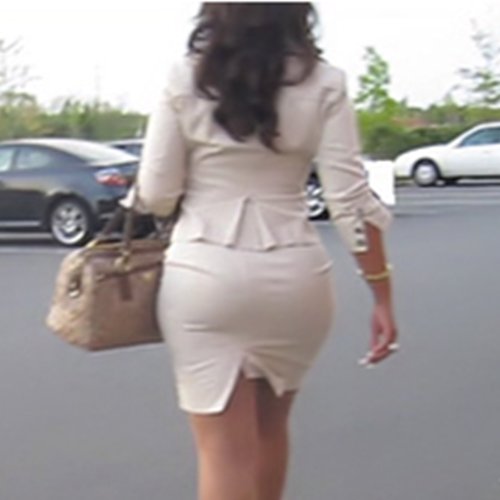 This is made of polyester and spandex just like the entire "perfect pin up" line is, so the cleanup of this piece is easy and simple you can hand wash with warm water and air dry. The material is delicate due to the material mixture so no harsh detergents, bleaching, ironing, or dryers.
This is the back and front views before it was put on.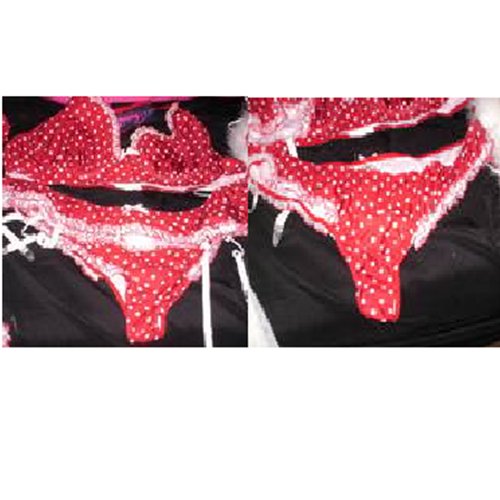 Measurements of this little beauty are:
Panties measures 18" from side to side and can be forciable streached to 25 1/2" again side to side not around so this is where math comes in at 32" and 51", these are not thongs (which is good)measures 15/8 1/2/4"and is 7" in length.
The garter holder has two clamps and one set of eyes measures 18 1/2 and is forciable streached to 27 wich comes out to 32 1/2 and 54". The niddle is 2", sides are 4", back measures the same except the clamp area which is 3". These areas streach also which when tied to hosery can streach to 4/8/and 6".
The bra has three eyes and one set of hooks it measures 19" of nearest hook, 19" middle and fatherst hooks also measured 19" which I found to be odd, forciable streaching is 25 1/2" it would measure 38 going all the way round forcing it to streach is 51". The breast is 7" in length and 9" across the cup of the wearers breast would depend on the streach of the bust part.
Warning!!! The next few pictures are pretty bad, so if you want to stop reading here, then th and the butt at would be fine with me. For those of you who are brave enough to look I had the same reaction when I saw the pictures myself.
After the pieces were put on, not sexy at all, but I will be keeping the outfit because being a woman of my size it's hard to find cute panties let alone a bra that fits "decently" I even had to cut the padding out because I can't stand any bras with it, unless it would happen to be just in the bottom for lift. So if you don't like it for one purpose then you can always use it for another.
Taking a "Massive one" for the team, here's the front view and yes I'm holding my gut in.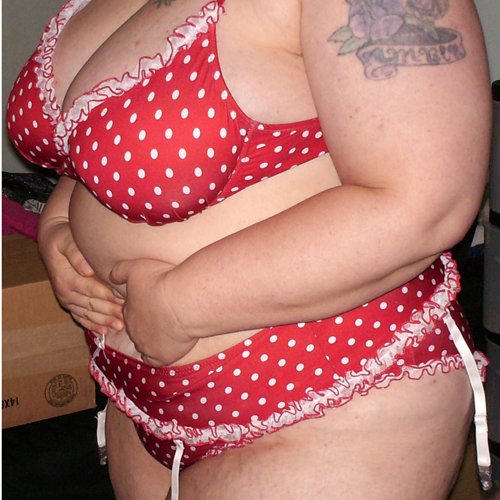 This is my side view.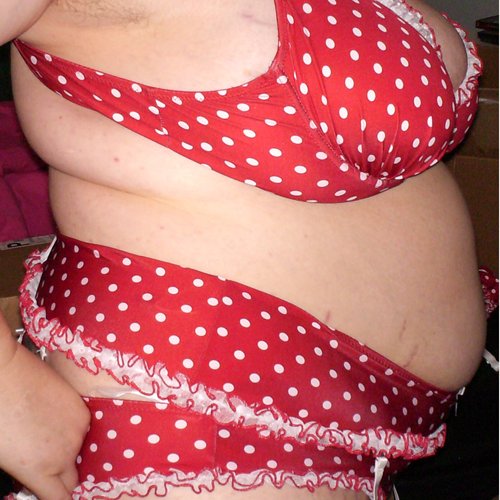 Finally the back view, I am so sorry for torturing you guys like this but I feel that it had to be done.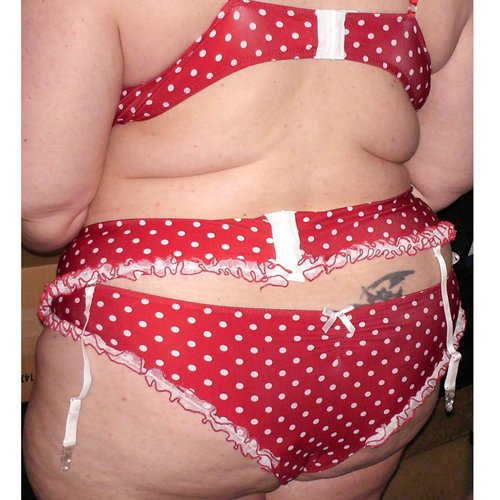 Follow-up commentary
2 months after original review
Overall this outfit needs to be for women who are in great shape (in my opinion), not quite model perfect. Even for those of us who are a few extra or even a lot extra pounds we can still look good in this (if) we're secure in how this fits. I will still wear this just under the clothes for a regular underwear set.
This product was provided at a discounted price in exchange for an unbiased review. This review is in compliance with the FTC guidelines.
Thank you for viewing
Perfect pin up bra and garter set
– bra and panty set review page!