The black dress that will have you stepping out in confidence!
This black dress is comfortable, beautiful, simple, elegant, and body forgiving all in one! It is by far the most flattering dress I own. For the price you have a dress that you can wear multiple ways and for numerous occasions and it will leave you as though you can catch any room you step in on fire! I highly recommend it to all body types and sizes because everyone wearing this will rock it in confidence due to the flattering design!
Published:
Pros:
Thin material for summer, flattering, multifunctional, great quality
Cons:
the only think I can think is it can show some body imperfections but I guess nothing is perfect
Spending days debating on what black dress to get I finally decided on this one. After reading Ms. N's amazing review on it, I knew this had to be the one!

Being the first thing I took out of my much anticipated package, I took it out of the clear plastic bag it was stored in for protection and fell in lingerie love with it! Checking it out from top to bottom for any flaws, and not finding any, I was curious on how it would look on me. So running past my children into the bedroom I went to try it on praying I would love it on me as much as I did off, and to my great suprise I did!

Let me describe and explain to you why this dress is so awesome, and hopefully by the time I'm done my review will help make your decision easier on whether to purchase this or not!

Being 90% polyester and 10% spandex you would think that this dress wouldn't work well for the hot summer months as polyester tends to hold in the heat but thats not the case with this! It has a light, flimsy, feel to it and when paired with the soft,silky texture it leaves the feeling as though you have nothing on! With no transperancey to the material there is no worries about private areas being exposed in public which I'm sure everyone agrees is extremely important. I wore this on one of our already 80 degree days and was so comfortable that I came to the conclusion that it was going to be a huge staple in my summer wardrobe.

The design to this dress is simple with just a small touch of flare to make it elegant. It can be worn dressed up or down, hiked up and out to the club or at its longest and out to dinner..definitely multi funtional! The top is listed as a boatneck sleeveless with the right side thats meant to sit off from your shoulder. You may wear it this way or you can try to wear it with both sleeves up creating a cowlneck design. Whether off the shoulder or both on, the chest area is loose all the way down to the waist area. From the waist down is form fitting with ruching.On the left side of the dress there is a small soft black (like the dress)ruffle that runs down it starting at the waist and going down to past your hip. The back of the dress is plain with no added features besides instead of the hem being cut straight across it is more rounded.

I was planning on adding in my usual measurements of the garment but apparently one of my children decided to play Mr. Fix it and run off with the tape measure so I'm going to have to try to describe it. I am 5'5" and this dress at the longest to where it should be goes to about an inch and a half above my knees. Although personally I prefer pulling it up higher which adds more ruching around the waist area leaving the illusion that I'm thinner! I had ordered this dress in an XLG with Dreamgirls sizing being as follows:
Cup Bust (in) Waist (in) Hip (in) Inseam (in) Rise (in) Weight (lb)
Small 2 - 6 A - B 32 - 34 24 - 26 34 - 36 34½ 7 - 7½ 90 - 120
Medium 6 - 10 B - C 34 - 36 26 - 28 36 - 38 35 7½ - 8 120 - 140
Large 10 - 14 C - D 36 - 38 28 - 32 38 - 40 35½ 8 - 8½ 140 - 150
Sm/Med 2 - 8 A - B 32 - 34 24 - 26 34 - 36 35 7½ - 8 90 - 130
Med/Lg 8 - 14 B - C 36 - 38 28 - 32 38 - 40 35½ 8 - 8½ 130 - 160
1X/2X 16 - 18 D - DD 40 - 48 36 - 40 42 - 48 36½ 9 - 9½ 165 - 225
This dress fits me perfectly at 160lbs, size 10-12, without being so tight I'm left feeling squished and self conscious. With the material being partly spandex there is alot stretch in this dress leaving a wide range of sizes being able to fit and wear this dress comfortably.
Experience
It is recommended to hand wash in cool water and to air dry for a longer life span of this dress.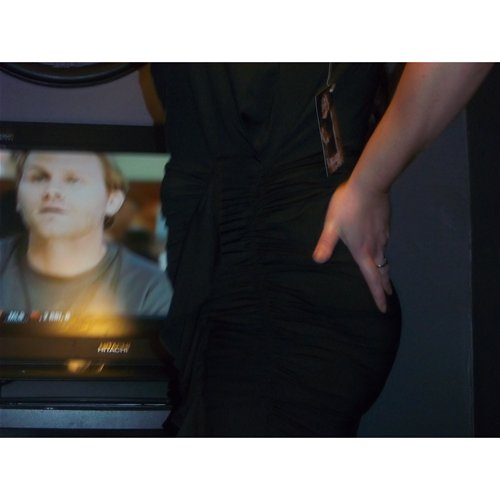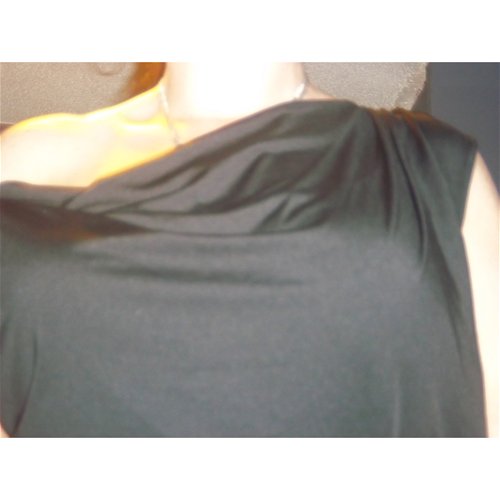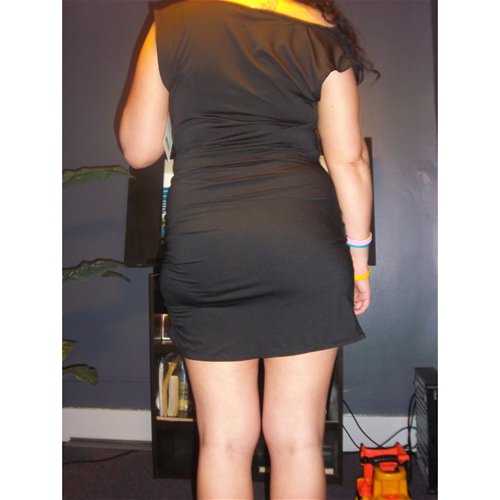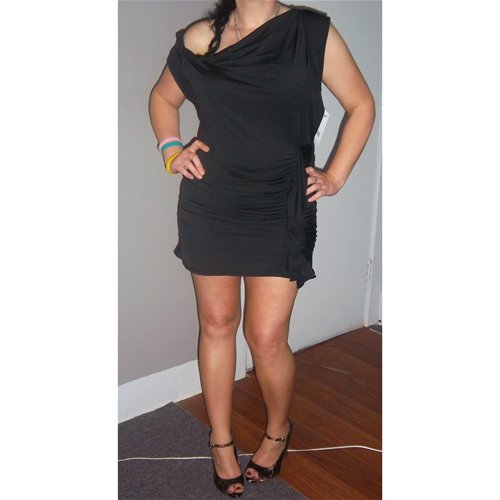 Follow-up commentary
14 days after original review
I still love this black dressed and am still amazed at how comfortable it is! As I had mentioned it is going to be a staple in my summer wardrobe, I have already worn it a few times and am also still impressed with how versatile it is! It can be dressed up or down, paired with things, and it changes the look everytime! Well worth every dollar, nickel, and penny you spend on it!
This product was provided at a discounted price in exchange for an unbiased review. This review is in compliance with the FTC guidelines.

Forum
| Discussion | Posts | Last Update |
| --- | --- | --- |
| Nice | 1 | |
Thank you for viewing
Stepping out little black dress
review page!