The rubix cube of lingerie
This set would look absolutely stunning on someone that has the perfect boobs like the model on the product page. But for anyone that needs support, you are out of luck. I would not recommend this to anyone.
Published:
Pros:
• Sizing is good
• Price
• Good material
Cons:
• Difficulty putting it on
• Need full boobs that do not need support
• DVD is a waste
The V-string Teddy and "Maximizing G Spot Pleasure" DVD is brought to us by DreamGirl. It has a sexy look and feel to it that will accentuate all your curves. Provided you have them!
This is from the infamous "One size fits most" concept. Fitting 90lbs - 160lbs, (40kg - 70kg) and in my option that is totally off. The only way this is going to look sexy on anyone's breasts is if they already have a nice supply, maybe a perfectly round and firm B cup or higher. Not a sagging B cup like me. My measurements are 36" - 26" - 36". I have a drooping B cup; I usually wear size 5 or 6 panties, depending on the brand. And I weigh 125ish. This piece fit all my curves, until it got to my breasts where it just laid them flatter.
I guarantee that the model in the picture was standing still or had them taped. If not, every time she shifted or moved the straps on the breasts would slide right off. This might be a good set for someone that is just going to use it for pictures, but realistically, you won't be able to move without it popping off your breasts. And as for support, no chance.
The material is a sexy lacey look made from 90% Polyester and 10% spandex. Care instructions are as follows: Hand wash cold and hang dry. Do not soak or bleach.
The DVD included is "Maximizing G Spot Pleasure". Description: The enlightening program guides you through the fascinating history of G spot pleasures to the dramatic demonstration of G spot orgasms. Dr. Lori Buckley provides an easy-to-follow diagram of the female sexual anatomy including detailed instructions on G spot location. Three couples demonstrate G spot arousal techniques, best positions for enhance stimulation and numerous toys to enhance arousal.
Running time Approx. 45 minutes, English and Spanish translations.
This DVD is repetitive and is a 1 star rating in itself. Unless you have absolutely no knowledge of the G spot, then maybe it might be helpful. But if you are looking for instruction, there are more educative ones on YouTube.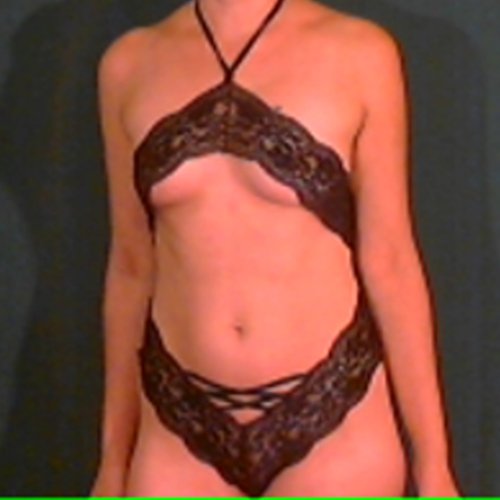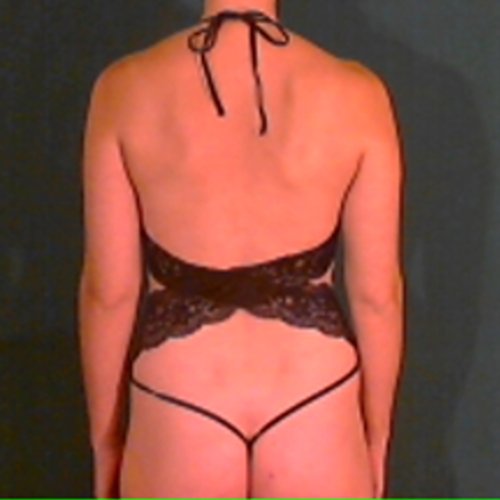 Experience
Honestly, I really feel as if I lost IQ points just trying to figure this one out. It comes in this little pile of lace and you have to maneuver it over yourself while trying to make it stay where you put it. I will literally never do it again. It just wasn't worth the effort for something that didn't even look good!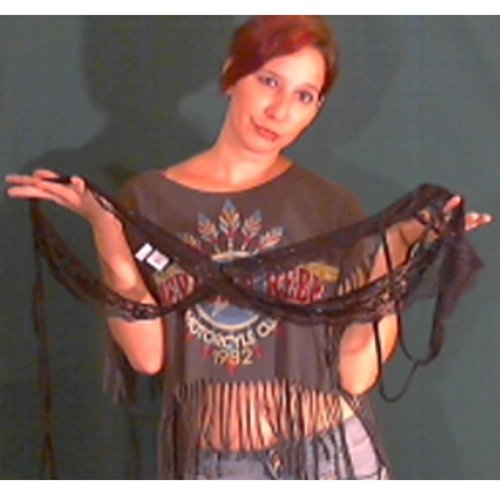 Follow-up commentary
2 months after original review
I made the mistake of giving this another attempt. If I thought it was annoyingly difficult to put on before, I shouldn't have tried it after drinking a couple of glasses of wine.

Honestly, it is like ordering that one toy that you have wanted for months, waiting for it to be shipped to you, finally receiving it and having to wait until you are alone to use it. You open the box and clean it and start to go at it, and then you realize that it was not worth the wait. You could have had the same experience screwing the wall. Except with this. You take all your time trying to put it on, and then after you have figured it out you realize that it really doesn't look all that good. And to top it off, the only way it stays in place is by not moving a single muscle. If I so much as blink, my boobs slip out. I suppose with this set, super glue and an instruction manual might work.
This product was provided free of charge to the reviewer. This review is in compliance with the FTC guidelines.

Thank you for viewing
Teddy and dvd
review page!