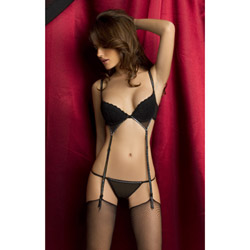 Tres Sexy bra, thong and thigh highs
Bra and panty set
by Oh La La Cheri
Tres it sexy? Yes, yes it is!
The overall sturdiness of this set seems to begood. The straps are pretty thin but they don't appear to be to flimsy. I would recommend hand washing this product and leaving it to air dry if at all possible to keep the black from fading.
If you do not have the time to hand wash this item I would at least put it in a lingerie bag.
(You wouldn't want to ruin the pretty sequins!)

I really like this set and think it is a great addition to my lingerie collection
Published:
Pros
Sequins.
Sparkle.
Flatters smaller chested women.
Sexy design.
Cons
May not fit larger chested women.
I have to admit I wasn't sure if I was going to like this bra and thong set or not, but when it got here I instantly fell in love with it. For me this set is pretty much perfect and if I am ever able to find a flaw with it, I bet it would be something I could fix!
My first thoughts when my package arrived in the mail and I opened up the little brown box where
"Wow that looks tiny in that packaging." I unwrapped it quickly, but gently and laid it out across my bed to get a better look. I was surprised to see how sparkly it looked! I wasn't expecting something so pretty!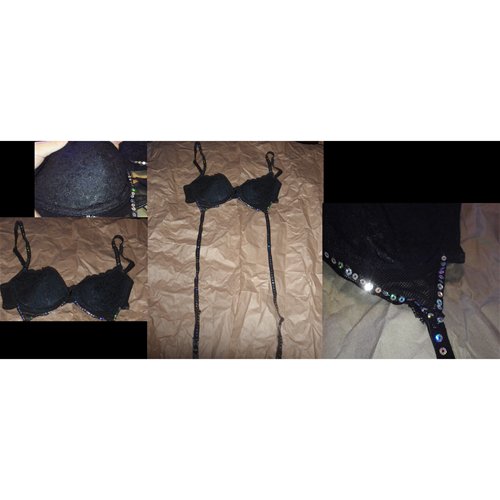 I tried on the top to see how it fit, it looked so tiny that I wasn't sure if it was going to work for my breasts or not. I'm around a 34-36 B depending on the bra maker and thankfully the bra still fit me well.
I'm not sure if I would recommend this set to anyone with much larger then a B cup though, since this bra doesn't have much support and the cups are rather small.
The bra does not have any push up or padding of any kind in it at all, but it is still very flattering for women that do not have larger breasts. I think this is just such a cute set that it would look good on anyone that could manage to fit in it. Especially smaller chested women!
Measured from side to side the bra measures out at 26" inches. This is when it is not stretched out at all
When it is stretched out to its maximum it measures out at 34 ½" inches.
To give you an estimated cup size I measured from the top of the bra (where the straps begin) to the bottom of the bra(where the under wire is) and it measured out at 5" inches.
I took another measurement of the bra cup(in the direct middle of the bra) from top to bottom and it measures out at 4 ½" inches.
From under wire to under wire on the bra measures out at 6 ½" inches (this is the width)
Note: The garter attachments are attached to the bra.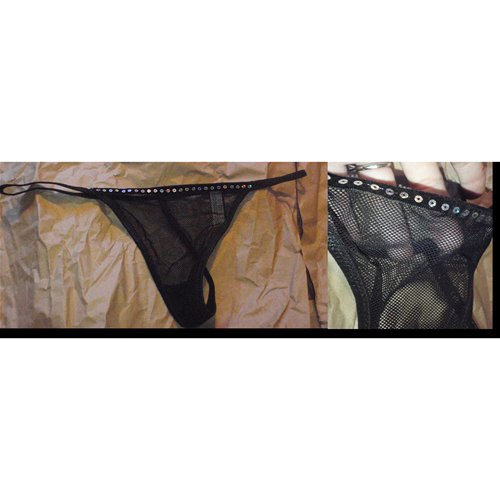 Next I was curious to see how the thong fit(panties are the trickiest part of one size fits most items)
After it was on I looked in the mirror and thought "Wow. That actually fits really well!"
The thong that comes with this set is actually larger then most. Not larger in the sense that the size is bigger. But larger meaning more front coverage, which I was happy to see.
At the thickest part of the thong it measures out at 6 ½" inches from side to side, most of the panties that come with things seem to only measures out at about 4 ½" to 5" inches. So I thought that was a major plus.
If you where to lay this thong on a bed and measures it from right to left it would measures out at 13 ½" inches from side to side. This is with the thong not being stretched out at all.
The material of the thong is 95% polyester and 5% spandex. The spandex is the stretchy part which makes this thong able to fit a wider variety of people. I stretched out the thong as far as I could without being afraid of damage and it measured out at 18 ½" inches from side to side.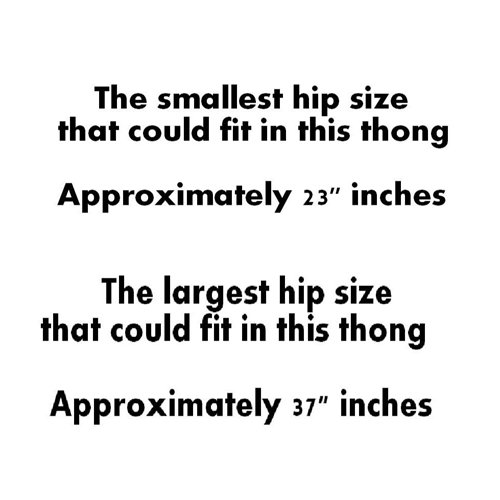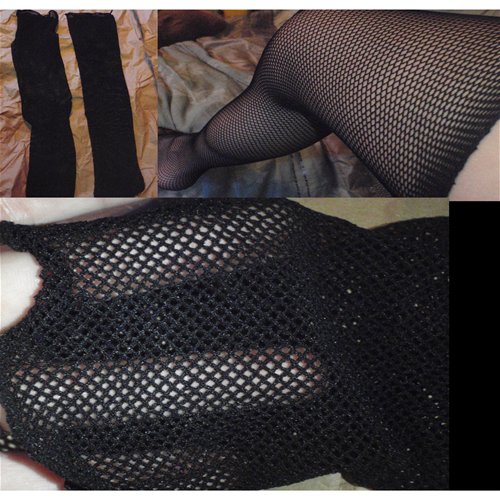 The thigh highs of this set are rather short and don't come up quite as high as most thigh highs do on me.
My legs are about 34 inches long(that's two inches short of 3 ft) and these thigh highs only come up my legs about 26" inches. Most thigh highs come up to about 28 ½" inches on my leg, so as you can see they are shorter then most.
Note: When the stockings are not stretched out at all they measures at 18" inches top to bottom.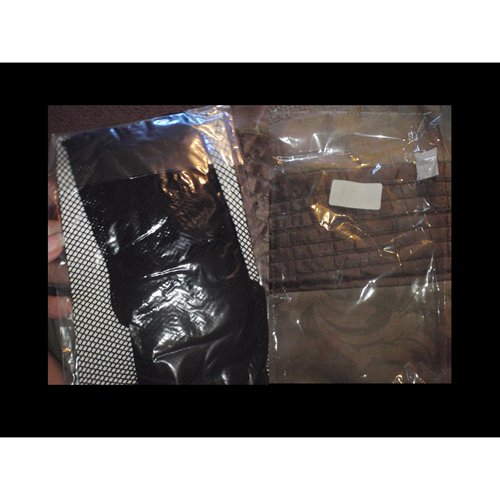 The packaging of this product isn't really anything that is worth saving, just cheap, clear plastic baggies. There are actually two different baggies that come with this set. One for the bra and thong and then another for the thigh highs.
Experience
My experience with this set has been good. I love the lace pattern on the bra and the cute little mesh thong!
The mesh thigh highs may be a little shorter then I would usually like, but they still fit me fine.
As far as everything else goes I haven't found any flaws with this piece yet and I cannot wait to show this set off to my man!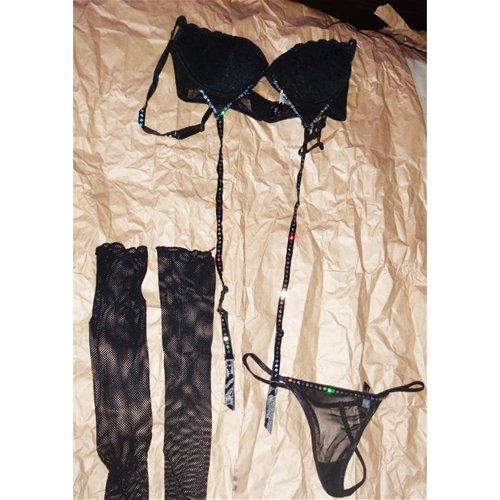 This product was provided free of charge to the reviewer. This review is in compliance with the FTC guidelines.
Thank you for viewing
Tres Sexy bra, thong and thigh highs
– bra and panty set review page!