Two tights. One tights. Black tights. Blue tights... something's fishy!
I made two orders for the navy blue tights... and got two completely different pairs. One black and one navy blue. So this is my make-shift review of the two of them. :) Oh, and I recommend them, despite the confusion.
Published:
Pros:
BLACK - Everything
BLUE - Sturdy, Durable
Cons:
Two orders - Two different tights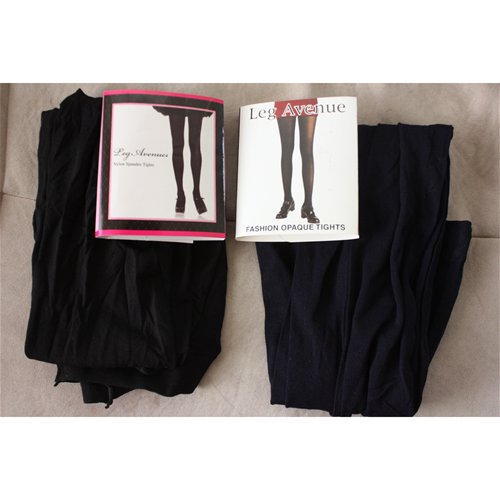 Something doesn't add up?! Is this some kind of trick?
Ok so here is the deal. I have to wear black, nude, or navy blue tights to work. So when I saw EF had tights, I was stoked! Then I quickly realized there were only navy blue, opaque and brown options. No black. But black is pretty much all I wear. I caved though, seeing as the navy blue were on sale, I thought "Why not?" and I ordered them.
When I received them (my so called navy blue tights), to my joyous surprise.. they were actually black! WHAT! They were amazing too! So tenderly soft, stretchy, comfortable. They were almost in-between nylons and a tights. They didn't feel like the tights you wore as a kid - you know, itchy, thick and heavy. They were about to be my go to favorite tights! I was thrilled!
I was sooooo thrilled, that I decided to buy some more. So, a week later I ordered another pair. The same style (navy blue) and everything. The style # was 7666. I even checked the order to make sure I was getting the same pair.
Then when the second pair arrived, they were actually the navy blue tights. Shoot! I was really hoping for the pair I just had got in the mail! Why did this happen? It's a mystery.
Basically, I have no idea, but it did. So, maybe you can test your luck too and order the navy blue but actually get black! So for my review, I am going to do a little of both, but the pictures are with the black. I know it is a bit tricky, just message me if you have questions.
Packaging:
NAVY BLUE: Packaging is kinda cheesy. (see above) Looks like the 80's. Made in Taiwan
BLACK: The newest version of Leg Avenue packaging. Is is the striped pink packaging (similar to Victoria Secret). Made in China
Care/ Maintenance:
BOTH: Hand wash warm only, non-chlorine bleach, drip dry and do not iron.
From experience, I only wash my tights in the sink with mild soap, and they seem to last longer. I am doing this with these as well. I've only washed the black, and they are still in good condition.
Design/Shape/Size:
NAVY BLUE: One Size (40-73kgs) - not sure?
BLACK: One Size (90-160lbs)
I am 125lbs and 5'4. I typically wear a dress/pant size of 4-6. That being said, both pairs fit me just fine. I think that they are right on as far as sizing. (Might be too tight on a XL)
As for the design description, tights are tights. There isn't much more to them. They both have about a 1 inch waist band that feels sturdy and long lasting. The toes are NOT reinforced, but still feel strong. I can't imagine how these would run. There is no seams down the legs, just the two seams on the top portion. Both seams are down the center, one in the front (crotch) the other in the back (butt crack). The tights feel strong and feel like they will last.
Material/Texture:
Material: Nylon 80%, Spandex 20%
Not exactly sure how the material can be the same, since the black pair is so soft and comfortable and the navy blue is more thick and rough. The black is almost silky, it is so smooth. The navy blue is more like socks as far as texture.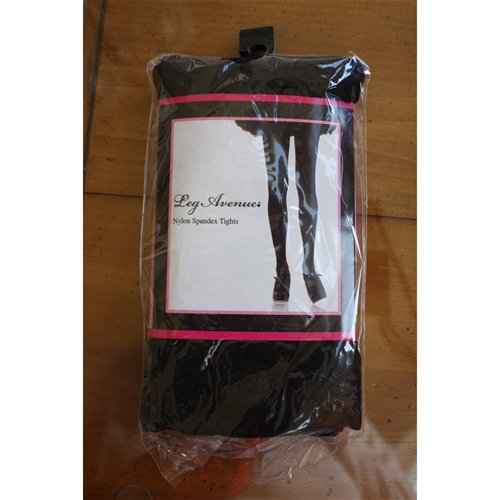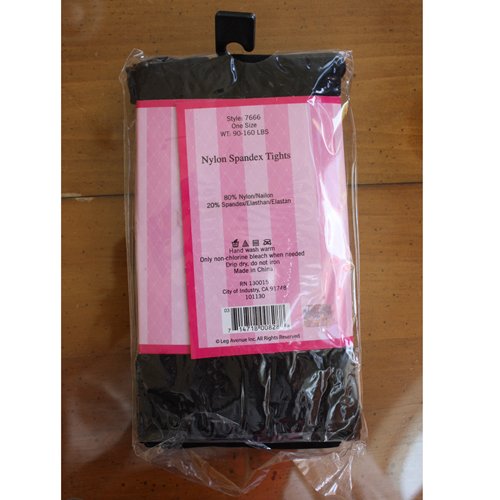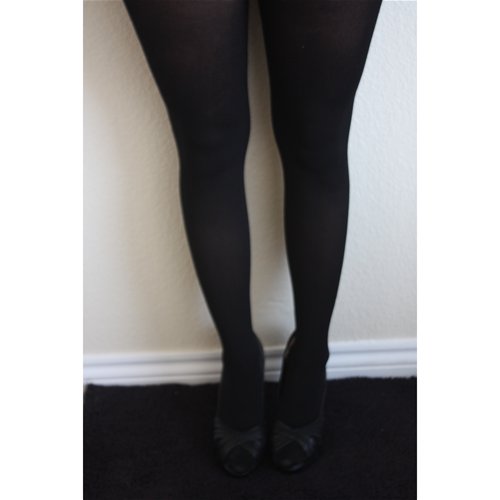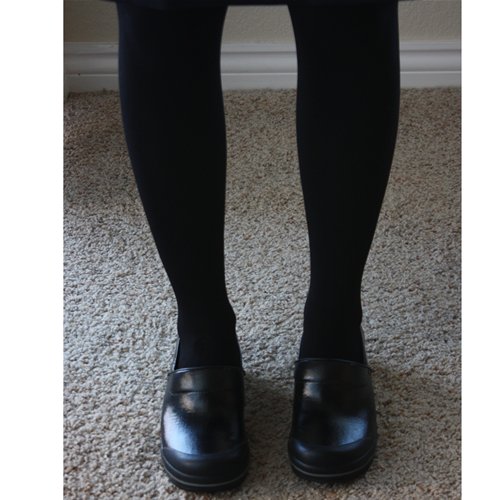 Follow-up commentary
2 months after original review
I've worn the black pair over a dozen times! I think they are made well. The last time I wore them, I noticed that there was a small hole in the leg though. I am not sure how long it has been there, but probably not long, since I wear them a lot. The hole is high enough I can cover it with my skirt, so I am going to continue to wear them! It's interesting because of the thicker fabric, a hole in these doesn't spread like a run in nylons do. Very sturdy!
This content is the opinion of the submitting contributor and is not endorsed by EdenFantasys.com

Thank you for viewing
Fashion tights
review page!