Jewels you can play with.
The climax jewels are a cute vibrator, for someone one a budget. It is also perfect for someone wanting to add something new to their collection. I have to admit I do see room for improvement, but it is not all bad. It runs on 1 C sized battery. It does pack a decent punch. It is cute and fully waterproof. You can use it alone, with a partner or paired up with your favorite dildo.
Published:
Pros:
Price, Waterproof, Colorful, Near silent, Pinpoint stimulation,
Cons:
Not strong enough, Runs on C batteries,
Climax jewels is a cute little vibrator, and it is easy on the pockets. You do not have to worry about spending an arm and a leg to try and get off. The reasonable price is one of the real reasons I ordered this, and I have to admit I was not disappointed, but I did clearly see room for improvement.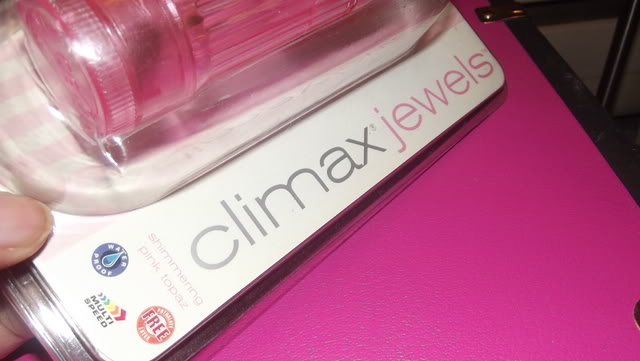 Casing?
The casing that the jewel comes in is a clear package, so you can see the toy without even opening up the casing. This may not be ideal when wanting to give it to someone. It would be best to give this out at a bridal party, or any type of adult setting. It does have some writing on it, such as the name of the item. The back as more information such as,
-Multispeed
-Powerful Vibrations
-Travel friendly
-Angled tip
sleek and quiet
-Waterproof
It does have some instructions on it, but the instructions are that of common sense. It tells you how to remove the cap so that you can place batteries inside. When you open the case, you will notice that the toy itself is actually sitting on a little shelf inside of the package. This is something I've never seen before. The paper insert with information on it can be removed if you decided you do not want it. The case is reusable, so you can use it as storage, or toss it.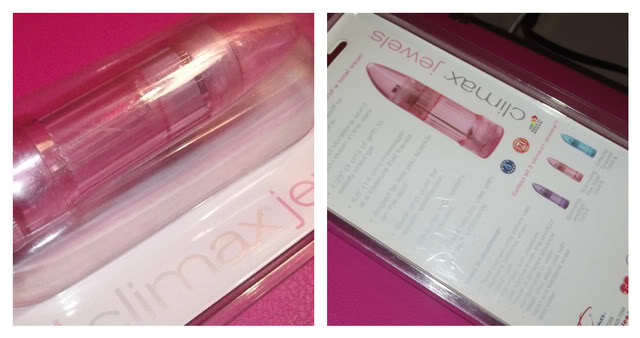 What's it made of?
The climax jewels is made of plastic, and plastic is Food-grade material, Hypo-allergenic, Latex free, and Phthalates free. Plastic is perfect for anyone who has an allergy to latex, or silicone. Plastic is Non-porous and phthalate-free. You do not have to use a condom if you are planning on sharing, being it does not hold on to germs like jelly or other porous materials. I'd still recommend using a condom with sharing this between partners. You can use plastic with any water, oil, or silicone based lubes. When washing you can wash it with water and mild soap, or you can use your favorite toy cleaner. The jewel is waterproof, so you can fully submerge it if you like.
What about the vibrations? shape? and size?
The climax jewel says it has multiple settings. Personally speaking I'd say it only has one setting. It is run by one C sized battery. It has a turn dial to operate it. Twisting the bottom right will turn it on, and twisting it left will turn it off. If, you continue to keep turning it left you will unscrew the bottom. The vibrations are mainly focused at the tip of the toy, although you can feel the vibrations throughout the handle. The tip of the jewels comes to a pointed tip. This is perfect for pinpoint stimulation. The vibrations are strong, but not as strong as you would think for an item running on a C batteries. The jewels has an Length: 5 ½ Inch insertable length: 4 ½ inch Circumference: 4 Inches Diameter:1 ¼ inch. It is not that large of a toy. The size makes it perfect when using it during sexual penetration, or paired up with another toy. The tip that comes in contact with your clit does not have texture, but the handle does. This makes gripping it when used with lube easier.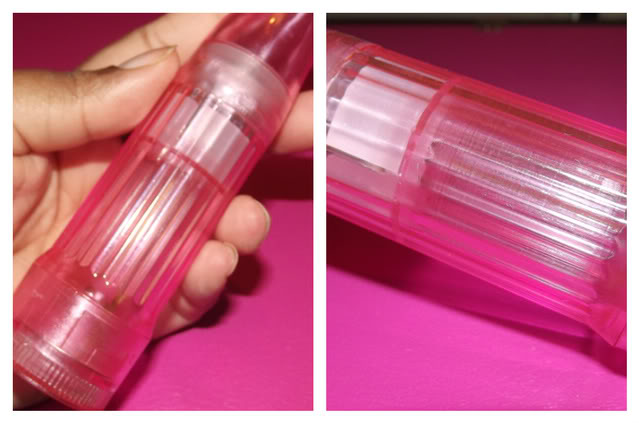 Experience
Can you use this anally? How about vaginal penetration?
No, the climax jewel cannot be used anally. It does not have a base nor is it long enough. You can use the climax jewel to stimulate the sensitive areas around the anus, but you should not or try to insert it. You can insert the climax jewels into the vagina; you will not get much out of it when used internally. This is why it is better for just clitoral use.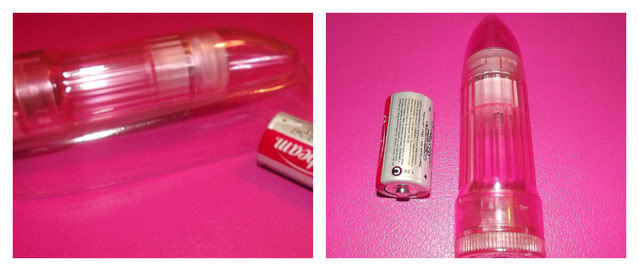 How about storing it?
You can store the jewels just about anywhere. You can place it into your top drawer, or in your favorite toy box. You can keep it in the case it comes in. You place it just about anywhere, and it will not interact with other materials. When traveling you can place it into your bag or carry-on luggage. You do not have to worry about it setting off any security alarms. You cannot place it in conspicuous view; someone will notice what it is.
How about the sound?
Surprisingly the climax jewel is not that loud. You could maybe hear a light buzzing from under the covers, but you would not hear it through a closed door. When using it in the water, you do not hear it at all. I notice that when used in water the vibrations are a little weaker. This can be a problem for some people but not all people.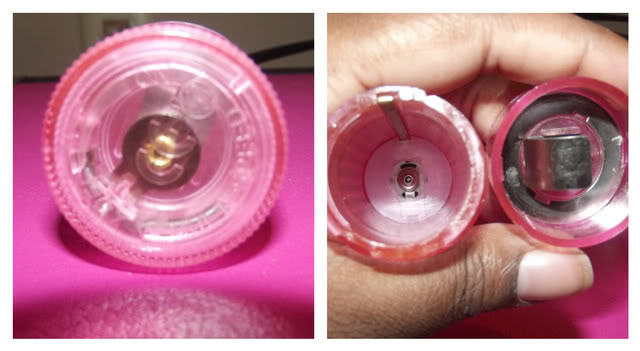 Miss Nessa how did you enjoy it?
Well, I did like it. I'm not going to say I was in love with it, but I did enjoy it. I used it a handful of times as a warm up toy. It did get me off a couple of times, but not each time I used it. I wish it would have. I wanted this to be one of the toys I just fell in love with. I used it alone a few time, and once with my boyfriend. When I used it alone, I found the angled head to be a little frustrating. I had to keep moving it around to find the spot I wanted it to hit. This kind of made me a little annoyed. When using it with my boyfriend. I found that this was also something that annoyed him. The angled head caused some poking to my boyfriend, which made him upset. Ha-ha. He normally likes for me to include my toys, but this was the least of his favorites. I personally would not recommend this toy as someone's only toy, but I do think it makes a terrific warm up toy, or a first toy for someone just learning what they like.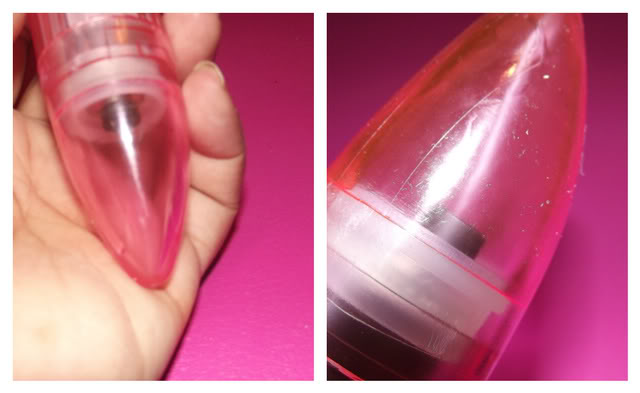 This content is the opinion of the submitting contributor and is not endorsed by EdenFantasys.com

Thank you for viewing
Climax jewels
– traditional vibrator review page!