Less Than Impressed.
The Flex is great for a beginner who is interested in DP (double penetration). It can be used with just the dildo, as the alien finger (anal arm) can be moved out of the way. The vibrations for the bullet are diminished by the silicone, to nearly non-existent. The bullet can be used by itself externally. It does pack a bit of a punch, but not enough for this reviewer to get off. I wanted to love the Flex, but I just couldn't.
Published:
Pros:
Great for beginners, Vibe can be used by itself, Sterilizable
Cons:
May be too slim for Size Queens or Kings, Vibrations can't be felt when in use, Bullet can get stuck
Uses:
The Flex's primary goal is for DP (double penetration). If you don't know what that means, it means to penetrate both the vagina and the anus, simultaneously. If you don't feel like having an alien finger in your butt, don't worry, you can bend it out of the way. The anal arm is quite flexible. You can bend the it out of the way to use the dildo anally as well. For the ladies, regardless of you which hole you want to stick the dildo in, you can use the alien finger to stimulate your clit or for some lip action. Either way, you get a small anal probe and dildo all in one. Now onto the vibe. With a healthy dollop of lube, you can stick Tantus' standard bullet in the provided hole. If the vibrations in the toy aren't strong enough for you, you can use it externally as well. That means on the clit, perineum, scrotum, the area surrounding the anus. The choice is yours. Just don't penetrate an orifice with the bullet. Otherwise you could be having a mortifying conversation with an ER doctor.
DO NOT USE WITH SILICONE LUBE!!! IT MAY DAMAGE THE TOY!!! If you're hell bent on it, make sure to spot test on an area that isn't insertable. (YOU CAN use silicone lube on JUST the BULLET.)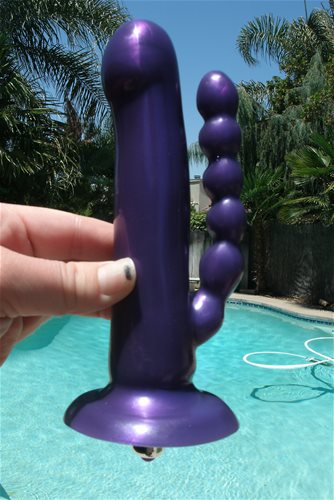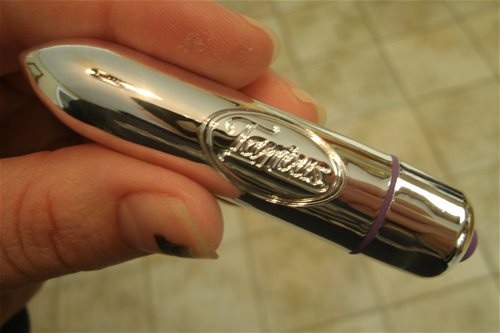 Material/Texture:
The Flex is made from Tantus' 100% premium silicone. It's completely sterilizable and rates a 10 on the
Eden Safety Scale
. Tantus' standard bullet is made from plastic. Another great material that rates an 8 on the
Eden Safety Scale
. The silicone doesn't have much squish to it. The dildo portion is quite stiff. It can be bent, but it requires some strength. The alien finger, on the other hand, is super flexible. You can sit there and flick it for a giggle, if you want. I know I did. The base does have some flex to it, but not much. The bullet is silver and smooth, with the Tantus logo pressed into one side. The end of it has the button that is made of purple rubber. There is a purple o-ring that makes the bullet waterproof.
The dildo is completely smooth, while the alien finger is composed of 6 beads of silicone. In the base is a hole that's intended for the bullet. Inside are grips that hold on to the bullet. These can be tricky because too much lube, you can shoot the bullet out by squeezing the bottom the toy. Not enough and you end up messing with it for 10 minutes trying to get it out. Or end up breaking the bullet.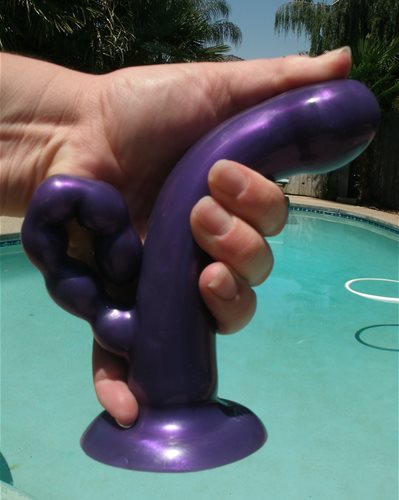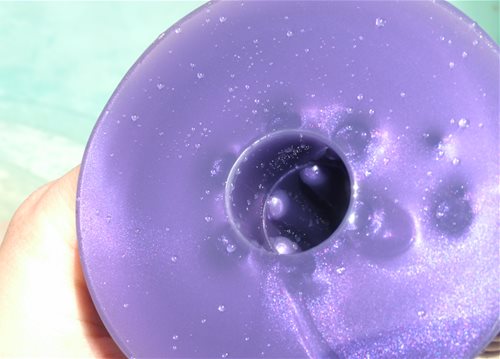 Design/Shape/Size:
The design of the Flex is purely function. The side of both the dildo and the anal arm are geared towards a beginner or intermediate player. I'm a bit of a size queen and an intermediate anal player. Neither the dildo or alien finger satisfied me. So keep the dimensions in mind, when thinking about giving this toy a try. The alien finger comes off of the side of the dildo. The design makes it so that where it connects, the toy stops at your perineum. So regardless of how much you can take otherwise, the design stops you short. The bullet is your standard sized bullet. I wouldn't recommend trading out the bullet for another high priced one, as it is really difficult to get the the bullet out of the base. I wouldn't risk my Salsa vibe. I'm just saying.
Overall height – 7 1/2"
Dildo length – 5 1/4"
Dildo head circumference – 4 7/8"
Dildo shaft circumference – 4 1/2"
Anal arm length – 4 1/2
Anal arm bead circumference – 2 1/2"
Base width - 3"
Bullet length - 3"
Bullet circumference - 2"
Battery size – N1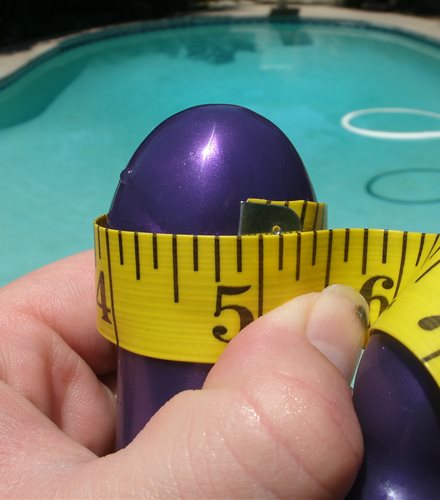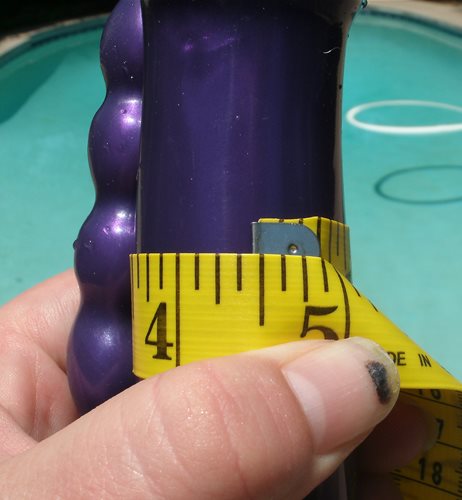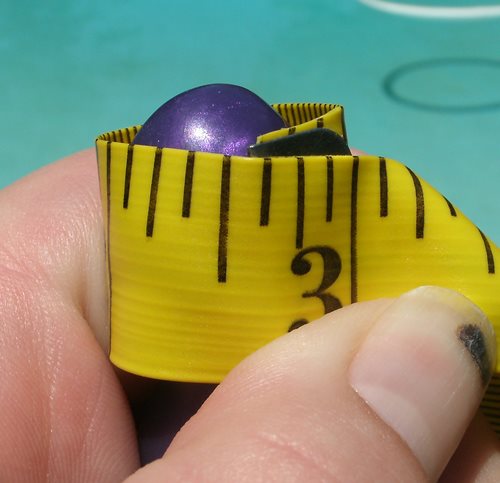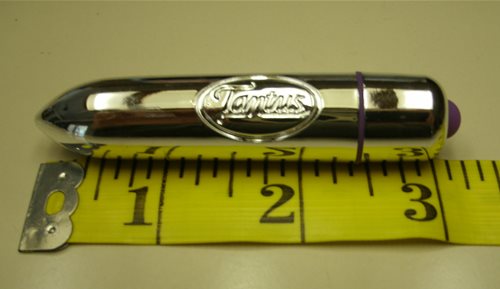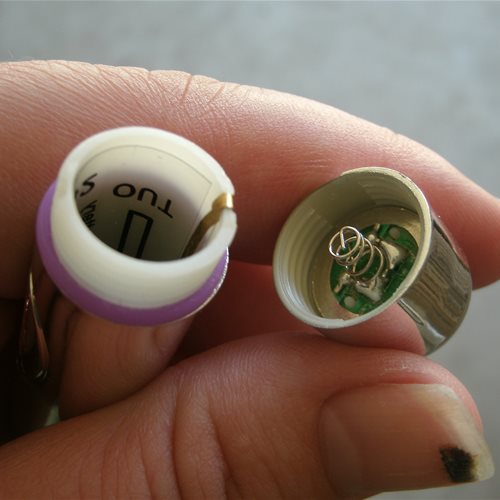 A quick comparison shot. From left to right-Flex, Leo, Ryder and in front the Anaconda.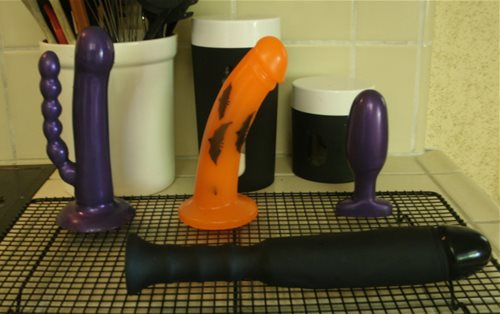 Experience
Performance: Finding a position that works for solo play with this toy can be extremely difficult. Keep in mind I used it only for its intended use, for double penetration, and that I play with toys primarily by myself. So, it took me eight different tries, and several different positions before I found one that worked for me. The reason is because the anal arm is so flexible. It would definitely be easier to use it with or on a partner. The vibrations from the bullet are lack luster when the toy is in use. Before you insert it, you can feel vibrations along the entire dildo and somewhat on the anal arm. When it's inside, you can barely feel it. The only way to get any of the vibrations is if you bare down on it, while it's completely inside. The bullet only has one setting, and that setting is "On". When you hold the bullet while it's on, it feels pretty strong and is pretty loud. Once it's inside the toy, those vibrations diminish in a big way. Don't forget you can use the bullet on its own. I didn't find it enough to get me off, but that doesn't mean it won't work for someone else. The texture on the anal arm provides an interesting sensation. It's not to big to be uncomfortable, but it doesn't provide that "popping" sensation that many anal players are looking for. The dildo itself is extremely boring. It's essentially a smooth stick of silicone. All it provides is the sensation of feeling full. This toy would be great for a beginner, but might be boring for the more advanced players.

Maintenance and Care:You can clean it with soap or toy cleaner and water. You can sterilize it by boiling it for 3-5 minutes, soak it in a 10% bleach solution, or throw it in the dishwasher. To clean the bullet, you can use soap and water, Eden wipes, or wipe it down with isopropyl alcohol.

Experience: I drooled over this toy for months before I got it. I had been wanting to try DP for quite awhile. After I sterilized the toy and cleaned the bullet, I was chomping at the bit to get started. I'm sad to say the first few times I tried this toy, I despised it. I had been so excited and it did nothing for me. The dildo wasn't long enough and too narrow. The anal arm, didn't stimulate me the right way, it was almost painful. Well, I gave it a rest for a few months, and tried it again. After struggling to find a way to make this toy work for me, I finally found that laying on my side, gave me the control I needed to just insert it. I had the bullet turned on and to be honest I could barely feel it. I could definitely hear it though. I tried slow and I tried fast. Neither did anything for me. I have to say this toy was a huge disappointment for me. Now that I'm more experienced, I'm going to stick to my butt plug and dildo combination. It's a great idea for beginners. It's made of a great, body safe material, I just wish it had more to offer.
This content is the opinion of the submitting contributor and is not endorsed by EdenFantasys.com

Thank you for viewing
Flex
– double penetration vibrator review page!