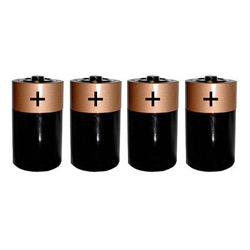 C batteries 4 pack
Batteries
by Various
Surprise it's Duracell!
These size C batteries are good quality, name brand (Duracell) disposable batteries with a long shelf life at a competitive price!
Published:
Pros:
Duracell!
Cons:
What's not to like?
I ordered this 4 pack of C batteries, and according to the listing they are manufactured by Eden Fantasys and are alkaline. Call me curious I suppose, because I thought "hmm, wonder what brand these are?" My review (this one) appears to be the first one for this product.

Alas, my package came today and the batteries I received are Duracell Duralock Size C (MN1400 1.5V LR14) Alkaline Batteries, with an expiration date of December 2022 (as of writing this review it is currently March 2013, so these batteries are new and fresh and haven't been sitting around someplace for very long, Duracell advertises that with the Duralock technology batteries have a guaranteed shelf life of 10 years). The batteries are packaged together in a well fitted clear plastic bag, with a snap lock top, as opposed to what you may see in an all purpose retail store, where they would be on a piece of cardboard with a blister pack plastic front.

I decided to order these batteries from EdenFantasys, because when I price checked them at different stores, Edens price was generally competitive. These same Duracell batteries run about $8 average for a 4 pack. Needless to say I am really quite relieved that they ended up being Duracell, rather than a random generic brand (which in a sense, is somewhat what I expected to receive), I'm pretty sure I don't need to go into too much detail comparing generic batteries to Duracell batteries. The bottom line, basically, is that Duracell lasts.

So what am I using these batteries for? Well, I have a moderately sized egg style vibrator with remote control (EdenFantasys doesn't carry the particular one I have). 2 C batteries go in the remote and a wire attaches it to the egg. The thing goes forever and ever, I really can't tell you how long, because I don't remember the last time I've replaced the batteries in it, however I will try to keep track and post a follow up review. The other 2 batteries are going in the junk drawer flashlight (I swear every time I touch that stupid flashlight the batteries are dead).

I hope this review is helpful for someone, for me personally, the most helpful bit of information is that the batteries are Duracell.
Experience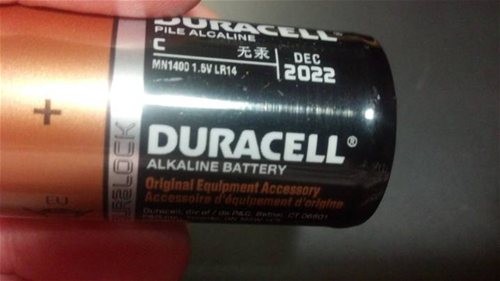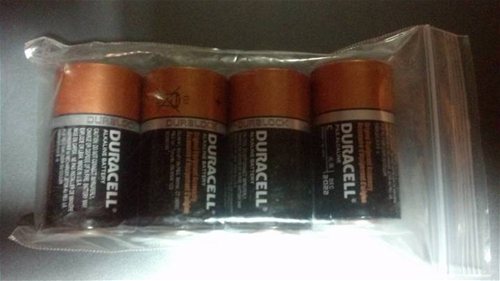 Follow-up commentary
12 days after original review
Still haven't killed the batteries in the flashlight, nor the egg remote! I think I've got about 16-20 +/- hours on the flashlight, I use it at night while walking my dogs. I have fewer hours on the egg vibrator, perhaps three, and its batteries are still going strong.
This product was provided free of charge to the reviewer. This review is in compliance with the FTC guidelines.

Thank you for viewing
C batteries 4 pack
review page!