Welcome to the light party in my PANTS!
The shimmers bliss is a beautiful and bright toy. It has powerful vibrations, and is perfect for beginners, as well as the more advanced. This toy is absolutely fun to use in the dark. The LED makes it perfect when needing to find it in the dark. It runs on simple house hold batteries. It's plastic and completely waterproof. You can use it with any type of lube, and it's perfect for shared playtime.
Published:
Pros:
LED Lights, Strong Vibrations, Pretty Pink color, Lite weight, Smooth,
Cons:
Kinda loud, Can be too thin for some,
I don't have too many toys that light up, so I jumped at the chance to try something that does. When I came across this toy I did not know that it lit up. That was a cool addition when I found out that it did. This little number is perfect for anyone. It's perfect for someone who is more advanced, and someone who isn't. It's perfect for water use, and it's perfect for a solo roll in the hay.
When you first receive the shimmers bliss, it comes inside of a decent sized pink and black box. The box is decent sized. Isn't too large, but it isn't the smallest. You can use it for storage or you can toss it into the trash. The toy is pictured on the front, and back of the box. This may not be idea for gift giving in an open setting. The box does have some information on it, information such as.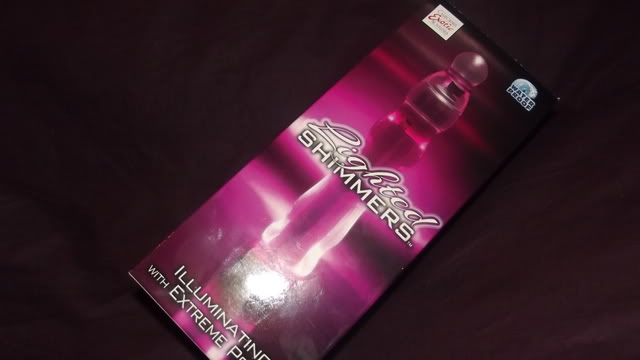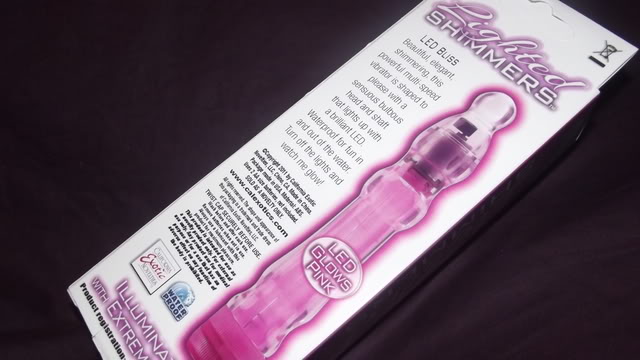 Illuminating
LED
Waterproof
Extreme Power
Multispeed
When you open the box the simmer bliss come wrapped inside of clear plastic. You can keep the plastic if you like, but it's kind of pointless.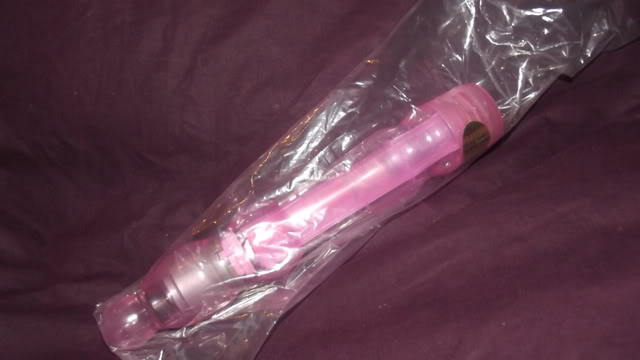 When you take out the shimmers bliss, the first thing you will notice is the shape. It has this weird bubble shape. It's a very odd shape, not one that I've seen many times. I must admit I didn't like the shape. I didn't see how it was going to work, but once you start using it. You'd figure out something. When I first inserted it, I thought about using it one of my vaginal exercise items, but the bulbs are just too small. They all measure at under an inch. The shimmers bliss is 7 ¼ in length, and about 5 3/4th of it is insertable. The bubbled head makes it perfect for pin point stimulation, and for someone who has a hard time using larger toys.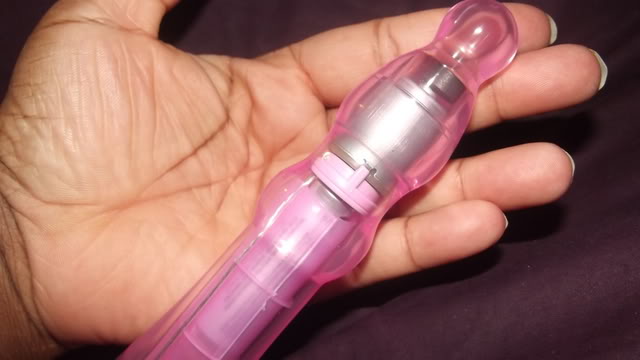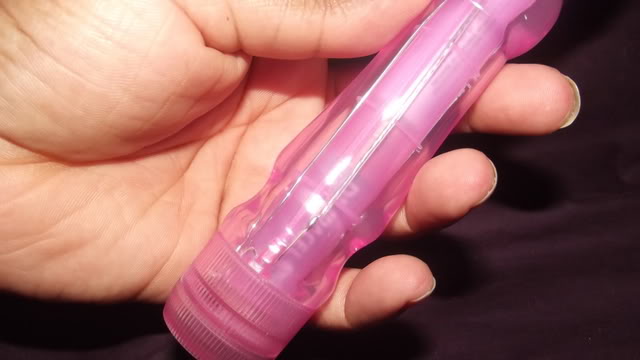 The shimmers bliss has a completely smooth texture other than the shape. The lack of texture is perfect for beginners, and the more advanced. The shimmers bliss is completely made of plastic, and nothing else. It can be used with water, oil, and silicone based lube. It's utterly hard and cannot be bent or twisted. When you are using it, you should be careful with inserting. You shouldn't insert it too roughly, because you can cause some damage if used to forcefully. You cannot use the shimmers bliss anally, so doesn't even try. It isn't long enough, nor does it have a base.
This is the coolest part of the toy to me. The shimmer bliss runs on two double a batteries. The shimmers bliss is pretty powerful, but it isn't that loud for something that packs this power. The vibration can possibly be herd through a closed door if you are in a silent room, but a room with the TV you may not hear it. The best part of the shimmers is the light! The shimmers bliss lights up with you use it. The stronger the vibration, the brighter the color is. Mine is in pink, so when I have the bliss at the highest setting it is an intense pink color. When it's at its lowest setting the color is more of a lite pink, almost white. The shimmers bliss is operated by a single turn dial at the bottom of the toy. The turn dial is nicely located at the bottom of the toy; this makes it so that you don't have to remove the toy when needing to change the settings.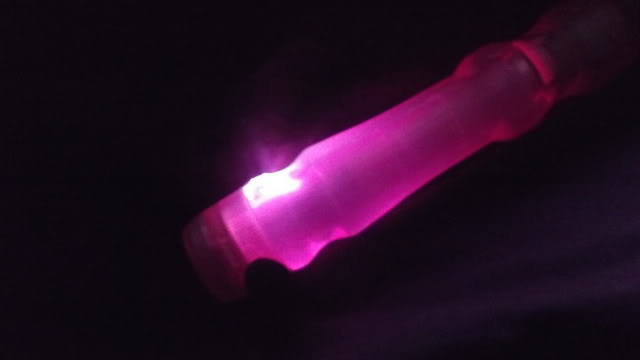 Low vibrations, low light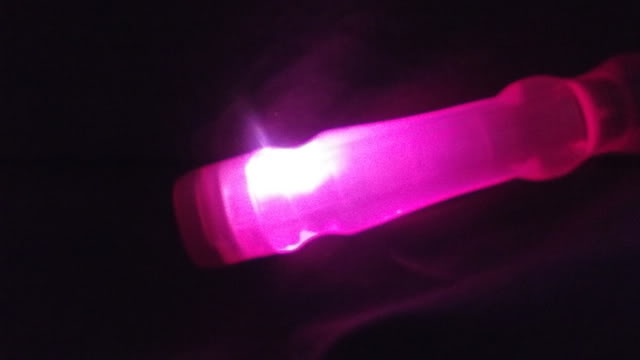 High vibration, brighter light
Experience
Continued...
When you are cleaning the shimmers bliss, you can use mild soap and water. You can also use your favorite toy cleaner. You can fully submerge it if you like. When you are using it with a partner, you don't have to worry about using a condom when sharing. This is because plastic is a non-porous material, but you can use a condom if you'd like. When you aren't using it, you can store it inside of your favorite toy box, or you can store it in the box that it comes inside of. You can hide it under your pillow, or under your mattress you should always wash before and after every use. When leaving the house you can store it inside of your purse, or travel bag.

Experience...
I'm in love with this toy. I loved the price, and the vibrations. I do wish that it had more vibration setting, but I can settle for what was given. I used it alone, and with my partner. My boyfriend got a huge kick out of the shimmer. We used it in the dark and under the covers. At one point we had to put the toy to the side. With the lighting addition, we were able to put it down and get back to it without having to get out of the bed, and turn on the lights and look for it. That saved us a lot of time. I've had so many toys that we've used in the dark and had to flip lights on to find it again.
This content is the opinion of the submitting contributor and is not endorsed by EdenFantasys.com

Thank you for viewing
Lighted shimmers bliss
– traditional vibrator review page!