Well,
hello
Mr. January—along with the rest of the men representing the months of 2011 in this year's
City of the Brave
Calendar.
Fans of the fearless and fiercely handsome men gathered at Union Square's SideBar last week to see a dozen FDNY firefighters "auction themselves off" to a sold-out crowd of smoldering women.
As the audience grew increasingly heated, the firefighters' self-esteem was certainly pumped. Chests were bared and shirts flew as NYC's bravest did their best to impress bidders.
The highest amount received went to Mr. October, Joseph Aviles. After pouring baby oil over his body and strutting his very impressive stuff, one lucky lady paid the hefty sum of $400 for a scorching lap dance.
Mr. March, Felipe Shadai Irizarry, showed off his dancing skills with a striptease to Ginuwine's "My Pony." Not to be outdone, Mr. November, Wes Atherly, carried a very enthusiastic patroness onstage and flipped her upside-down for a raunchy demonstration of a rescue, but it was smokin' hot Mr. February, Philip Sylvester, who turned out to be the real heartbreaker of the evening, reading a poem from the film
Love Jones
, then "wantonly tearing his shirt asunder."
Now it its third year, the auction was an evening of racy thrills, but all for a great cause. The money raised benefits FDNY's Thomas Elsasser Fund, which aids families of firefighters who have fallen in the line of duty. For more information, click
here
.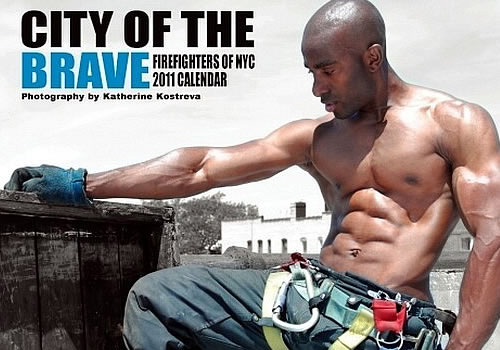 FDNY's Sexiest Firefighters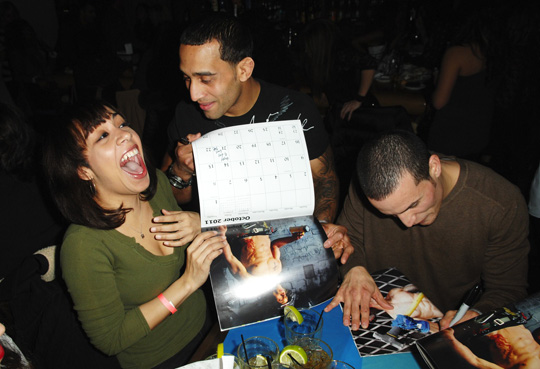 Four-alarm hunk alert!