In the summer of 1963, following painted portraits of Hollywood icons such as Marilyn Monroe and Elizabeth Taylor, Andy Warhol began experimenting with the creation of time-based portraits using his first movie camera, a silent 16-mm black-and-white Bolex.
Along with selected films, a dozen of these Warhol "screen tests," featuring
Edie Sedgwick
,
Nico
, and
Baby Jane Holzer
; poet
Allen Ginsberg
; musician
Lou Reed
; actor
Dennis Hopper
; author
Susan Sontag
; and art patron
Ethel Scull
(among others) are on display in the new Museum of Modern Art exhibition
Andy Warhol: Motion Pictures
.
The moving portraits are projected on the gallery walls within frames, some measuring seven feet high and nearly nine feet wide. For her screen test, Baby Jane brushes her teeth seductively, while Sedgwick stares slyly into the camera. Nico (pictured right) looks overtly sexy, and Ginsberg appears lost in thought.
The film
Sleep
is featured as a large-scale projection at the entrance, with
Eat
and
Blow Job
flanking it on either side. During
Blow Job
, the camera focuses solely on the faces of the subjects, so the audience is left to use its imagination what might have been taking place during filming. At first, the the voyeuristic sensation seems odd, but before long, especially as you watch the faces of the men receiving the oral gratification, you find yourself lost in the moving portraits—until the loop begins again.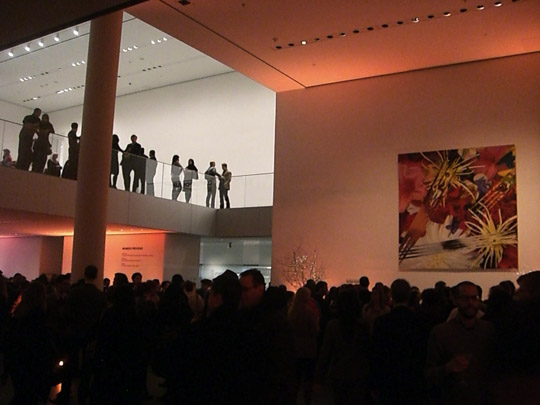 Opening night of Andy Warhol: Motion Pictures at MoMA
Earlier this week, nearly 1,500 members of the New York art community attended the opening-night event, along with actor Owen Wilson, and Martha Stewart, who arrived early to make her way up to the exhibition space on the sixth floor to peek inside the 90-seat theater built specifically to house Warhol's
Kiss
which was shot over the span of several months, and is a slow-moving time lapse montage of different couples kissing.
The exhibition, which explores Warhol's lifelong fascination with the cult of celebrity, will be on display until March 21, 2011.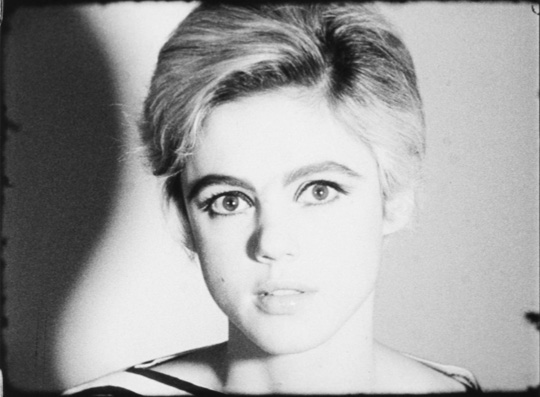 Edie Sedgwick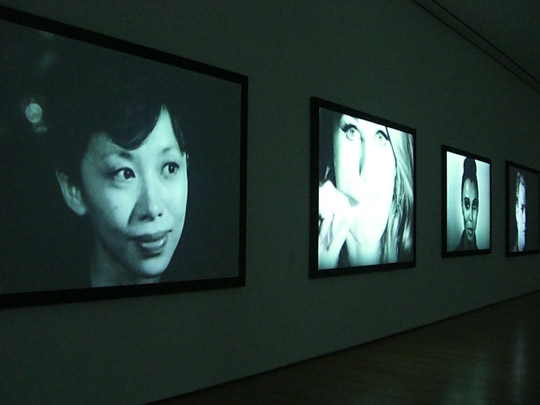 Screen test subjects Kyoto Kishida, Jane Holzer, Donyale Luna and Paul America
Jane Holzer