Along with the films, Unrated: A Week of Sex in Cinema, will kick off on Feb. 17 at The Museum of Sex with a panel of speakers who will speak about pushing the envelop with films, and how to engage a wider audiences while the mainstream is not always so accepting of the work. Actor, director and writer John Cameron Mitchell, who is responsible for the highly successful Off-Broadway musical, Hedwig and the And The Angry Inch will talk specifically about Shortbus, the New York-based comedy/drama he directed, which is one of the featured films.

"I would say that three of the films are 'firsts' in a sense," says Diaz, who is the director of one of the featured films, Now & Later. "All of the films have in common that they were released in commercial theatres or through major DVD retailers, they are not rated by the MPAA, and that they feature scenes of explicit nudity and/or sex. All of them push the boundaries with regard to what is considered acceptable to American audiences."

The screenings will run from Feb. 18 to 24 at New York's QUAD Cinema, but if you can't make it to see the films on the big screen, have no worries—and given the intimate nature of these films, at-home viewing may actually be the best choice. Here's a rundown on each of the featured films, which are all available on Netflix.com or to purchase online, except for The Prince of Please, which was only released months ago.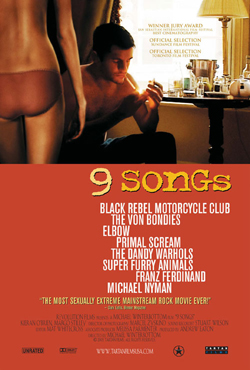 Directed:
by Michael Winterbottom
Starring:
Kieran O'Brien and Margo Stilley
Michael Winterbottom's controversial 9 SONGS focuses on Matt, a young glaciologist who soars across the vast, silent, icebound immensities of the South Pole as he recalls his love affair with Lisa. They meet at a mobbed rock concert in a vast music hall—London's Brixton Academy, and end up in bed together that night. Together, over a period of several months, they pursue a mutual sexual passion whose inevitable stages unfold in counterpoint to nine live-concert songs.
For more information, visit IMDB.com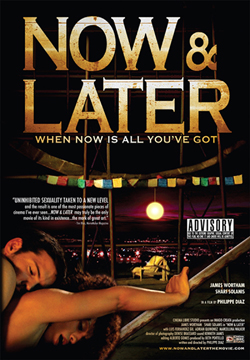 Directed:
by Philippe Diaz
Starring:
Shary Solanis and James Wortham
When Angela (Shari Solanis) is an illegal Latina immigrant living in Los Angeles meets Bill (James Wortham), a disgraced banker on the run in Now & Later, she begins a relationship with him that consists of passionate sex and soul-searching conversations she helps Bill see the world in a different way—before his life takes an unexpected turn. The film touches on politics, philosophy, and other worldly pleasures.
For more information, visit IMDB.com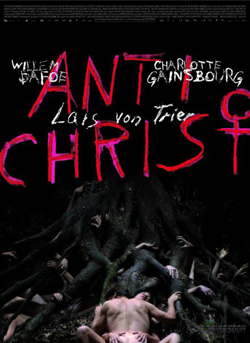 Directed:
by Lars von Trier
Produced by Zentropa
Starring:
Willem DeFoe and Charlotte Gainsbourg
A mother's grief consigns her to hospital after she and her husband lost their young son when he falls out the window while they have sex in the other room in Antichrist. To help her confront her fears and repair their troubled marriage, they retreat to their remote cabin in the woods. The story is told in four chapters with a prologue and epilogue and deals with the darker side of nature and relationships.
For more information, visit IMDB.com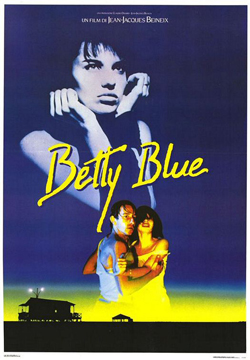 Directed:
by Jean-Jacques Beineix
Starring:
Beatrice Dalle and Jean-Hughes Anglade
This Best Foreign Film Academy Award nominee stars Beatrice Dalle and Jean-Hughes Anglade in a story about passionate and obsessive lovers. Zorg is a handyman who lives a quiet and peaceful life, when the beautiful, wild, and unpredictable Betty walks into his life—and ultimately gets a bit too wild and out of control.
For more information, visit IMDB.com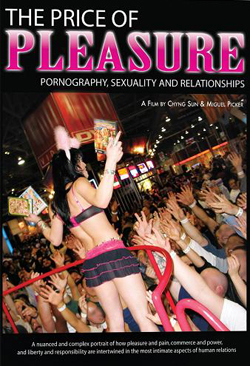 Directed:
by Chyng Sun and Miguel Picker
This eye-opening and disturbing film tackles the complexity behind this seeming paradox, placing the voices of critics, producers, and performers alongside the observations of men and women as they candidly discuss the role pornography has played in shaping their sexual imaginations and relationships. Honest and non-judgmental,
The Price of Pleasure
moves beyond the liberal vs. conservative debates to paint a myth-busting and nuanced portrait of how pleasure and pain, commerce and power, liberty and responsibility have become intertwined in the most intimate area of our lives.
For more information, visit IMDB.com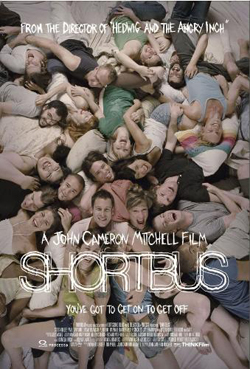 Directed:
by John Cameron Mitchell
Starring:
Sook-Yin Lee, Peter Stickles and PJ DeBoy
Director John Cameron Mitchell brings together a cast of characters desperate to connect in bohemian New York City in Shortbus. The characters converge in a weekly underground salon in Brooklyn known for it's blend of art, music, politics and carnality, where they face their faltering relationships and their individual sexual repressions. The film took place in early 2000, but was first released at the Cannes Film Festival in 2006.
For more information, visit IMDB.com
Unrated: A Week of Sex in Cinema
runs from Friday, Feb. 18 to Feb. 24 at the QUAD Cinema in New York at 34 W. 13th St. For tickets and showtimes, please go to
www.QUADCinema.com.