The holidays can be an exciting and hectic time of year for everyone. With the malls packed wall to wall with hordes of feisty shoppers determined to get this season's iWhatever or laser beam shooting laptop and the impending annual debate with Uncle Marv about whether or not dinosaurs are a hoax, it's hard to get into the holiday spirit. This year, instead of drowning your sorrows in a little too much eggnog and figgy pudding (once again), try these helpful tips to ensure that your days are merry and bright.
Problem: How to give the perfectly wrapped gift
Solution:
Green is in this season! Save some trees and skip the wrapping paper. Opt instead for the deliciously tacky
Naughty Heel Stocking
or the
Naughty Men's Boot Stocking
instead and stuff with your favorite vibrators, massage oils, BDSM gear, lubes, anal beads, and condoms. The added bonus for these fantastic boots? They double as stylishly festive mantle decor.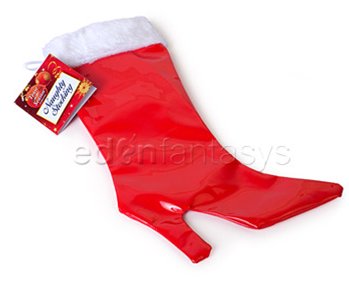 Problem: I need a present for that person who has everything
Solution:
Uh huh, I bet they don't have
a penguin g-string
. "I kind of like you but I don't know much about you except that you have basically everything under the sun" like a nylon crotch penguin, complete with sad, glassy eyes.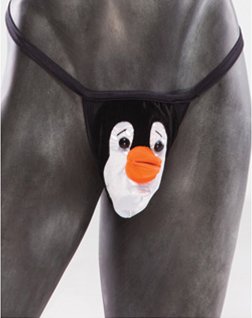 Problem: How to hide my partner's holiday gifts
Solution:
Keep your holiday goodies a surprise by zipping all of the gifts into a bright red
Christmas pillow
with white feathery trim and proudly display your functional new decor on your couch. Your partner won't suspect a thing. Trust me.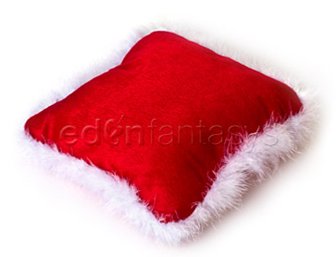 Problem: I have nothing to wear to the company Christmas party
Solution:
Looking for a promotion? Are you in need of a holiday bonus? The corporate Christmas party is a very important venue for advancing your career, no matter the industry. Stand out among your colleagues and spread some holiday cheer as a
sexy snowflake
or a
sultry Ms. Clause
. Feeling a little wild? Show what an animal you are for Christmas with this
leopard print holiday dress
.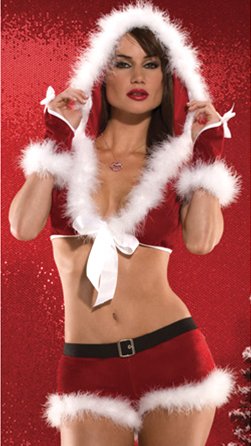 Problem: I need a white elephant or secret Santa gift
Solution:
Forget the expensive glistening snow/candy cane/ginger bread/pine tree scented candles and the giant tins of stale popcorn and bring a gift that everyone will want to trade for, like the
Seduction Holiday Edition
or
Reflections Candy Cane
vibrators.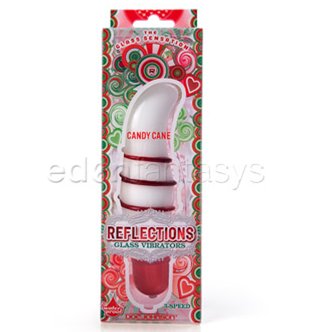 Problem: I don't have anyone to "ahem" stuff my stocking once the festivities are over
Solution:
Feeling lonely on the holidays?
I Rub My Penguin
will be sure to cheer you up with its adorable smile and waterproof design or the
Snow Bunny
will provide the perfect companion to warm you up from the cold.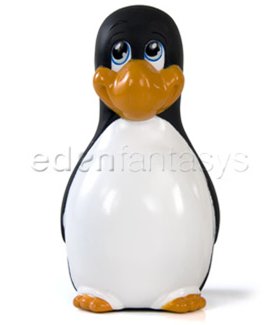 While this time of year will undoubtedly be busy for you and yours, the holidays don't have to be a drag. Though you may not be able to avoid the awkward political dinner conversations or the 86 versions of Rudolph the Red Nosed Reindeer that you'll surely hear before New Year's, you can take matters into your own hands and put the fun and uncomfortable laughter back into your holiday celebrations with cute, irreverent holiday themed gifts and decor from Edenfantasys.