I figured my pinnacle of orgasmic bliss had peaked long, long ago, and that I was on a slippery slope downward. Lovemaking had become monotonous for both myself and my husband; we were giving the term "dying in the saddle" a whole new meaning. In fact, "Not tonight, dear, I have a headache," became an ongoing mantra—for
both
of us!
One of the biggest mistakes I made was that
I thought
I knew exactly what I did and didn't like in bed. Period. Thing is, I was wrong. Had I not taken the time and initiative for a little self lovin'—with the aid of my toys, of course—I might have missed a whole new world of sensations and sexperiences that I never could have imagined possible.
Being the "Type A" person that I am, I used to think the only means to my end was fast and hard. Now, there's nothing wrong with going at it hot and heavy; it served its purpose. But you know the saying, "Familiarity breeds contempt?" Not to mention (and I hate to admit it), we just aren't as young as we used to be.
So,
something
had to be done differently. But what? I didn't
think
I liked it any other way. Little did I know what slowing down and paying attention to what subtle movements and sensations could do.
Time for some homework. Reading others' accounts of what they liked—both firsthand reports and erotic fancies—gave me pause. What if there
were
other ways to make my body respond? I'd actually spent very little time in the past trying to learn exactly what it was that truly set me off.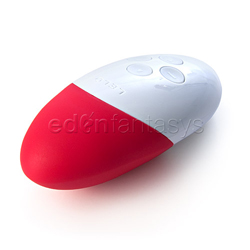 Now I was on a mission. I decided I would relax, and just take all the time I needed to see if I could find new ways of becoming stimulated. I grabbed one of my dildos and began trying it at different speeds, angles, and depths. Not only did I find
many
new ways, I actually broke through a plateau to find what was the beginning of a whole new personal meaning for the word "orgasm."
After several of these what I like to call "me times," I felt I had a good enough handle on what I'd learned, to use the techniques in bed with my husband—who was completely clueless as to what I was up to. Turned out, when my newfound techniques were performed in the flesh, the experience was simply amazing. Believe me, I was as surprised as he was by our success. It was one of those, "
What was that?!
" moments. (I think he was ready for a cigarette afterward—and he doesn't even smoke!)
I'd always been an "all about the G-spot" type of girl. Clitoral orgasms seemed elusive. That was, unless I used an industrial strength vibrator for a
long
period of time. Once again, patience, experimentation, and a bit of education on the subject went a long way in my being able to achieve a clitoral orgasm—without the power cord.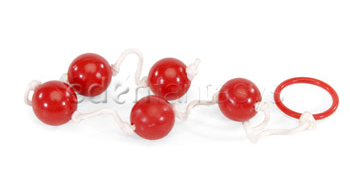 Now don't get me wrong, I still love my vibes, but through my solo sexcursions, and usually with the aid of my toys, I was able to better learn new ways to tease and please my clit. And I've even learned that by grinding into my husband
in just the right way
, while on top, I can actually do the trick. Funny, I used to hate taking top. Now I can't get enough of it, which makes for a very happy hubby!
Another hurdle I hadn't conquered—and didn't think I wanted to—was anal sex. For as long as I can remember, my husband has been trying and trying to talk his way into my ass. But as far as I was concerned, the back door was closed and locked—for good! That is, until one night when we were watching some porn that involved anal beads. The woman's response sent jolts through my body. Of course, I didn't admit it at the time, but it really made me curious…curious enough to purchase a set of those pretty little beads for myself.
I didn't tell Hubby about the beads…I didn't want to get his hopes up in case I didn't like them, but I began incorporating them into my personal playtime. It did take a little while, but once I learned to enjoy my newfound toy and the newfound sensations it delivered, a whole new world—or should I say, "door?"—literally opened up for us.
Speaking of a whole new world opening up for us, I would be remiss to not mention the "us" toys. The ability to learn to just have fun, be creative, and "play" sure goes a long way toward spicing things up in the bedroom. And our ever-growing collection of accessories has worked magic in turning what was once "humdrum" into hot fun in the bedroom. With all the cuffs and collars, floggers and feathers, lotions and potions—not to mention my husband's favorites, lingerie and costumes—we are rarely at a loss to figure out how to keep the fires burning.
And isn't that the point?
There was a time, not that long ago, that I thought that I could only enjoy sex a certain way. I thought that the only way I could have a clitoral orgasm was with a huge amount of power. I thought that the only way I could have a G-spot orgasm was with hard and fast movements. I thought that I hated, or would hate, anal sex. I thought that I hated taking top during intercourse. I thought a lot of things that I learned were not necessarily true.
And the way I learned them was through my toys.
Slow Down.
Experiment.
Play.