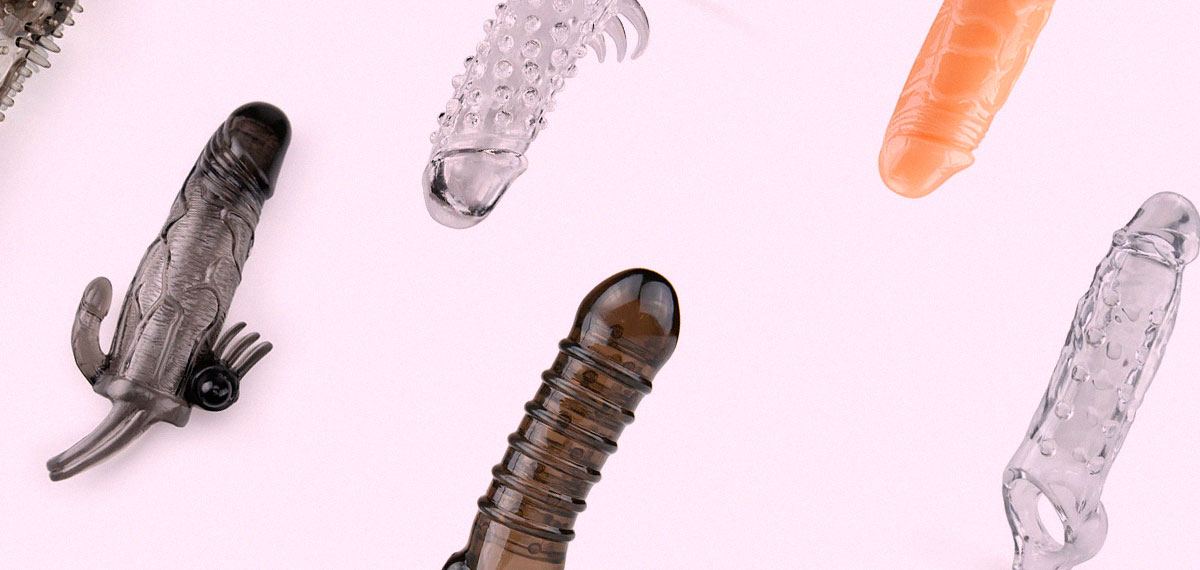 How To Choose The Best Penis Extension
Bigger penis = more pleasure? While there are still ongoing debates on how big the ideal penis should be, one thing is certain - adding a few extra inches to your shaft can dramatically enhance your sexual life. That's why every man, no matter how big his penis may be, should know and use this simplest and most effective tool for enlarging the shaft - penis extension. To explore all the tricks on how penis extensions work and how to choose the best one, continue reading this guide.
1

How Do Penis Extensions Work?
Closed cap helps you last longer
Extra inches make you bigger
A penis extension is an unobtrusive simple device that is meant to be worn on a man's shaft so that it looks girthier, longer and much more arousing. Majority of women would agree that the mere sight of a bigger penis can turn into a real pleasure booster. It is also worth noticing that the extension guarantees unmatched hardness, allowing him to produce vigorous energetic thrusts even if the penis is not fully erect.
Penis extensions are very easy to wear - apply a few drops of lube on your shaft and glide the penis inside the sleeve.
Xtra joy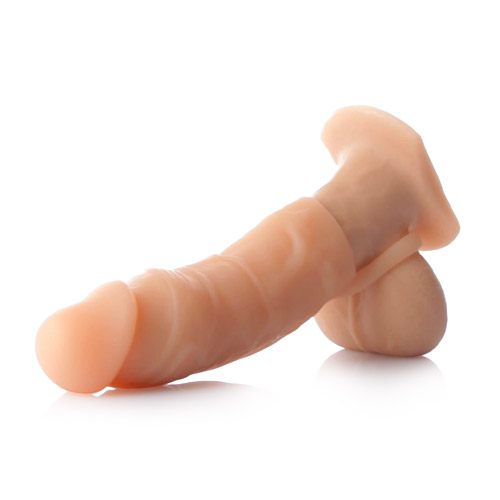 2

How To Pick The Right Penis Extension Size?
What is essential about choosing the size of a penis extender is understanding what both partners actually need. Since the receiving partner is usually the one who enjoys all the advantages of the toy, ask them about how they see those ideal proportions.
The second important thing you should take into consideration is whether you want to increase the diameter, length, or both. We recommend opting for an open-ended model to add a few inches in circumference and preserve penis head sensitivity.
Textured penis extension with tickler
Textured penis extension with tickler
Clear penis extention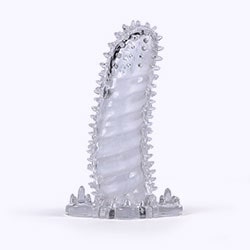 Dual vibro penis extender
Dual vibro penis extender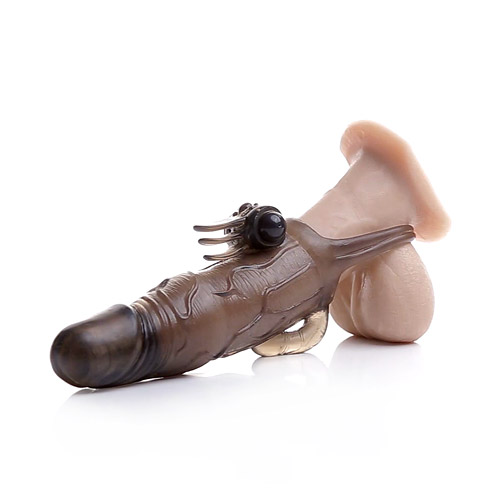 3

What Is The Best Penis Extension Material?
Since the penis is the most delicate part of his body, the level of comfort and safety are №1 priority when you put on a sleeve. Soft materials like silicone and rubber are soft yet firm, safe, and easy to clean. However, if you want it to feel as close to the real skin as possible, go for skin-like materials. Such extenders require some special care, but it is so dang worth it.
The big advantage of all the materials listed above is that they don't easily slip off your penis so you can be sure they will remain firm throughout the most important moments.
4

What Is The Best Texture For Penis Extension?
Ribbed
The outside ribbed texture provides intense stimulation for the receiver, enlarges the diameter of the shaft and is perfect for thorough G-spot massage. Some models feature ribs inside the extender as well so that both of you can share the pleasure of extra stimulation.
Max pleaser extender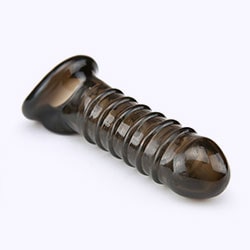 Nubbed Or Bumped
Soft nubs and bumps excitingly rub and tickle her from the inside, providing intense massage of even the tiniest inner hot spots, magnifying the pleasure with every thrust.
Extra sensations 2" extension
Extra sensations 2" extension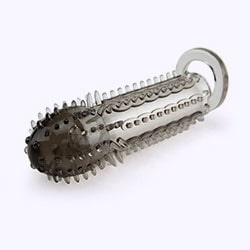 Realistic
Not only do realistic models look arousing, but they also provide more stimulation thanks to the pronounced veins on the shaft and big life-like head. Real-life sensations for her and deep physical and moral satisfaction for him is the least that you can count on wearing a realistic extender.
Lovegun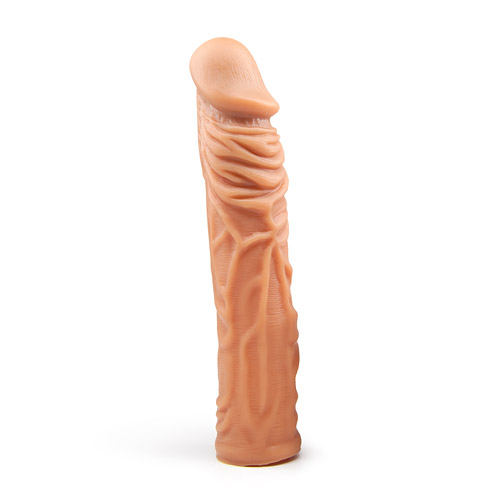 5

Can Penis Extensions Go Extra? Yes!?
Testicle Loop
Models with a handy testicle loop let you fixate the loop around the balls to ensure the penis extender will remain in place properly. This feature allows you to enjoy additional testicles stimulation, get amazing stamina and move as vigorously as you want without fear of toy slipping off when you least expect it to.
Open Sleeve
Open sleeve extensions are your top pick if you want to increase your girth but preserve shaft sensitivity. Such sleeves are easy to clean and care for, and they fit any penis size.
Maxx Men erection sleeve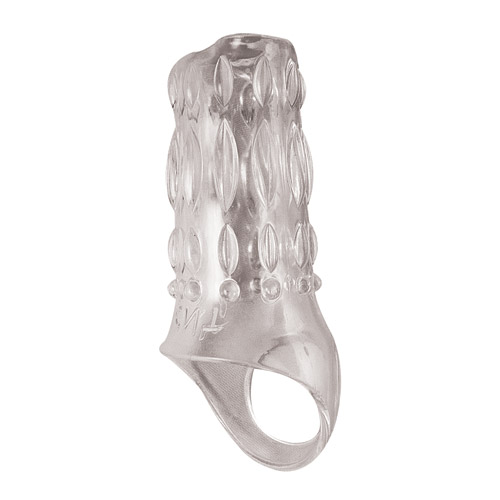 Vibrating Clitoral Attachment
Penis extensions equipped with vibrating clitoral attachment transform your penis into a rabbit vibrator, giving her intense G-spot stimulation due to a larger size of the shaft and teasing her clit with the orgasmic buzz of the bullet attached to the extender.
Silicone extension with vibrating bunny
Silicone extension with vibrating bunny