Fun Ways To Wear A Cock Ring And Get Ace Results
It's unbelievable, how many advantages the shape of a cock ring offers - increases your stamina, makes you harder and bigger, extends the time of a climax, etc. What is even more fantastic, is that you can enjoy the benefits of wearing this amazing sex helper in so many ways - we have meticulously picked 7 of the most effective and pleasurable tricks for wearing a ring so that your every session would be uniquely exciting.
1

How To Wear A Classic Cock Ring?
Penis Only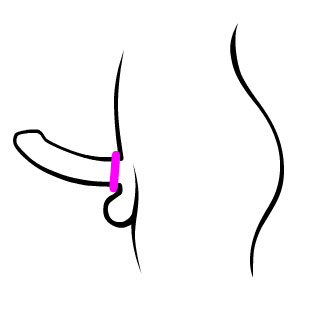 Wearing a cock ring on the shaft is the easiest and fastest way to enjoy the main advantages of a cock ring. To put a toy on your penis, apply a few drops of water-based lube on the ring so that it could easily slide along the shaft. (Don't apply silicone lube to a silicone ring as it can damage it!). We recommend putting a ring on when the penis is not erect or semi-hard, so it would be easier for you to slide it to the base. As you get harder, your cock ring will feel tighter, though it shouldn't bring discomfort.
Love donut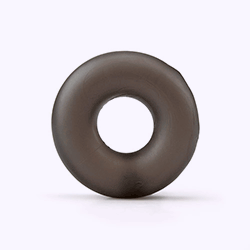 Testicles Only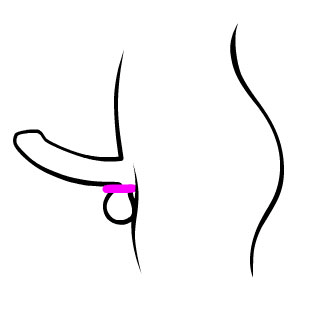 A cock ring wrapped around balls is a win-win idea for those who want to learn to control their climax, as this method of wearing helps to stave off orgasm so that you can last as long as you want. To put the ring on, start from putting the lowest hanging ball in a ring, then put in the second.
Rock hard band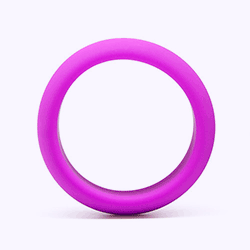 Penis And Testicles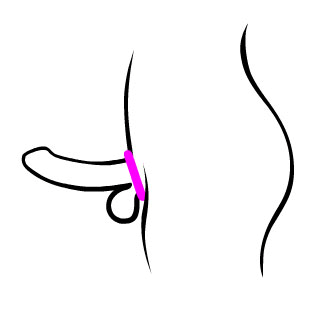 A cock ring that is simultaneously wrapped around the base of the shaft and balls will keep you fully erect for longer and will stay in place even better. To put the ring on, start from the balls as it's described above and push the shaft through the remaining place - it may require practice at first, but once you handle it, you are good to go!
Donuts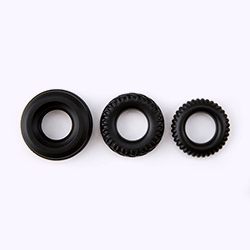 2

What About Double-Looped Rings?
Penis Only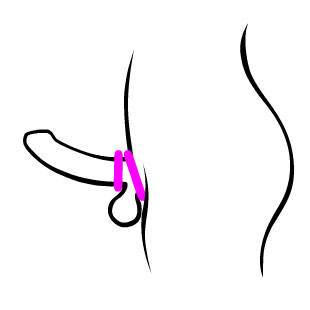 The math here is simple - the stamina and hardness you get from one cock ring are doubled when you wear a double-looped one. Whether you are looking for a way on how to amaze her with your might tonight or just want to add a little extra spice to how your cock looks, double cock rings are your cup of tea if you want double the fun.
Double loop stretchy cock ring
Double loop stretchy cock ring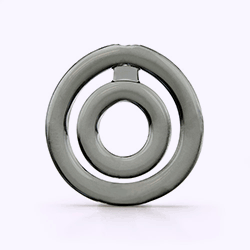 Cock & Balls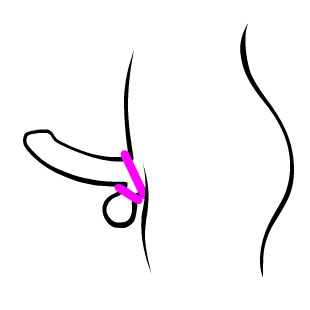 Testicles are among the most sensitive erogenous zones, and their stimulation brings so much pleasure - there's no reason to leave them out of the play! With one ring for the penis and one that goes around your balls, stretchy double cock rings provide much more thrilling sensations, and with this type of a cock ring, you can be sure it will always stay in place.
Silicone prolonger ring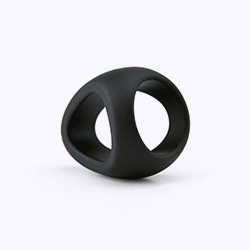 3

How To Wear A Vibrating Cock Ring?
Vibrating Attachment Above The Shaft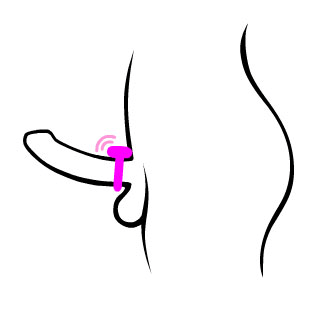 A vibrating ring gives you absolute freedom - just make sure you place it in such a way that the attachment's vibrations could better reach the hot spots of the partner. Bullet attachment positioned above the shaft is perfect for stimulating the clitoris in all face-to-face positions and gives a real boost to both your and her pleasure, increasing the chances of a simultaneous orgasm.
Vibrating Attachment Under The Shaft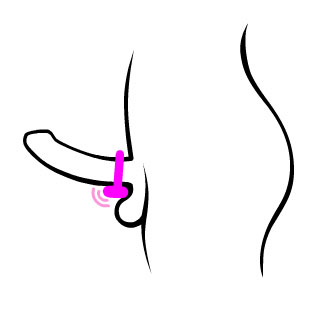 Vibrating bullet positioned under the shaft is perfect for stimulation of her clitoris and labia in a doggy style position - just place the attachment against the scrotum. In a face-to-face position, the bullet will give her thrilling backdoor stimulation, bringing her closer to an orgasmic finish. The lowered down bullet also sends delightful vibrations to the testicles and perineum, dramatically enhancing your experience. A win-win attachment position for both!
Pleasure+