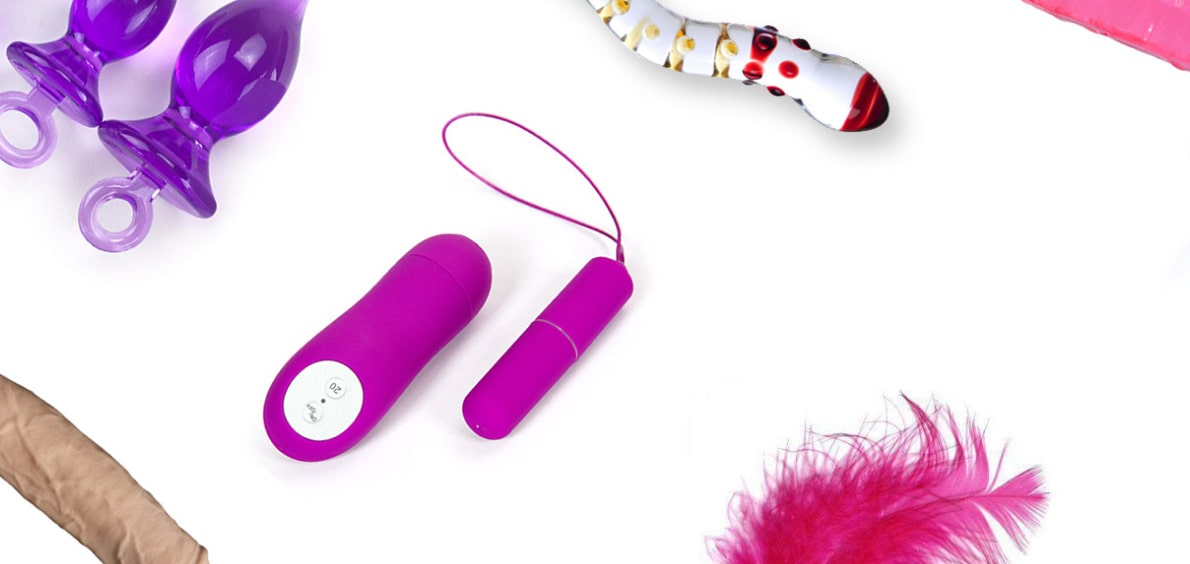 Which Sex Toy Material Is The Best: Silicone, Glass And The Rest
Each sex toy material has its own perks and downfalls. Figuring the materials out and determining which one is your piece of cake might be puzzling. Many manufacturers come up with different names for the same materials for marketing purposes, and it's just confusing. We'll walk you through the top sex toys and the materials they're made of, explaining why silicone toys are the creme de la creme and magic truly are the skin-like super realistic wands.
Our seasoned pros have gathered a few common groups of materials under plain and clear names and crowned them with features they win at. Some prevail at safety, some combat others with carrying textures, other are the best at conducting unmuffled vibrations. Dig in and look for the badges!
Pure Silicone
Sex Toys
First of all, silicone sex toys are lavish. The silky touch feels terrific, caressing on its own, even without special features. Silicone makes sex toys extremely flexible, allowing you to bend your pleasure over backward. Sex toys made of silicone are of the highest quality and super easy to take care of. The only trick is to keep them separated from other silicone gadgets or lube, because it may harm the material. Silicone sex toys are 100% medical-grade, 100% non-porous, phthalate-free, latex-free, hypoallergenic, odorless, tasteless, and serializable. Plain perfect.
Flickering dual thruster
BEST AT DELIVERING HIGH-END EXPERIENCE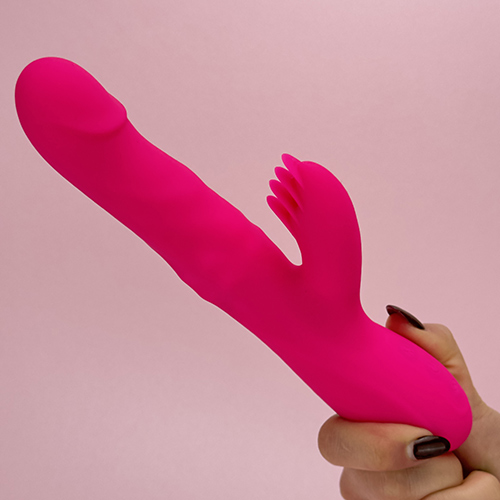 Common names: Silicone, VixSkin, O2
Classy Glass
Sex Toys
Glass sex toys are works of art. With the main material usually being borosilicate glass, these toys are almost indestructible. Their elegant and exquisite shapes, with trilling bumps and nubs and spirals that tickle you to the core. Their sturdiness makes them the absolute when it comes to applying pressure to erogenous zones - like the G-spot, which lives for the pressure. Sex toys made of glass are a breeze in maintenance and care since you can literally boil them to sterilize. No stress. Glass wands are unharmed by temperatures, but very receptive of the latest, which means temperature play with those little bad boys is unbelievable.
Pink heart glass dildo
BEST AT DELIVERING ORGASMIC PRESSURE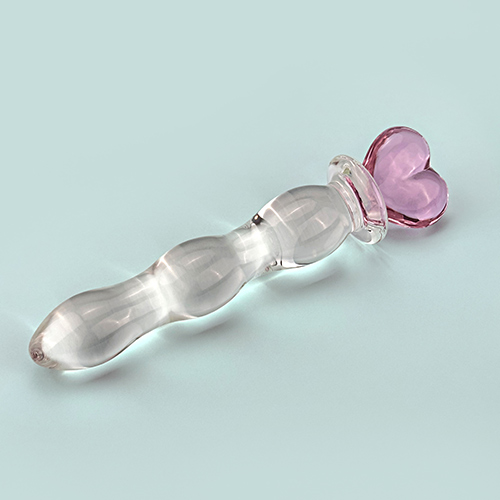 Common names: Borosilicate glass, Cyberglass, Pyrex Glass
Fantastic
In Plastic
Sex Toys
Want a great deal? Hard plastic is your hard win. Sex toys of hard plastic are top of the game when you need something with the characteristics of a silicone sex toy, but much easier on the budget. Although plastic toys are not as silky as the ones made of silicone, they're still non-porous, phthalates-free and smooth. They're easy-peasy to clean and maintain - no special notes like with the snobby silicone ones. The fun part - plastic sex toys come in such a mad variety of colors that you can have a gradient of orgasms. Oh, and the main perk of plastic vibrators - nothing carries the robust buzz like they do, so… SWOOSH.
Love egg
BEST AT CONDUCTING RAW VIBRATIONS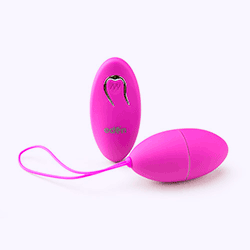 Common names: Plastic, PU coated plastic, Lacquer Cote, Rubber cote
Thermoplastic
Rubber Toys (TPR)
They are soft! They are affordable! They are super lightweight! They are TPR sex toys. Another part of the silicone sex toy spectrum, toys made of rubber are fabled for their beginner-friendly qualities. Think of trying a larger dildo? Bet on TPR. Want to get a taste of anal play? TPR plugs and probes for booty are your top-notch choice. Because of how pliable they are, rubber dongs are very safe, meaning you can go really big and girthy with those. They do have a subtle odor and flavor, and they are best used with condoms - especially when sharing - because they have a porous texture. But hey - they are a wonderful budget choice.
Booty jewels beginner set
Booty jewels beginner set
BEST FOR SOFT STIMULATION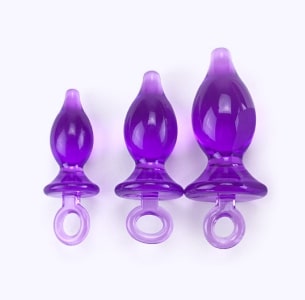 Common names: TPR, Thermoplastic elastomer (TPE), Superskin
PVC Sex
Toys
Are you ready for this jelly? Yeah, we think you are. Toys from PVC are the complete opposite of the glass sex toys - they are ultra soft, really jiggly and are not the best for G-spot stimulation. But wait - does it mean it's a bad thing? PVC gadgets are supreme at conveying life-like textures, they easily bend to any angle you want them to be, and they are good for your wallet.
Big banger
BEST AT CONVEYING TEXTURES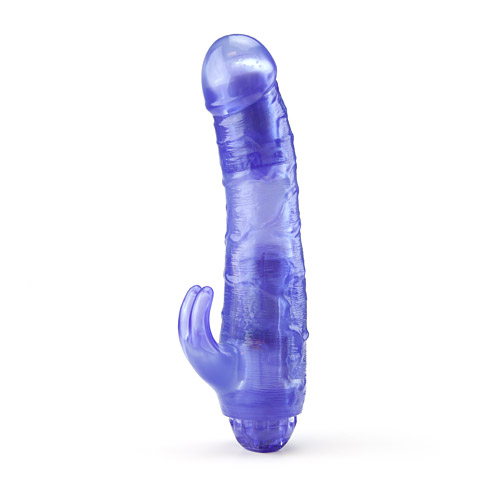 Common names: PVC, Jelly, Vinyl, Vinyl rubber, Food grade PVC
Skin-like
Gadgets
Well, the pluses of skin-like sex toys are pretty much in your face - no pun intended. Ultra life-like, they're even more realistic to touch than silicone sex toys, because they were made to replicate human skin. The skin-like wangs are porous and therefore are not quite fit for sharing unless used with a condom. The material is fragile; it might melt if left in a hot place or under direct sunlight. Nonetheless, namely these sex toys are usually molded from real-life porn stars, allowing to ride your hottest sexual fantasy.
Annabel realistic vagina and anus
Annabel realistic vagina and anus
BEST AT SURPASSING REALITY
Common names: Cyberskin, New supersoft, Pure skin, Realskin, Ultra realistic 3.0 (UR3)