Solid Reasons You Should Gift Sex Toys
To gift or not to gift? That is not the question! If you've been refraining from gifting your friends some naughty little gifts - this guide is for you. If you feel like you'd be barging in on something intimate - this guide is for you. If you just really want to see your friend smile, blush, but dance on the inside - this guide is definitely for you! So, why is it a good idea to give your sweet friends some sex toys?
Because Sex Toys Are Hip
Screw the spa coupons and candles - they're out. But a healthy sex life and happy afterglow - they're so, so in! Self-care is the biggest trend today. And what is more self-caring than giving yourself an orgasm or two? Beautiful, sleek, WOW gadgets are all over social media. We are not ashamed to talk about our sexuality anymore - the word's out, we are sexual beings, your friends included. So throw a vibrator in that self-care box, why don't you?
Choose a flawless G-spot vibrator for your lady friend - she'll know what treasure she's supposed to aim for.
Petite Treats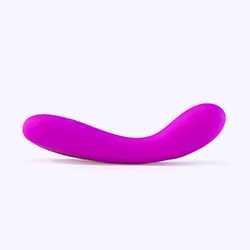 Pick a masturbating sleeve with all the bells and whistles for your guy friend - who needs another remote-controlled helicopter anyway?
Evolution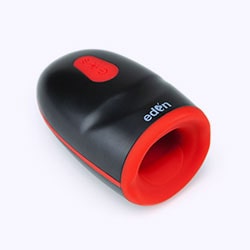 Because You Care About Your Friends' Health
You want your friends to be healthy, duh. Would you share an article about how awesome salads are with your pal? We bet you would. So why wouldn't you share an article about how fantastic Kegel exercises are? A fancy pair of Ben Wa Balls can take your friend far - they'll keep the pelvic floor muscles fit, tight, and ready for pleasure. Better than any salad, we swear.
Eden silicone kegel balls
Eden silicone kegel balls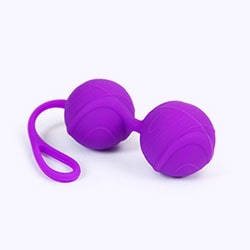 Because It's A Unique Gift
The horror. The sheer embarrassment. You are at your best friend's party, they're unwrapping the gifts, and... both you and that guy you've hated since college have picked the same recipe book as a gift. When gifting sex toys, you can always be sure your idea is unique. Glass sex toys make gorge gifts. They are finely made, they look like legit works of art, and they are super discreet. Your friends will be happy to boast about the wand you bought, but they'll keep the delight of those swirls and bumps to themselves.
Rainbow heart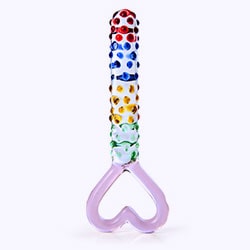 Because It's The Best Gag Gift
Let's face it - the giant wiggly dong is a legendary gag gift. Giving sex toys as a joke is funny, but it's even more fun to have a laugh together and then let your friend enjoy all the amusement by themselves. Because they'll surely think of it. Leave the traditional dildos aside - go for an eye-catching butt plug instead. It's excellent joke material - that is, until your buddy is left alone.
Bunny tail plug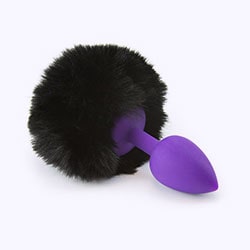 Because It Shows You Care
Sure, you don't have to give gifts to show how deeply you value your friendship. But showing your appreciation with something other than words is healthy, too. Giving your dear friend something valuable, like the coveted Womanizer, will show that you care. With its high-end, extravagant features your friend will know what they mean to you.
Womanizer classic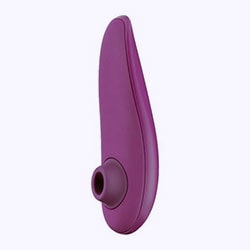 When you gift a sex toy, you gift self-love, self-care and fun. It's an experience - and it's a better gift than any book.
Because It Brings You Closer
You have inside jokes, you keep each other's' secrets - could you two get any closer? Well, gifting a sex toy can actually be a fantastic bonding experience. First, it gives you yet another intimate topic to share with one another. Secondly, an adorable little hopper like this rabbit-shaped teaser can become your friend's biggest pal. After you, of course.
Wicked bunny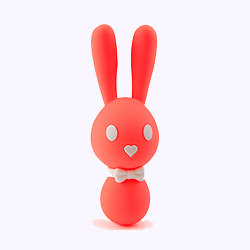 Because It Will Always Fit Into Your Budget
A high-quality, valuable gift can't come at a low price. Or can it? When picking a sex toy for your friend, you can always find something that is both high-end and pocketbook-friendly. Look at this cock ring - made of silky body-safe silicone, it has a refined design and provides enchanting sensations that are worth millions.
His and hers vibrating love ring
His and hers vibrating love ring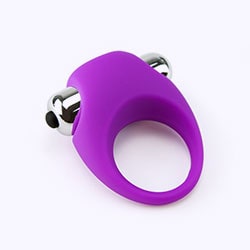 Because They'll Definitely Try It
Who needs another knick-knack that sits on a shelf and gathers dust? Giving gifts that can't be used is tacky. Instead, give gifts they'll want to use every day (and every night). This wand massager is the perfect present. It warms up sore muscles, relieves nasty tension and can be used in other - let's say creative - ways.
Magic force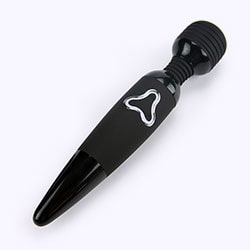 Because This Gift Will Last
Just as it's tacky to give useless gifts, it's sad to give gifts that don't last a lifetime. A nice bottle of wine seems like a good pick at first, but what's better is a statuesque glass or metal sex toy that will go the distance (and bring the pleasure). Like this glass ring, for example - beautiful, simple, lasts forever.
Glans cock ring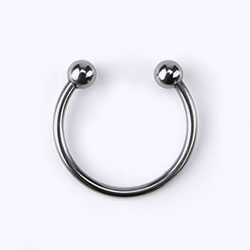 Because It Can Change Their Life
Even if you give your friend a trifle they've been dreaming about, the excitement will come and go. With sex toy gifts, the joy never ends. If your friend tries a sex toy once, we guarantee they won't be able to turn back. A simple (yet fancy) rabbit vibrator is just a toy, but it's also an experience of a lifetime that changes your outlook on pleasure forever. Ain't that a gift!
Would you gift a sex toy to your friend?
72% of 1750 respondents would love to give a sex toy gift to their friend
48% of 1750 respondents wouldn't give a sex toy as a gift to their friend