Tips On How To Give Erotic Gifts Without Blushing
No more boring gifts! These are do's and don'ts and rock-solid tips for you to give the best adult gift of your life - they would beg for more. Follow our pretty darn sexy suggestions and become an erotic gift-giving pro.
DO get to know
the person the adult gift is meant for
Your relationship should stand on "close friends" and even more profound for the sexy gift to be appropriate.
DON'T give
adult gifts without knowing the person well
He may consider this gesture awkward, even rude, and you surely don't want yourself in that situation.
DO give Kegel
balls
Fitness obsessed people would gladly seize the opportunity to train those muscles, too - and it's not so intimate as, let's say, a plug for anal gaping.
Kegel trainer set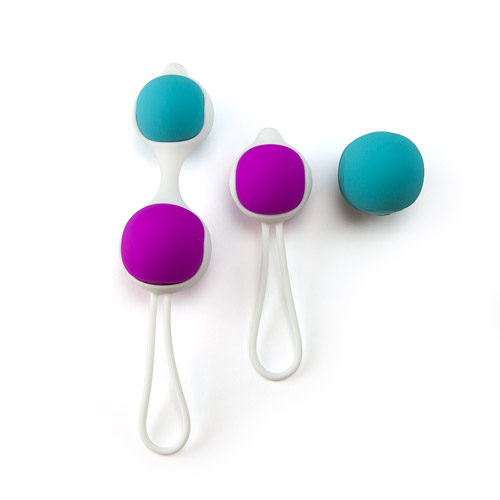 DON'T go too
big
Although an ultra large dildo can be a hilarious gag erotic gift, better stick to human sizes and let the person choose a limit-testing device by themselves. Stay within the range of 7 inches.
DO bet on
rabbit vibrators as erotic gifts
The classic, the pop-icon, rabbit vibrator is not intimidating and already has a remarkable reputation of orgasm-deliverer. Clit and G-spot stimulation combined is a sure win-win.
Heartbreaker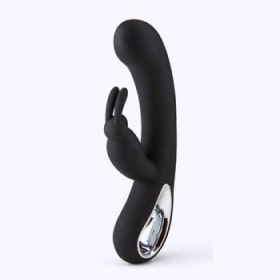 women in USA have used a vibrator
DON'T settle
for strap-ons
Unless you are looking forward to your friends blushing agonizingly because you intrude with their gender roles. Just don't.
DO add a
right lube to your sexy gift
Be considerate and show care when choosing an erotic gift. Pair silicone vibrators with water-based lubes, and silicone-based lubricants with glass wands.
EdenFantasys personal lubricant
EdenFantasys personal lubricant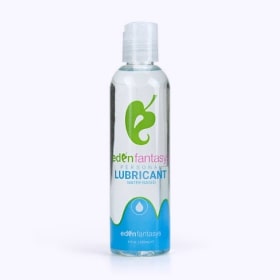 DON'T give
silicone lubricants
Silicone lubricant will make a smart sexy gift if you know for sure that your friend knows the care and maintenance rules. Silicone lubes aren't compatible with silicone toys, stay mindful of that.
DO grant
Power Queens with massagers and wands
Massage wands make remarkable adult gifts. They are equally gorgeous for sore muscles and for that friend of yours that needs a super spur.
Inara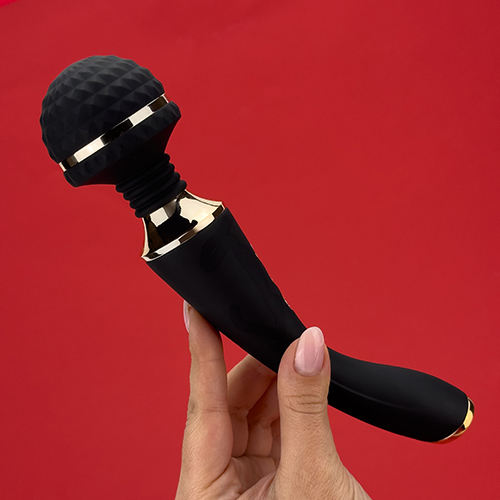 DON'T give
penis pumps or extensions
A penis enlargement device as an erotic gift? So you just assumed he has problems?
DO go for
bright colors and graceful shapes
Some sex toys are purely works of art - they are both a tasteful erotic gift and a total eye candy.
DON'T pick
overly expensive or overly cheap products
As you probably wouldn't give your friend a Ferrari (we just assume you wouldn't, but if you would - good for you), the same way you shouldn't bet on luxury vibrators. With cheap vibes as adult gifts, it's plain simple - it's just tacky.
DO pick
couple's gadgets for a couple
Treat those two lovebirds in your life with the highest compliment of all - praising their intimacy. A vibrator for both would be a thoughtful gift, perceived as if you want to bring them closer together.
DON'T give couple's toys
to singles
Do you really want to make a person feel sad because of your gift? If you are adamant about giving a couple's vibrator, add a partner along in that gift box.
DO add a
cleaning solution to your naughty gift
It's like giving batteries with a remote-controlled helicopter - common courtesy.
EdenFantasys toy cleaner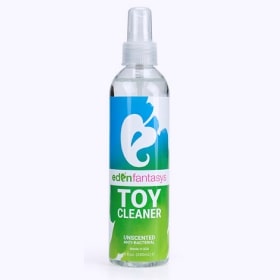 DON'T give
and then ask how it worked out
It would only be appropriate if you gave an adult gift to your significant other, but then you wouldn't have to ask, right?
DO give
discreet vibrators to travelers
You certainly want your erotic gift to serve good, so pick a travel-friendly gadget for those who fly frequently. Consider size, design, the level of buzz and a lock feature.
Freestyle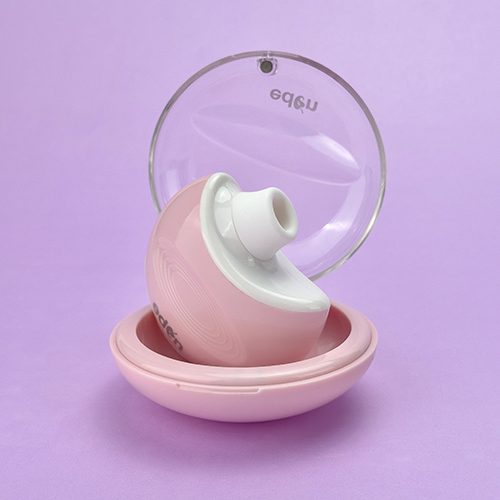 DON'T go too realistic
We do get the joke about d*ck in the box, but your gift should be fun and pleasant, not shocking.
DO add a
discreet masturbator to his toolbox
Let's be real - no man would refuse to blow off some steam from time to time, so give him a helping hand (no pun intended).
Evolution XL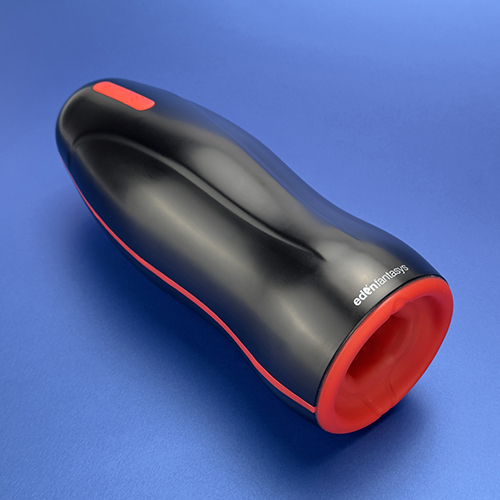 DON'T give
sex toys in opened package
It's unlikely you would give any gift unwrapped, and with erotic presents being such an intimate issue, you should take proper care of the package.
Would you give a sex toy as a gift?
72% of 1750 respondents would love to give a sex toy gift
48% of 1750 respondents wouldn't give a sex toy as a gift