Women's Erogenous Zones: From Foreplay to Orgasm
You know your way around some, you've heard of others, and you'll want to tease them all. Here's your naughty map of all the erogenous zones - on a woman's body and simple guidelines on how to hit the target on each of them.
Orgasm Zones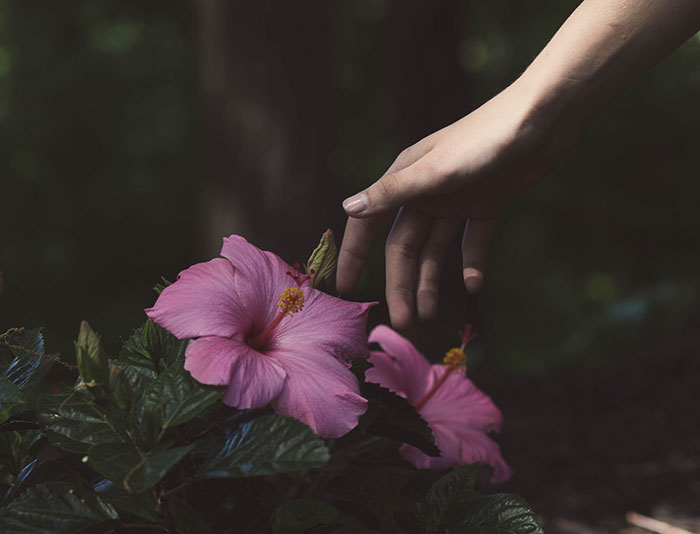 U-spot - The Hidden Orgasm Zone
The U-spot is an orgasm zone around the urethra, right above the vaginal opening. Tease it gently to draw more blood to the clit, making it erect and easy to stimulate. "Hug" your vulva with a cleverly designed clitoral teaser and let its nubs and vibrations massage the U-spot to the O place.
PS-spot - The Outer Bliss Bridge
A short bridge of sensitive skin between the vaginal and the anal openings, the perineal sponge (aka the PS-spot) is a perfect erogenous zone to start with when aiming for anal play. Use a curved finger vibrator as a superhero suit for your finger - put it on to buzz up your touch and give fabulous PS-spot massage.
C-spot - The Classic Orgasm Boom
The clitoris is a magic spot, designed for a sole purpose - to bring women pleasure. It is receptive to many different kinds of play - sucking, licking and other knee-shaking flickering motions. Tease your C-spot with a clitoral stimulator offering the pulsation function - nothing mimics oral sensations like the pulsation technology does.
Every woman's body is different when it comes to arousal and pleasure - try mixing up stimulation types and spur many zones at once.
Anus - The Backdoor Pleasure Charm
The anus is a treasury of nerve-endings, which makes it a dream-making erogenous zone. Many women find the feeling of fullness anal sex provides incredibly arousing. Pop in a vibrating anal plug to experience that famed feeling of fullness intensified with a mighty vibration all across the aroused bottom.
G-spot - The Dream-zone Of Climax
The A-list women's orgasm zone, G-spot is a knot of tingling nerve endings, laying 2-3 inches up the front vaginal wall. It responds amazingly to firm pressure and "come-hither" motion. Bet on a G-spot vibrator with a silky curve and ergonomic shape to brush your G-spot till the G-orgeous climax.
A-spot - The Deepest Orgasm Zone
A-spot is a nerve-rich pleasure zone deep inside the vagina, next to the cervix. It can produce instant lubrication when aroused and is the go-to spot for a guaranteed orgasm. Reach the A-spot accurately with persistent thrusts of a smooth rabbit, mixed with an overwhelming clitoral tease of large rabbit's ears.
Foreplay Zones
Lips & Years - The Tender Tease Foreplay
The most exposed of erogenous zones, lips, and earlobes are super sensitive to light strokes, biting, nibbling, and sensual breathing. A delicious cherry lube is perfect for awakening her sexual appetite. A little drop on her lip will make her extra hungry.
Nape Of The Neck & Lower Back - The Harmony Of Relaxation
Carrying a lot of tension, neck and lower back become burning foreplay zones when treated to a splendid sensuous massage. After a tender warm-up, she'll crave power. Grab a revved-up massage wand and make her beg for its magic on her lower back and beyond.
Some women can climax through prolonged stimulation of foreplay zones - so don't go straight for the v-jay-jay, be creative and kiss, caress, tickle.
Nipples & Inner Thighs - The Playful Foreplay Zones
These are orgasm zones that require more pressure to get aroused. Start with light teasing or licking and move on to heavier stimulation. Use tough nipple clumps to give her extra-stimulation. Clamp them on so they'll draw blood to the nipples, making them erect and sensitive, opening a route to the nipplegasm.
Buttocks - The Cheeky Orgasmic Warm-up
Buttocks are an erogenous zone that needs more than just stroking. They become super sensitive after a light spanking session - so make it your aperitive. To add kink to your tush-play, opt for a high-end crop. It's erotic "bites" will sting, making her savor every spank-second of her punishment.