I thought I would share this because this has taken up most of my day today!
Pei-San Ng
is an artist who likes to use matches! Her artwork is quite beautiful in the end.
I was first introduced to it by my boyfriend who shared this image on his Facebook page stating that he wanted one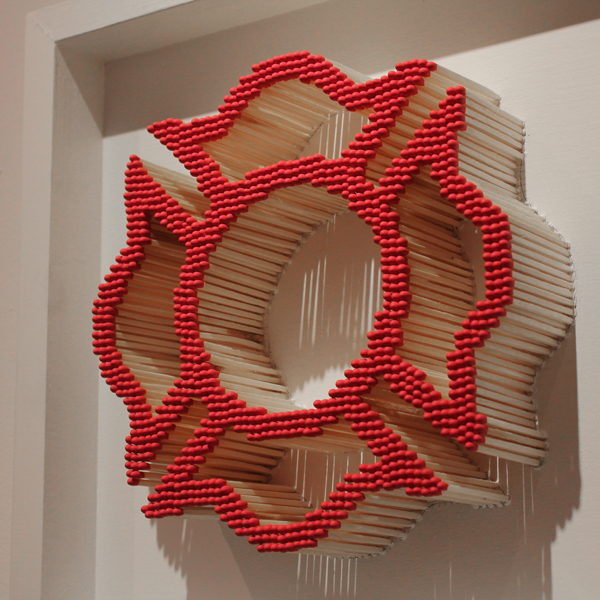 I am slowly working on making one for him! I got the idea months ago when he shared it, but now I am finally starting the bare bones work.
Have any of you ever thought of uses matches or other every day items in your arts and crafts?