To my surprise, I have recently discovered that some erotica books which Eden Fantasys uses to stock on a regular basis have now been discontinued or, for the most part, out-of-stock. Some of these books were copyrighted as far back as 2001, but even the current ones are no longer listed. For example,
"Obsessed"
edited by Rachel Kremer Bussel in 2011,
"Girls on Top"
edited by Violet Blue in 2009, or the
"The Ultimate Guide to Cunnilingus"
by Violet Blue in 2010 (a companion book to the Guide to Fellatio in 2010) will not be found in the search box.
Moreover, even the current lists of books now available from Eden Fantasys are mostly out-of-stock. For example, in the category of
Erotic fiction
, there are only 33 out of 66 books available. In the category of
Guides to a Better Sex
, there are only 21 out of 52 books available.
In my opinion, may of the short-stories found in all these books are timeless. One book that I completed a Review on is titled;
"Girls on Top"
published by Cleis Press can be read for your personal inspection. I am posting this thread so that if you find this book of interest, you might find another source to add it to your library collection.
Front Cover: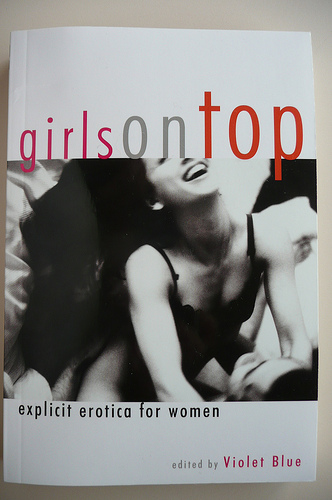 Back Cover: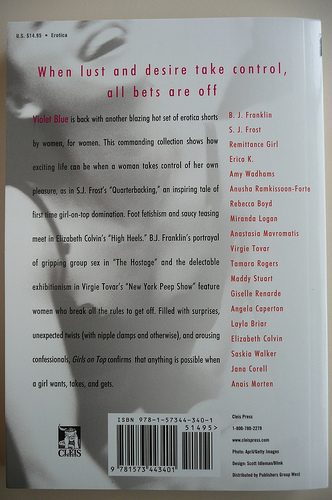 Contents: