This week we are spotlighting Zini Deux - Two Vibes: His & Hers in One!
.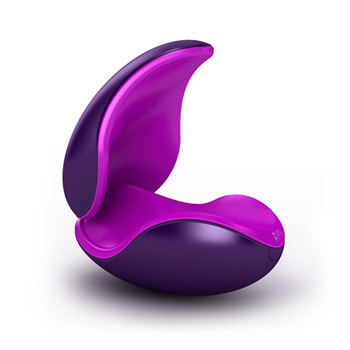 Hers - The design is ergonomic to fit most, if not all, body types and has a special nub for clitoral stimulation. It also has multiple vibration settings and LED controls.
His - This is also designed to fit the male anatomy, has multiple levels of vibration with easy to use LED controls for use in the dark.
Both pieces click together via magnets to ensure you never lose one or the other.
We've giving two away on Eden Cafe this week!
1st Prize: Zini DEUX and Wet Together Lube
2nd Prize: Zini DEUX
3rd Prize: $25 EdenFantasys Gift Card
Click here to find out how to win!