Did you see all of the new items that made it to EdenFantasys this last week? If you tend to like lingerie, you'll really love our new releases this week!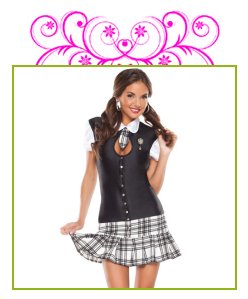 Are you one for costumes? C'mon, you know that Halloween is coming up! We're now carrying a bunch of new costumes varying in sizes from XS to 1X/2X. We're carrying:
Army Bustier
and
Army Mini Skirt
,
Racer Corset
and
Racing Mini Skirt
, the
Firefighter
and
Female Firefighter
,
Lager Lass
,
Knockout Nurse
,
Night School
,
Seductive School Girl
,
SWAT Shooter
,
Corrections Officer
,
Retro Stewardess
,
Saloon Girl
,
Nurses Bustier
,
Flapper
,
Mob Girl
,
Eskimo
, and the
Football Player Female
.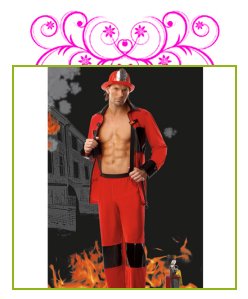 How about male costumes? We're now carrying the
Male Firefighter
costume (check out the included underwear!) and the
Lumberjack Wood Pecker
. The "Wood Pecker" on the Lumberjack even includes a zipper to insert two beer cans into it!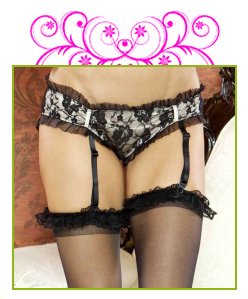 Are you looking for just some regular lingerie? We're now carrying the
Mini Cha Cha Skirt
,
Shut Up and Kiss Me G-String
,
Love Potion #9 G-String
,
Nude Affair Garter Panty
,
Absolute Treasure Garter Panty
, and the
Spider Fishnet Shorts
(male lingerie!).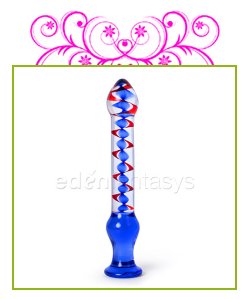 Do you like glass dildos? What about
Icicles
glass dildos? Well, we're now carrying the
Icicles No. 22
dildo! Made with clear glass with a red and blue design through the Pyrex glass, this glass toy features all of the same beauty and innovative design of the rest of the glass dildos in the Icicles line.
-
Classy packaging
-
Glass is strong and body-safe
-
Toy has a base for easy standing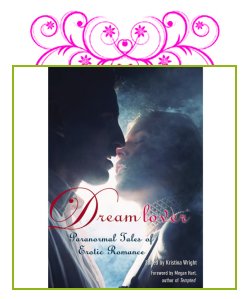 Are you a reader? We're now carrying two more Cleis Press books! Whether you want to dig into a paranormal romance or an erotic twist on a classic, we're carrying two new books to satisfy your cravings. There's
Pride and Prejudice
edited by Mitzi Szereto and
Dream Lover
edited by (our Naked Reader book club host!) Kristina Wright.
Along with all of these great products, we
also have these products available for purchase
:
Dr. Laura Berman Cleopatra
egg,
Loa
vaginal balls in green,
Dr. Laura Berman Ishtar
egg,
Checkmates The Pawn
,
Leopard Bling Cuffs
,
Pink Candy Jag
strap-on harness, and the
Butt Tite Delight
.
What did our manufacturers have to share with us this week?
These items are items that have been recently released from the manufacturer, so you can add them to your wishlist, but they aren't available for purchase. From California Exotics, they announced:
Mini Blaster Purple G
,
Mini Blaster Yellow Bulb
,
Whisper Micro Heated Bullet
,
Astrea Vibrating Panty
,
Magnetic Power Ring Double
,
Glow Stroker Pierced Pussy
,
Glow in the Dark Vibrating Emperor
,
Wild Orgasm Pierced Lover
, and the
Rally Ring Enhancers Racer
.
Doc Johnson announced:
10x Power Bullet
,
Diva Dreams Nurse with Dong
,
Seductive Schoolgirl
,
Wendy Williams Anal Trainer Kit
,
Spot-On G-Spot Stimulating Gel
,
Virgin Pussy Palm Pal
, and
Rockstar Tina
.
Other companies announced new upcoming products as well. There's
Screaming O Glow Bullets
and
Screaming O WooHoo
from Screaming O and the
Rondo
from Close2You.
So, which one of the now-purchasable products interest you? What ones are you excited for?