Lots of new, sexy products hit our virtual shelves this week? Have you seen any of these products around EdenFantasys yet?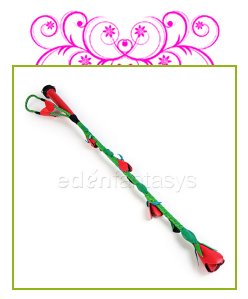 First off, we have the
Red Rose Buds crop
. Ruff Doggie Styles allows you to practice your S&M in style. Cute little rose buds line the entire shaft of the crop, and at the very tip, there is a large rosebud that will let you strike your partners with love.
Mega Meggs
can't seem to get enough of the crop, and she says "Oh geeze, where to even begin! I loved this crop, oh god did I love this crop! This was my first crop or cane and I will certainly be going back for more!" So, why exactly don't you have the
Red Rose Buds Crop
on your wishlist yet? I know I do!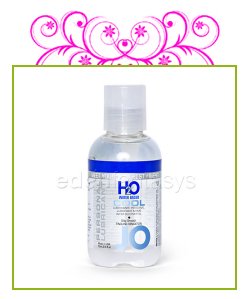 Next up in our sexy line-up is the
System JO H2O Cool Lubricant
. This water-based lubricant is long-lasting, and it's never supposed to be sticky or tacky. In fact, on the packaging, System JO claims that this water-based lubricant has most of the properties of silicone lubricant while still being easy to wash-off. The
System JO H2O Cool Lubricant
sounds like a winner to me!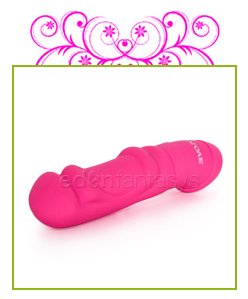 The
Evolved Travel Vibes Anguilla
found its way onto our shelves as well. This mini vibrator is a discreet size, and it's made from satin-smooth plastic to make it perfect for those vacation getaways. This little pink or purple vibrator even
looks
like a favored vacation spot; the body of this vibrator actually looks like a little Tiki Idol to me. (Does it look like that to anyone else?) The waterproof aspect and the small size means that you never will have to leave your
Evolved Travel Vibes Anguilla
at home!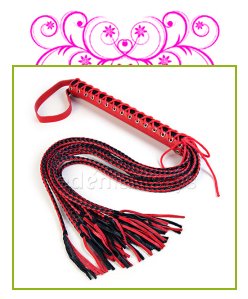 The
Leather Corsette Flog-Her Flogger
can make some of your kinkiest fantasies come true. As another Ruff Doggie Styles product, they put quality behind their kink toys, and by looking at this sexy flogger, you can tell that they wanted to make their product unique as well. In
00
's review, they write "This very sexy, leather, corset-looking laced flogger is close to being a dream toy for anyone into flogging or mild BDSM-type play. The colors, the leather, the lacing all say 'sex'." Why not look into this
Leather Corsette Flog-Her
for your next kink session?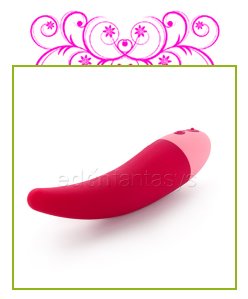 The
Sinfonia G-Spot Vibrator
is a sex toy that we've carried in black for awhile now. However, now we're offering it in a cute light rose and dark rose color combination. It's the exact same toy that you've grown to know and love except now it has a wider color variety.
Barefoot Dreaming
loved this toy and said "I loved this toy from the moment I opened the package. It is well designed and uses batteries you have on hand. It is easy to operate even with one hand and curved just right." Guess there's no reason not to check out the
Sinfonia G-Spot Vibrator
.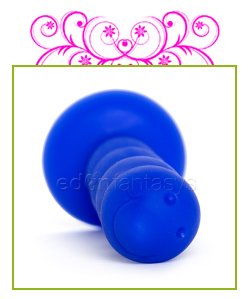 Awww. It's the
FunFactory Witty Worm
! How cute! We've carried this little anal toy in red for awhile, but now we're offering this adorable little worm in blue. The little ridges of this anal toy will just wiggle its way into your heart.
MeowMix
is definitely in love with her little Witty Worm when she says "This is the first toy I've used yet, that makes my man SCREAM in ecstasy when he comes. He likes it, A LOT."
Witty Wormie
is a winner!

Pipedream Products
made some new product releases announces on EdenLink as well. It must be the week of the pink toys because we have a lot of new ones coming from Pipedream Products! We have the
Moist Anal Lube
,
Basic Dong with Suction Cup
,
Basix Jelly Egg
,
Wanachi Maxi in Pink
, and the
Wanachi Maxi in Blue
. Lots of good product choices for you coming soon, so add those to your wishlists!
So which products are you excited about?