Welcome to this week's featured SexIs article:

Stuck in the Friend Zone, by chicmichiw!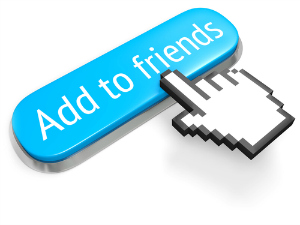 Have you ever heard someone say they're "stuck in the friend zone"? They're usually referring to the fact that someone won't date them. Often, you'll hear a man use this phrase to express how a woman feels about him. Occasionally, it's meant in a derogatory way. "Look at all this I have to offer, and she stuck me in the friend zone." as if her opinion is irrelevant, and she's not allowed to not be attracted to him.
chicmichiw posits that this is a misogynistic approach to a woman's right to choose who she wants to be with.
From the article:
"When a guy says he's stuck in the friend zone he's turning friendship into a consolation prize; a second-best option. This shows that he may not actually value friendship with women, or that he sees the deep, personal connection that comes with both friendship and a relationship simply as a means to the end of physical relations. If he describes being friends with a person as being "stuck", then it sure sounds like he doesn't actually want to be friends with that person. Men who use the term "friend zone" in this way are therefore revealing that women, to them, are prizes to be won rather than equals with whom close, platonically intimate relationships are possible."
What do you think?