Of course, anal toys need to be safe. It is possible for some, smaller toys to actually be retracted into the anus and be difficult or impossible to remove. This sometimes necessitates an emergency room visit or a lot of work on one's part.
However, sometimes I see fairly large, otherwise safe toys being reviewed with the warning "do not use anally as this toy does not have a flared base." Is this always the case? Or is it simply dogma that we follow, because we hear it so frequently?
According to Tristan Taomina, in her book
The Ultimate Guide to Anal Sex for Women
Taormino disagrees.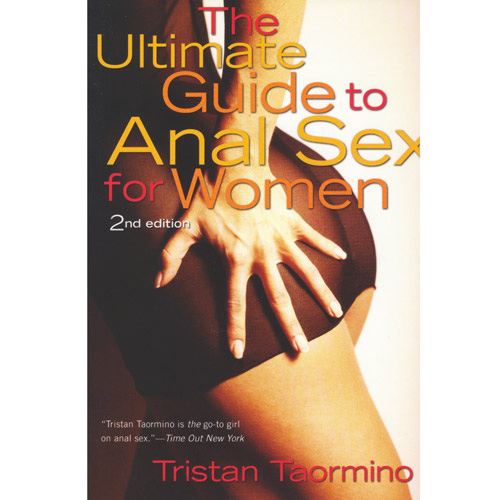 She talks about anal toys in detail. Taormino has done a great deal of research into safe and enjoyable anal play. I think the woman knows what she is talking about. I'm paraphrasing here, but she says
as long as
the toy is
at least
eight inches long and you can get a fist around the base, most long toys (if the proper material for cleansing after use) are safe for anal play.
Have you read Taormino's book? Or are you part of her website? What do you think about her work in researching safe anal play and her conclusion that not every toy, especially large toys absolutely
require
a "flared base" to be safe?
We are not talking about plugs, bullets, or putting food or small or breakable items etc into the anus. We are talking about long, safe toys, which would be impossible to actually be "sucked into" the anus being considered safe without a "flared base."
Do we need to be more open to Taormino's advice?