LOL working there would certainly be a lot more interesting than the auto parts factory I worked in briefly.
I liked the pics of the sex doll's disembodied boobs sitting around.
Sex toy factories are so surreal. Who thinks about someone sitting around making your vibrators all day. Here's a pic I found on tumblr: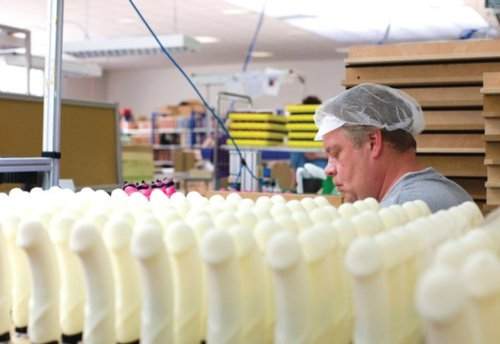 "just another day at the dildo factory."