Hi ppl,
So the wife was interesting in Gspot/squirting and naturally i looked into it and found "the best" or at least somethig everyone said YES u have to try this: Njoy pure wand.
We have it now however are still failing miserably with getting a reaction.
In reality since my wife doesnt think she ca "feel" where her gspot is, we are having issues how far in to place it.
We are using the small end and i would say probably a few inches o the shaft.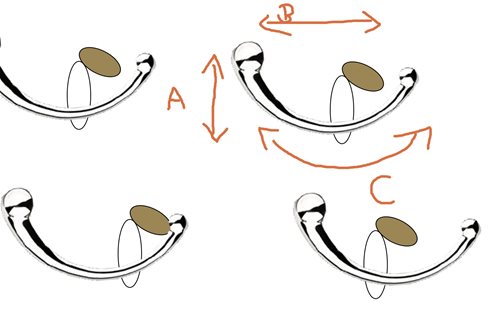 This is a basic idea, where i show the opening as well as the orangy circle is a crappy idea of a public bone "for navigation!!!"
Also curious on movement, from experience
A: up and down
B: in and out
C: Rocking
I would assume rocking, but its not really getting us anywhere but i think that is because of placing!!
Any help is really really appreciated we want this to wrk!