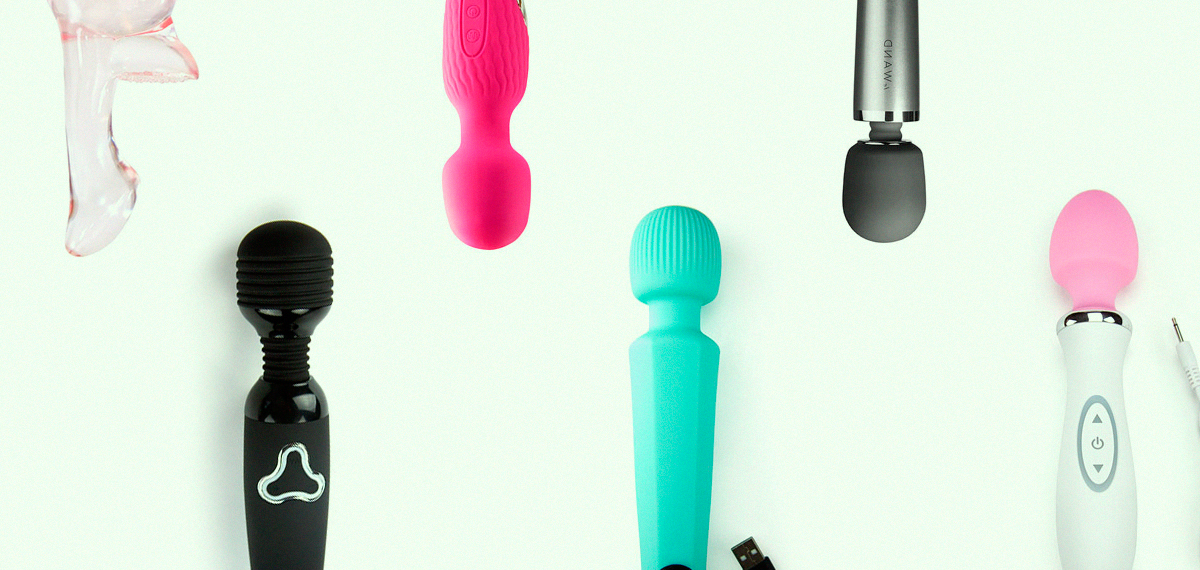 How To Choose Your Perfect Wand Vibrator
If you ever wanted a magic wand that grants sexy wishes, wand vibrators should be up your alley. Supercharged with power, these little monsters feature sweeping vibration and can work you to orgasm for hours. Immensely strong motors make them perfectly capable of both soothing massage and explosive stimulation. Choose your magic wisely with our smart guide on picking a wand vibrator.
Wand vibrators require a lot of juice to produce those intense vibrations. There are many power sources available in wands, so you're free to choose one that fits your needs best. They're available in battery-operated, rechargeable, and standard power outlet options. Choose the one that best fits your primary needs, or pick out a couple of models that are suitable for different uses.
Rechargeable vibrators are the best choice for people on the go, who want to have a massager available anywhere, anytime. Corded massagers, on the other hand, are powered by a standard outlet and therefore can provide intense vibrations and limitless endurance, so your pleasure session can go on and on and on.
Thrill wand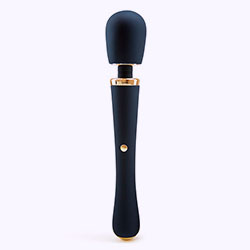 Vibrating wand massager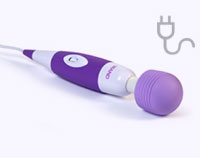 women who attempt experiencing a squirting orgasm, achieve their gushing goal with a wand vibrator.
Learn
how to squirt
Paying more for something does not necessarily equate to higher quality. Case in point: our Hitachi Style Wand. With a head made from hypoallergenic luxury silicone and boasting ten orgasmic vibration patterns, this rechargeable magic wand can easily compete with more expensive models - and come out ahead.
Hitachi style wand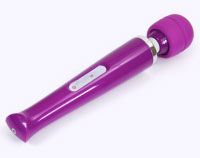 A simple set of attachments is capable of turning your simple yet revved-up wand vibrator into a ravishing sex machine that can deliver dual stimulation, G-spot spur or even anal play.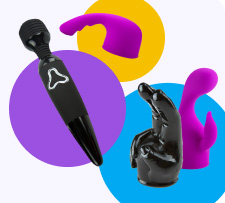 5

Indulge In Unique Features
For an even more exciting experience, look into models enhanced with additional features such as arousing warming, pressure-responsive vibration control, illuminated head, and waterproof lining. Wand vibrators made in ergonomic shapes and from luxury materials would make beautiful gifts for yourself - and your loved ones!
Lyra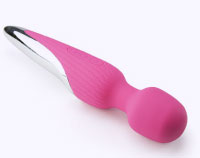 6

Magic Tricks Your Wand Vibrator Can Do
Covert Vibes. Want to beat the daily grind by doing some grinding of your own? If "frottage" is your thing, wrap your vibrator in a thin pillow or quilt and go to town. The vibrations are powerful enough to deliver the kind of orgasm designed to make you forget about your everyday worries.
Full Penetration. With a little warm-up - and the appropriate lube - the heads of some medium-size toys can be partially inserted for a shallow, but wildly fulfilling caress. The opening of the vagina has a high concentration of nerve endings. Give them a little buzz, and the vibrations will be transmitted to all your surrounding hot spots. Need we say more?
Bathtime Buddy. A waterproof magic wand is the best companion for a relaxing bath or a refreshing shower. Give yourself a nice, slow rubdown with a happy ending to release every tension, or thrill yourself with a quick, powerful orgasm to wake up all your senses.
Use It With Your Partner. Take lovemaking to a whole new level by bringing a massager to bed. Whether you rest it between your bodies while in the missionary position, or one of you uses it on yourself or your partner for added sensations, a magic wand vibrator will definitely kick your couple's game up a notch and guarantee some mind-blowing orgasms.
Edging For Ecstasy. Alone or with a partner, edging is a technique that can lead to some of the most powerful orgasms you've ever experienced - and a wand vibrator is the best tool for this game. By repeatedly bringing yourself or your lover to the verge of an orgasm, then cooling off and starting over again, you create an explosive buildup of pleasure that when released, produces an eruption that's downright volcanic.