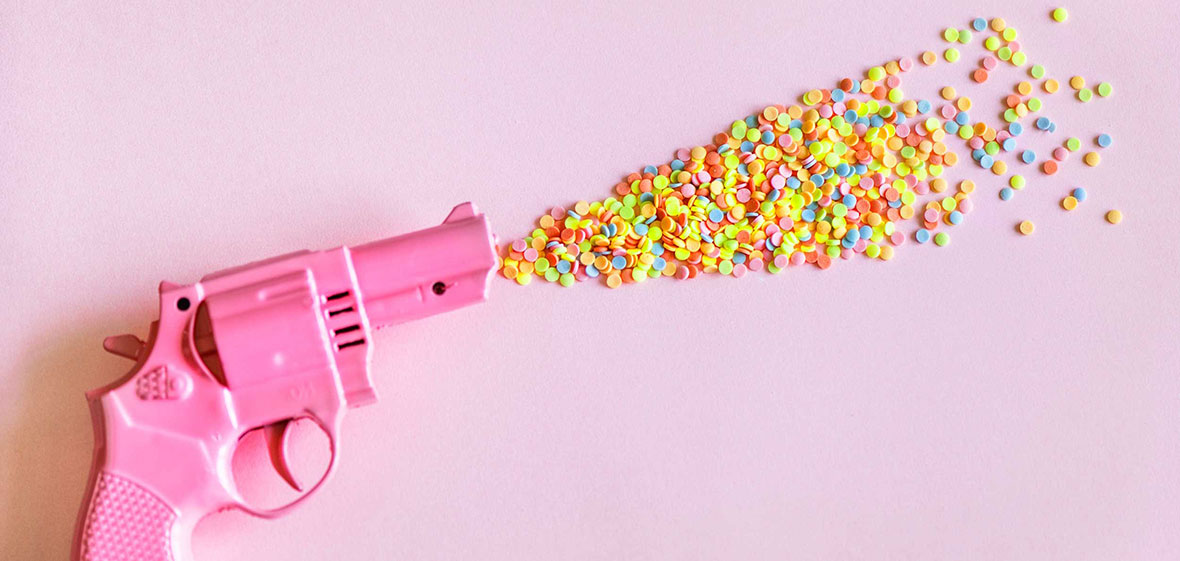 How To Have A Squirting Orgasm With Sex Toys
Female ejaculation isn't a myth. Learning to squirt when you come can add an astonishing dimension of profound ecstasy to your orgasms. We'll demystify the how and why of "VAJaculation", and show you which sex toys can help you achieve the powerful, gushing explosions.
Is Squirting Pee? How Can I Check It?
The biggest misconception about female ejaculation is that the liquid involved is pee. Wrong! This "love juice" - a.k.a. "female ejaculant" - is a pure, odorless splash of fluid produced by the Skene's glands, which are located in the urethra behind the G-spot, and are widely referred to as the "female prostate".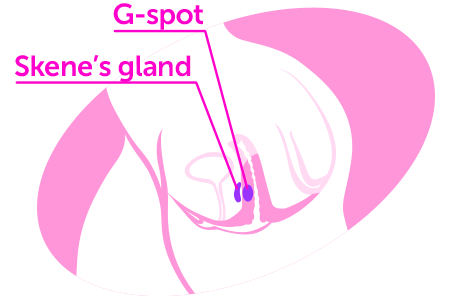 While not everyone can squirt on the first try, everyone is sure to have a lot of fun with the learning process.
How To Squirt With Sex Toys?
The G-Spot Hunt
Consistent, prolonged attention to the G-spot is the easiest way to stimulate the Skene's gland and make your sweet love juices flow. Stroking it, pressing it - as long as it takes until you feel it engorged. Once the G-spot is aroused, you can aim for waterfalls.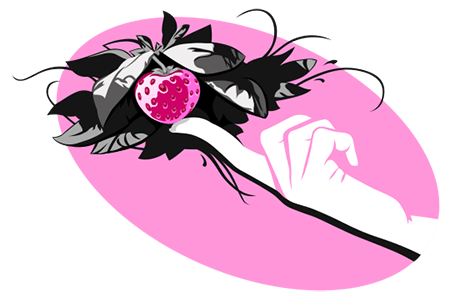 While fingers are adept at this task, they often tire before the desired "outcome" is achieved. High-end toys with finger-like features mimic natural finger movements and boost the sensations by a hundredfold to deliver the G-impact needed to bring on super, splashing orgasms.
As the G-spot is very receptive to pressure, one of the best ways to hit it is by adding an extra inch to your dildo. A dong with a thicker and longer shaft perfectly stretches and massages the front vaginal wall leading you to a blasting explosion.
To thoroughly massage that elusive love button bet on G-spot vibrators. These smart gadgets with their distinctive shape, pronounced head, and tons of fantastic functions are the true snipers hitting the G-spot and provoking it to orgasm 10/10. If you want to learn how to pick the right G-spot sex toys, explore this guide.
The Powerhouse
The road to VAJaculation is paved with powerful, multiple clitoral orgasms. With deep, piercing vibrations, steady pressure, and mad intensity, a magic wand massager provides the deep stimulation necessary to make your sweet bits fill to bursting with "love juice".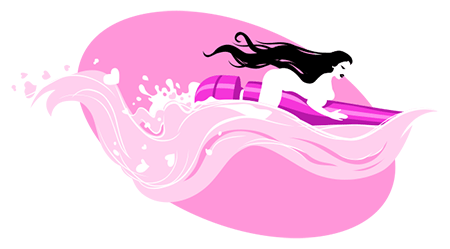 For a really strong squirting climax, you may need a wand that is supercharged with the power to pack a serious punch. Magic wands such as Hitachi have mighty motors and provide such deep rumbling vibrations; it will make you literally gush.
Trying out various attachments will help you discover which kinds of stimulation - penetration, G-spot, or C-spot play - work best to help you reach the monumental climaxes you seek. Mixing them up and combining them will make your quest for the ultimate squirt even more exciting and rewarding.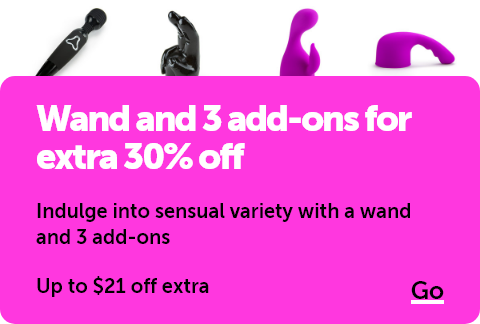 Double penetration, the feeling of being totally filled up, is what will push your G-spot to a gushing climax. A realistic double ended dildo will energize your magic button twice - vaginally and through the butt-hole. As a result, you will get one of the most intense G-spot orgasms you can imagine. Read on this in-depth guide to double penetration to double your squirting fun.
The Precious Pressure
When it comes to producing squirting orgasms, there's nothing more reliable than steady pressure. That's why the hard, uninterrupted, all-consuming pressure created by an exquisite glass wand is exactly what you need to make your G-spot swell, and gently probe your Skene's glands to achieve full-scale gushing.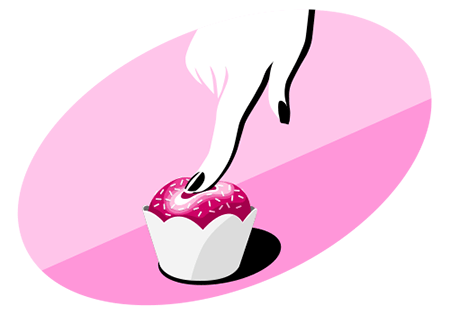 Wands with different textures - nubs, ribs, or swirls - can add enhanced levels of pleasure to your play, so be sure to check them out.
The beautifully sculpted veined shaft and balls of life-like glass dildos are more than just eye-candy. These intricate realistic details are aimed to give an extra kick for your G-spot, and they do the deed.
To find and thoroughly grind the G-spot for a bursting squirting climax bet on steady pressure that glass curved wands provide.
Do It Together
If you dream of squirting orgasm while getting it on with your partner, there's nothing better than a C-shaped couple's vibrator to bring on a big juicy finale. C-shaped vibes fit seamlessly between your two bodies while targeting both the G-spot and the clitoris. Add a thrusting penis, and you've got a go-to recipe for a gushing climax.
To add more stimulation to G-spot during thrusting with the penis, expand your play inside the backdoor with a butt plug. To make the pressure more pronounced and tantalizing, choose a bulbous plug that will restlessly massage the G-spot from behind.
Adding some extra inches to the diameter of his shaft can be game-changing - especially when the main goal of the game is squirting orgasm. Penis extensions will make his shaft thicker and more textured for intense squirt-inducing G-spot massage.
EdenFantasys recommends:
To stimulate the G-spot he doesn't need to thrust too deeply. 1-3 inches deep is enough to stroke her G-spot and make her squirt.
Handy Squirting Techniques That'll Make You Gush
Need inspiration for your journey on the quest to find the ultimate squirting orgasm? Here are some ideas that will really float your boat.
Stroking Technique
Insert your index finger inside the vagina so that you could touch the front wall. Stroke firmly in a backward and forward motion. Start with slow short strokes, gradually building the intensity.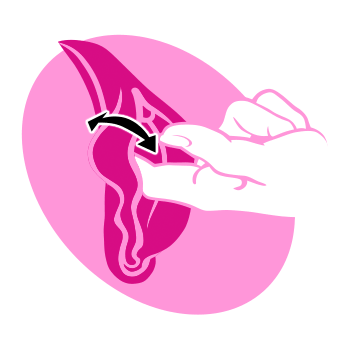 If you feel an "urge" follow through the stimulation, don't stop. It's a sign you're on the right track.
Overdrive Technique
Once your index and ring digits are inside the vagina, rest the palm on the clit, cupping it. Start with slow stroking, and as you feel the juices flowing, speed up. Pull the hand up and down to stimulate G and C-spot simultaneously.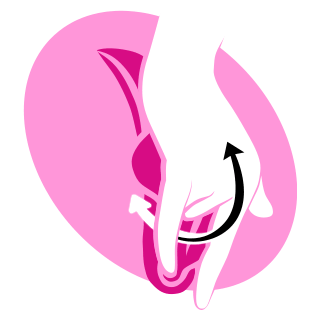 "Safety Towel" Basics For Better Squirting
Set The Mood
Create the kind of atmosphere in which you feel absolutely comfortable, physically as well as mentally. Before you begin, use the restroom to empty your bladder. Spread out a couple of towels, light some candles, set any insecurities aside, and simply allow yourself to tune in totally with your sexuality.
Use The Right Lube
Natural lubrication is a good thing, but it's rarely enough to achieve a squirting orgasm. All of your feminine pathways must be well-lubricated to eliminate any discomfort and to ensure the heightened levels of ongoing stimulation a gushing climax requires. Try tingling lubes or special G-spot gels to accentuate G-spot sensitivity, or find out other delightful options in this guide to lubricants.
Relax and enjoy every signal that your body is sending. The road to female ejaculation is truly liberating.
Do Your Kegels
Having a toned pelvic floor will enable you to push out your PC muscles at the precise moment you're at the edge of the climax. That motion will stimulate the Skene's glands and unleash a gushing squirting climax. Training your Kegels on a regular basis using special exercisers will lead to healthier and more satisfying sex life, and best of all, the wild, wet, and wonderful joys of VAJaculation! Find out what Kegel exercises are best in this guide.
Full Set for A Gushing O!
Customize and grab the unique collection of squirt-inducing sex toys. Choose the smoothest and the sturdiest glass dildo for exciting G-spot pressure, a G-spot vibrator that will perfectly hit your G-spot, and a wand massager that will lead you to erupting squirting orgasm with its powerful vibrations.