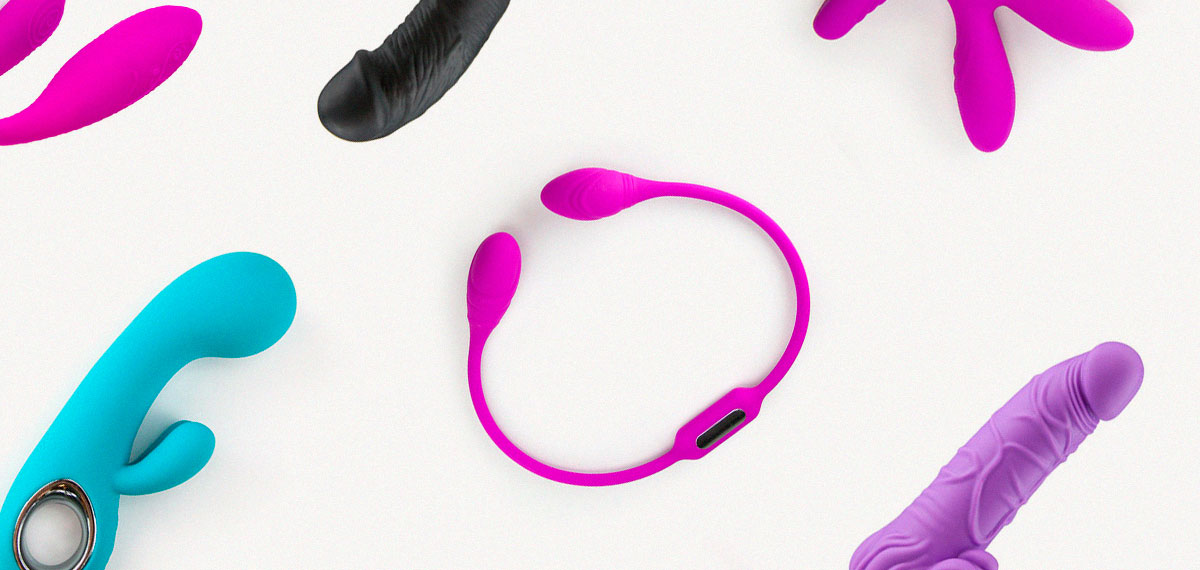 How To Choose The Best
G-Spot Toys
"You feel how slow, warm waves of overwhelming pleasure cover your body. The orgasm is deep and long - while you continue to stimulate your G-spot, the waves of delight will keep rolling through," - this is how most women describe their G-hunt. You can experience all that too. This is your guide. You're going to need to pick the right G-spot sex toys, find your perfect playmates and nail down that G.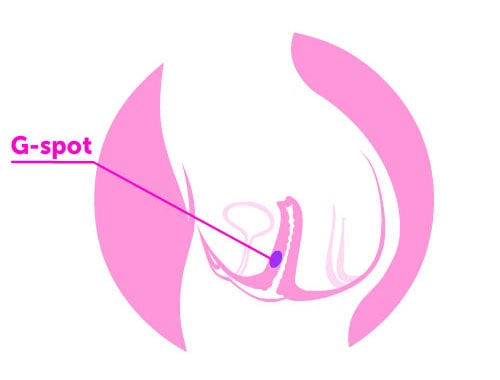 The G-spot is a one-inch-square area located on the front vaginal wall, about two to three inches up from the vaginal opening. This sensitive zone is jam-packed with nerve endings and interconnected with the clitoral nerve network.
Yup, it's him again - the clit is responsible for those majestic waves of pleasure you can sway on if you target your G-spot right. You must have heard stories about those uber-legendary wall-stomping G-spot climaxes that make women squirt, squeal, and ask for more over and over again. Well, now you know what to expect when going on the G-hunt.
2

How Can I Find My G-spot?
At first, you should know that if you have a vagina, you have a G-spot. Every woman has a different level of G-spot sensitivity - some respond to the slightest touch, while others need precise pressure. Not everyone's G-spot lies in the same place. For example, some women may find it further, some closer. Locating and precisely targeting the G-spot can be tricky, but that's what G-spot toys are for. They are your ultimate tools for hunting - and marking - the spot.
3

What's Special About G-spot toys?
Shape
G-spot toys always feature ergonomic curves, built to target the front of the vaginal wall - the G-spot nest. They find it, grind against it, and deliver all the pressure needed to make you gush with a G-spot climax. Also, there is usually a sizeable bulbous shaft involved - it makes it easier to target the right spot and covers larger surfaces for more pleasure.
G-spot charm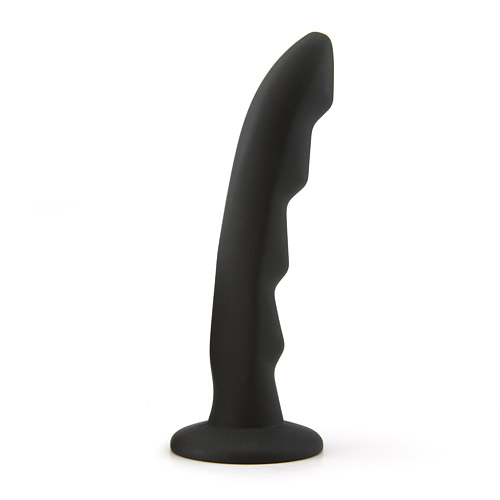 Material
Intense stimulation. Though the human finger is capable of providing sustained, targeted pressure, it's still quite hard to reach a full-scale G-spot climax using only fingers. Thankfully, firm, tireless G-spot toys are designed to offer respite to your fingers. Firmer materials always guarantee the precise, powerful pressure most women need to reach the grand finale. The toys made of hard plastic, metal or glass are tickets to bursting, G-spot climaxes.
Pink swirl G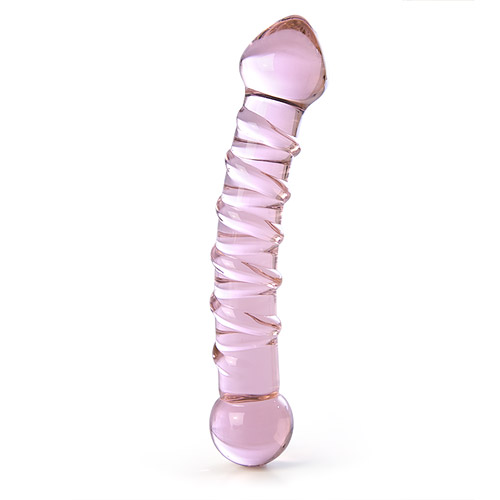 Gentle stimulation. Since every G-spot is different, some women are more sensitive and need more tender G-spot stimulation. When looking for a G-spot toy that provides softer and tender G-spot caressing, remember you cannot go wrong with silky-soft silicone. Smooth and incredibly pleasant to the touch, silicone is what you need to indulge your G-spot with some royal care. If you want to explore how to choose the best sex toy material to satisfy your orgasmic needs, read our material guide right here.
Mage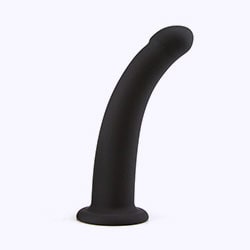 4

G-spot targeted sex toy features
Handy thrusting
The most natural way of giving your G-spot the pressure it craves is by replicating "the motion of the ocean," AKA, the classic hand-made thrusting. Arm up with a large-headed G-spot dildo to massage the heck out of those vaginal walls, pressing all the love into the G-spot when you hover over it.
Cupid g-spot vibrator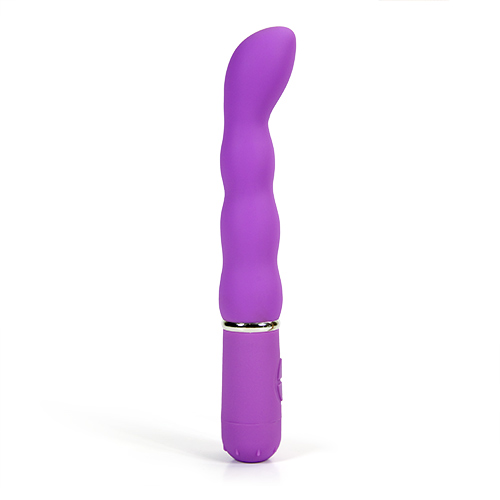 If you're looking for a quiet toy for discreet playtime, that still has enough power to give you an incredible O, Cupid has got you covered!
Sturdy Suction Cups
Suction cup G-spot dildo is your cup of tea if you wish to explore a solo option for lighting up your orgasmic buttons. Stick it to the floor or wall and find the most pleasurable angle of riding to please your G-spot.
As it rotates inside of you, you feel swirling satisfaction unlike any other. It will have you climaxing again and again.
Waterproof splendor
Nowhere else is G-spot stimulation more explosive than in the comfort of warm water. Good news - nearly all G-spot toys, including vibrators, are completely waterproof to ensure you enjoy a safe and orgasmic bath time.
Eden rechargeable dual vibrator
Eden rechargeable dual vibrator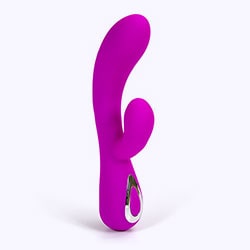 My favorite place to use this waterproof rabbit is in the shower. It's amazingly quiet; nobody will even know you're using this toy (unless you can't contain your moaning).
Vibration thrill
Adding a thrilling buzz to G-spot stimulation enhances the arousal of sensitive nerve endings and is a sure-fire guarantee of a toe-curling G-spot climax.
Bendable performer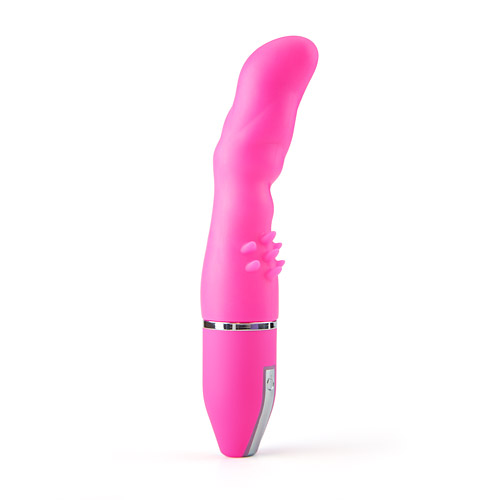 The Bendable Performer toy is just what it advertises. With its multiple functions and vibrations, it does outperform some of the other toys!
Pulsation treat
Imagine a delightful series of strong, staccato impulses aiming to tease and please your G-spot. A pulsating G-spot vibrator does just that, energizing many nerve endings and bringing you closer and closer to G-spot climax with every pulse.
Midnight pal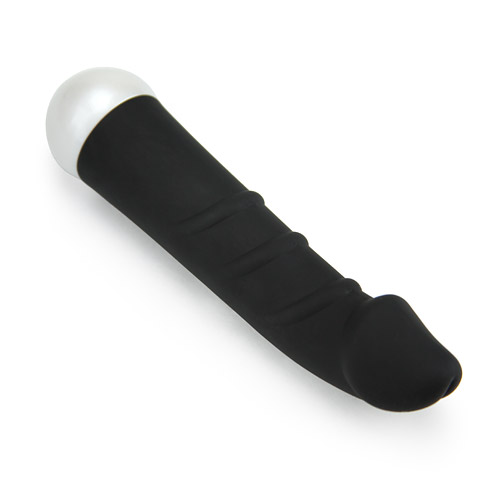 It's powerful, it's waterproof, and it's quiet so basically everything you'd want in a toy. I HIGHLY recommend this toy to literally everyone who wants a quick and intense orgasm and then some.
Wave sway
This unique feature creates smooth, rhythmic pressure designed to caress the G-spot literally like a wave. The gentle "come-hither" motion that emanates from the enlarged, targeted shaft of specially-designed G-spot vibrators provides remarkable sensations, which would be nearly impossible to duplicate by any other means!
The Sway is a wonderful toy that provides great dual stimulation of the G-spot and clitoris with strong vibrations, with the added bonus of a shaft that moves up and down to further stimulate the G-spot.
Dual motors combo
Rabbit G-spot vibrators bring the "blended" orgasm fantasy to life. While a powerful motor in the shaft stimulates the G-spot, the rabbit attachment works the clit into a frenzy, simultaneously stimulating both pleasure zones to bring an explosive climax.
Honey bunny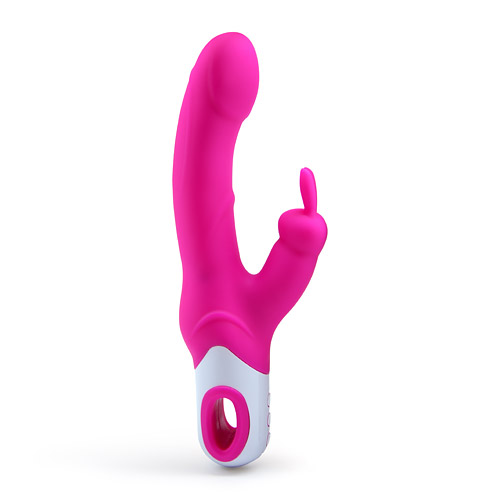 This toy is definitely going into my often rotation! Every time I have used this toy, I have orgasmed and orgasmed hard.
Thrusting charge
When it comes to G-spot orgasm, you can't go wrong with some good, old-fashioned, natural thrusting. But recreating the thrusting motion of a raging hard-on with your hand can be tiring. A G-spot vibe with a revved-up thrusting feature is a much more practical and pleasurable solution.
Fantasy thruster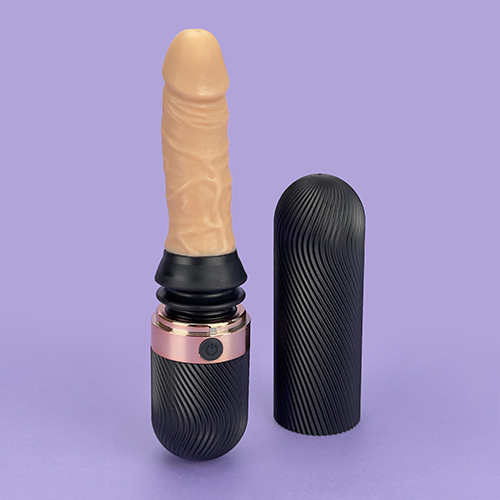 The realistic feel of the dildo in combination with the thrusting and warming is an instant "O" for me. I haven't tired of it night after night... it is a dream come true because I am in control of how hard I want it.
Rotating beads dance
Rotating beads offer an extraordinary enhancement to G-spot stimulation. Equipped with as many as five (or more) rows of beads, a gizmo like this can thoroughly massage the inner walls of your vagina. Gyrating the G-spot again and again, it creates powerful rolling sensations that are indeed an orgasmic treat.
Best love rabbit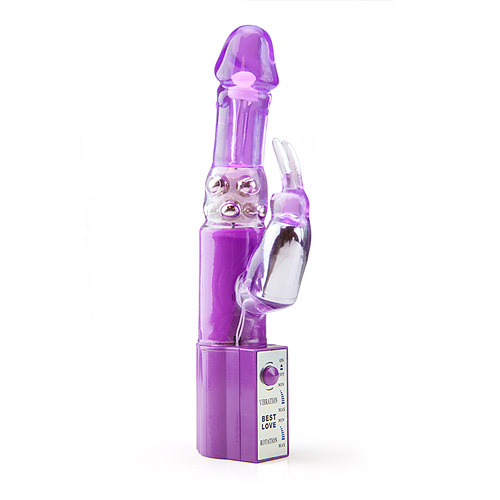 My favorite feature of this toy was the beads! They were amazing and hit all the good spots you would expect.
Finger motion spur
While a real finger is hardly capable of providing a blasting G-spot orgasm, a G-spot vibrator with finger-like motion does offer that special kind of stimulation. It perfectly imitates the delicate, yet firmly enticing pressure of the human touch, while targeting and maintaining contact with the G-spot until a climax is achieved.
The rolling, finger-like motion of the shaft provides subtle G-spot stimulation that results in a gradual build-up of tension. Upon release, BOOM! You have yourself a classic G-spot climax!
Couple's toys harmony
Of course, the heat of intimacy and fulfilling thrusting of traditional intercourse are enjoyable. But are they enough to bring her to an explosive G-spot orgasm? Let's face it - not always. To help, bet on a C-shaped couple toy. The expert design of the toy cups both the C and G-spots, setting you on the path of explosive, blended orgasms.
It works for hands-free pleasuring, with or without a partner. I've used it both vaginally/clitorally and vaginally/analy, and I find it does the trick.
5

Exciting G-Spot Play Scenarios
Bath-time Reveries
It's much easier to achieve a dazzling "O" while soaking in a warm, relaxing tub. Whether you're in the tub or the shower, your muscles will be relaxed enough to become super perceptive. A waterproof G-spot vibrator is the perfect companion to bring along and ensure toe-curling G-spot climaxes for your splashing playtime.
Change Direction
Mount a suction cup G-spot dildo and enjoy a new kind of treasure hunt! Stick your toy to a variety of surfaces at different angles, and explore the most stimulating positions to achieve maximum pleasure.
Temperature Play
Glass and metal G-spot toys retain temperature, which allows for a truly supercharged method of G-spot pleasing. Place the toy in a bowl of warm or cold water and then use it to press your orgasmic button. The sensation of added heat or chill will make your G-spot orgasm breathtaking.
Going Down With A Buzz
If you love some oral prelude, ask your partner to grab a G-spot vibrator - believe us, the result will be ecstasy. The mix of tender tongue caresses with the targeted G-spot stimulation is sure to send you through the roof.
Guided Partner Play
Have your partner put on a finger vibrator - let them show they know how to please your G-spot! Remember - communication is key to getting the best results. Give your partner constructive tips and let them know what moves hit the spot. The pleasure will be two-fold - your lover will discover the path to your inner orgasmic button, and you will have the time of your life during this exploration!
Upgrading Couple Play
Our motto is - "leave no hole unfilled." Add a C-shaped couples' G-spot vibrator to your typical session and don't forget to throw a butt plug into the mix. Both toys will provide combined pressure that are sure to push your every button. Vibration intensifies the classic "motion of the ocean," while pleasurable G-spot sensations bloom more intensely thanks to anal stimulation and the clitoral attachment ensures a fabulous finish.