I think that every sex toy owner has at least one dildo in their toy chest (and often many more ) And the fact that it doesn't vibrate, doesn't diminish dildo potential to give pleasure. Am I right?
Made in all sorts of
shapes
, sizes, colors, and materials, dildos are ideal for stimulating the hot spots, without being noisy.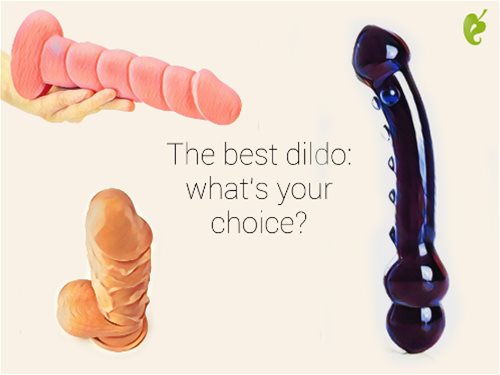 I've read so many positive reviews about the
French Kiss
dildo, that I couldn't wait any longer and got one for myself. All I can say is
"OH MY GOD! Why haven't I bought it earlier??!!"
The pink tentacle takes care both of my clit and G-spot, and all those bumps are really fantastic.
What makes a dildo perfect for you? If you could choose a perfect shape-material-size-cu rve-texture dildo, what would it be like? I'm eager to know about your favs