Featured by EdenFantasys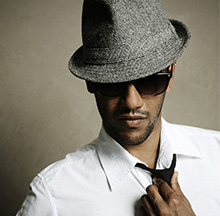 pussy pump - do you like it?
I like to get a pussy pump.
What is the best one?
how does it feel?
01/16/2018
Would like to know this also @dominatrixNY, why don't you ask Lena Eden if you can have one as an assignment. I bet you could do a fantastic review on one.
01/16/2018
Like a lot sex toys - size matters. Getting a good fit is vital to achieve suction and the desired affect and OBTW - if you have any pubic hair, it's pretty much a guaranteed fail.

Unfortunately EF doesn't have many vulva pumps to offer - but you can find them in many other places.

As for how they work - I was a bit surprised, but wife does like me to use them on her occasionally. Caveat - we don't pump with high enough vacuum or for a long enough period of time to get the distended vulva lips that you see in porn.

An interesting 'side effect' of using the pump is that my wife's lower vulva is much more sensitive than it ever was before - and this effect is true now even when we don't use the pump! Enough blood goes to her vulva to simulate an erection - instead of saying "I'm hot for you!" she now says "I'm hard for you!"

Interestingly we also have smaller clitoral cylinders. One model comes in a 3-pak for use on nipples and clitoris. With this design you simply place the device and turn the handle to create the suction. It is simple and effective.

The other design attached to the same pump as is used for the vulva pump. It can create higher suction and care must be taken to not over do it.

Best of luck - I think you'll be pleased when you find one that fits you well. Send me a message if you'd like more information.
01/16/2018
Quote:
Originally posted by
dominatrixNY
I like to get a pussy pump.
What is the best one?
how does it feel?
Clitoral pumps enhance sexual pleasure and speed up arousal. Using the same principle as a penis pump, pumps create a vacuum between the skin and the cup, drawing blood to the desired erotic zone. These toys can be used either before or between intercourse sessions to restore and enhance clitoral sensation.
Here are two pussy pumps you can start with:
The Pleasure Pump Butterfly
Naughty Kisser Vibrating Pump
01/17/2018
Total posts: 5 Unique posters: 5